PCCI intentionally designed its most important and fundamental courses (The Essentials of Life Coaching and The Essentials of Leadership Coaching) for audio, voice only training for several reasons:
Isolate a student's sense of hearing to potentially strengthen and refine the ability to listen deeply.
Challenge students to become aware of and learn how to manage the myriad distractions that reduce the quality of listening.
Become aware of the fact that so much of listening has become an exercise of "tuning out" and learn what and how to tune in appropriately in a coaching context.
Increase stamina for listening only conversations since such a high percentage of communication occurs by the phone and in coaching 80-90% of coaching is by phone.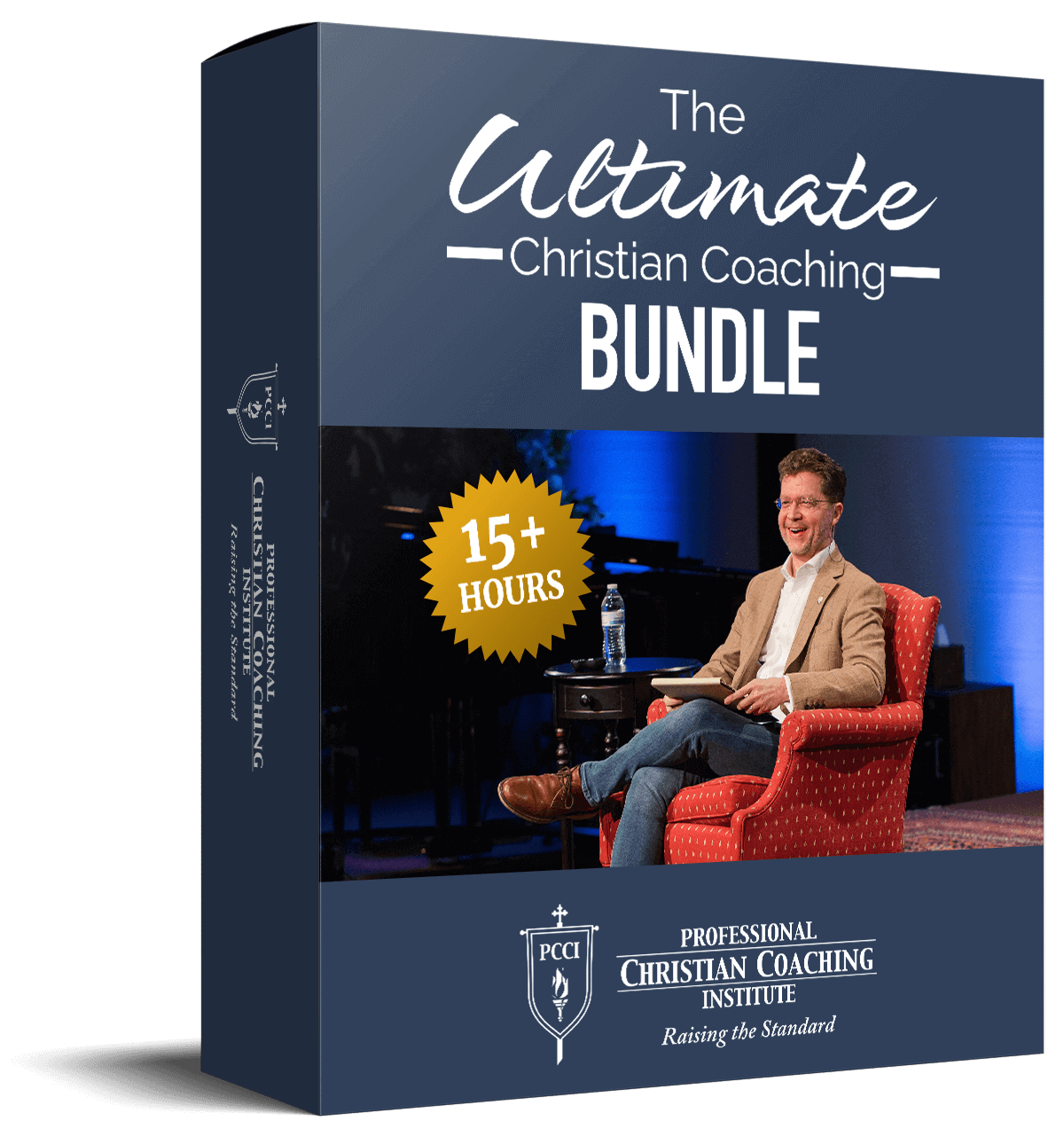 Learn from the BEST Christian Coaches!
Whether you're exploring Christian coaching, a brand-new or seasoned coach, this powerful resource will deepen your learning, skill, and effectiveness.