People seek a coach because they want growth. The work is not problem-focused, per se. There should be no particular dysfunctions or diagnostic issues that need healing – that is the work of therapy and counseling.
Coaching clients have specific goals/dreams/visions toward which they feel drawn, and they desire to discern these more clearly and then act upon them.
People hire coaches to start home businesses, prepare for retirement, switch to living on one income, or carve out more time for their families. Many clients are in transitions such as empty-nesting, or are moving on after the death of a spouse, or divorce.
Many work with coaches to improve time management, become more organized, or lose weight and improve health practices.
Couples hire coaches to strengthen their relationship and enhance their parenting.
Business and ministry leaders hire coaches to strengthen their leadership abilities, improve performance of work teams, establish healthier company cultures, and improve their bottom lines.
Whatever the life issues, all coaching clients hold a deep desire for richer, more fulfilling, more God-honoring growth in their lives.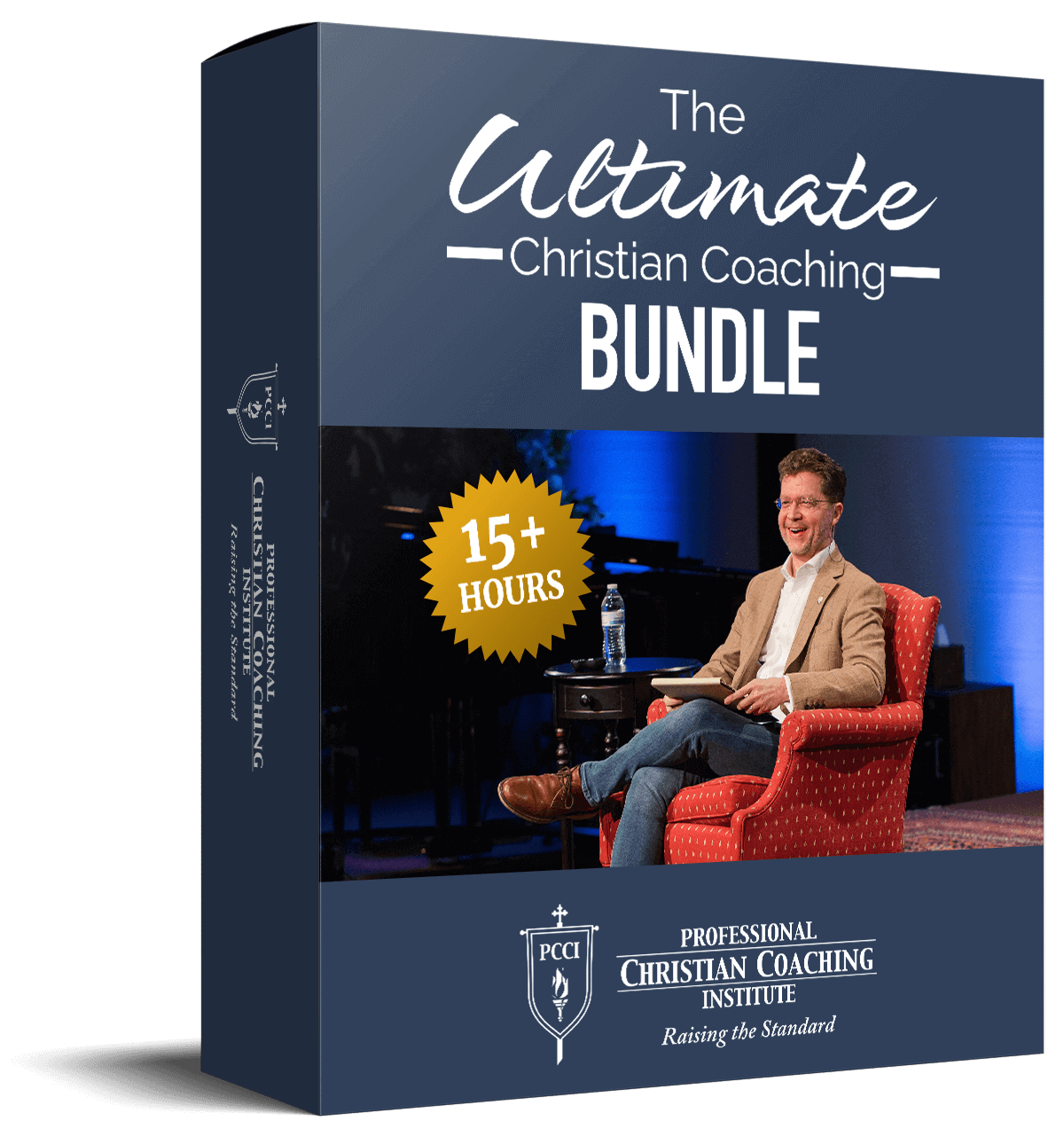 Learn from the BEST Christian Coaches!
Whether you're exploring Christian coaching, a brand-new or seasoned coach, this powerful resource will deepen your learning, skill, and effectiveness.