The International Coach Federation (ICF) defines coaching as "partnering with clients in a thought-provoking and creative process that inspires them to maximize their personal and professional potential."
A coach is a collaborative partner, not a hired expert. A coach is not a consultant, mentor, counselor, or adviser because he or she is non-directive. We say that coaching is done "from the inside out" rather than "from the outside in".
Coaches have no agenda, no personal investment in a client taking one path versus another. Instead, coaches will listen for and focus on the gap between where a client is now and where the client senses God is calling them to be.
Coaching is the art of asking powerful questions that prompt clients to think about things they've never considered before, or may have dismissed as impossible.
A really good coach is masterful at "staying in the questions", prompting clients to listen to and express their hearts & minds, their core values — what Scripture would call "the desires of their hearts." Coaches then challenge clients to move proactively toward the clarified vision that results from such non-directive exploration.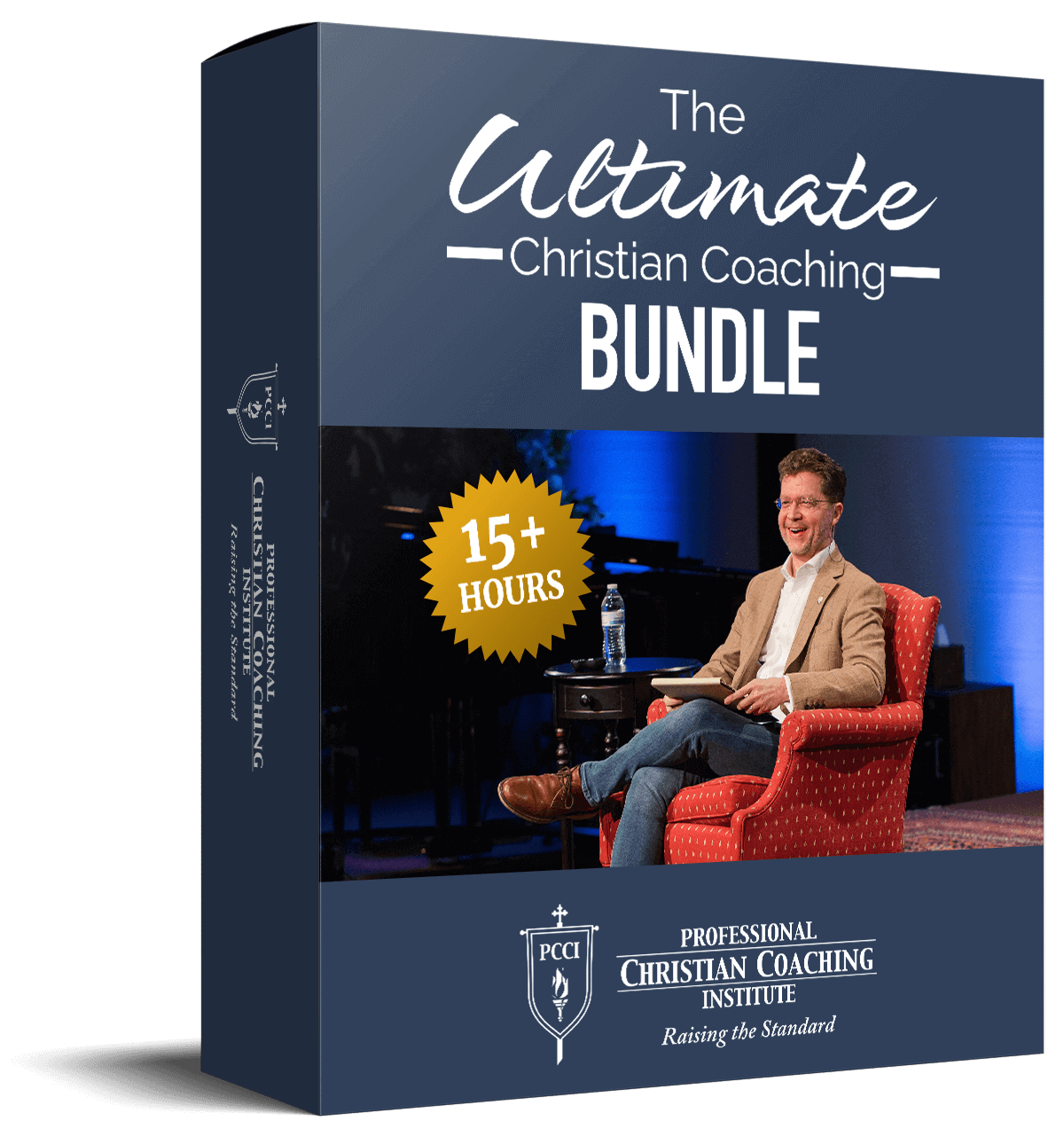 Learn from the BEST Christian Coaches!
Whether you're exploring Christian coaching, a brand-new or seasoned coach, this powerful resource will deepen your learning, skill, and effectiveness.