Listen on Apple Podcasts | Download
This week we are giving you a rare, behind-the-scenes view of what it really takes to become a professional coach. In this candid interview with Kris Kelso, PCC, you'll hear the ups and downs, the successes and the mistakes, Kris has experienced in his transition from owning a technology company to becoming an author, entrepreneur, and executive coach.
Tune in to learn the importance of:
Emphasizing mindset more than mechanics.
Growing personally as well as professionally.
Integrating multiple passions into a portfolio career.
Figuring out the blend of services that's right for you.
About Kris Kelso
Kris Kelso, PCC is an entrepreneur who has founded and run multiple companies in the technology and healthcare industries. Today, he works primarily as an executive coach, a keynote speaker, and a contributing author for publications including Fast Company, Yahoo Finance, and The Nashville Business Journal.
His book, "Overcoming The Impostor: Silence Your Inner Critic and Lead with Confidence", offers entrepreneurs and leaders a practical look at impostor syndrome, and explores that inner voice that downplays our own accomplishments while amplifying those of others.
Kris has coached and consulted with hundreds of entrepreneurs, business owners, and their leadership teams. He is a faculty member at the Professional Christian Coaching Institute, an advisor and instructor at the Nashville Entrepreneur Center, and has served on the boards of directors of several non-profit organizations.
He is an active member of Cornerstone Nashville, where he serves, teaches, and coaches other leaders. He lives with his wife and three teenaged sons in a suburb of Nashville, Tennessee.
Connect with Kris at www.KrisKelso.com.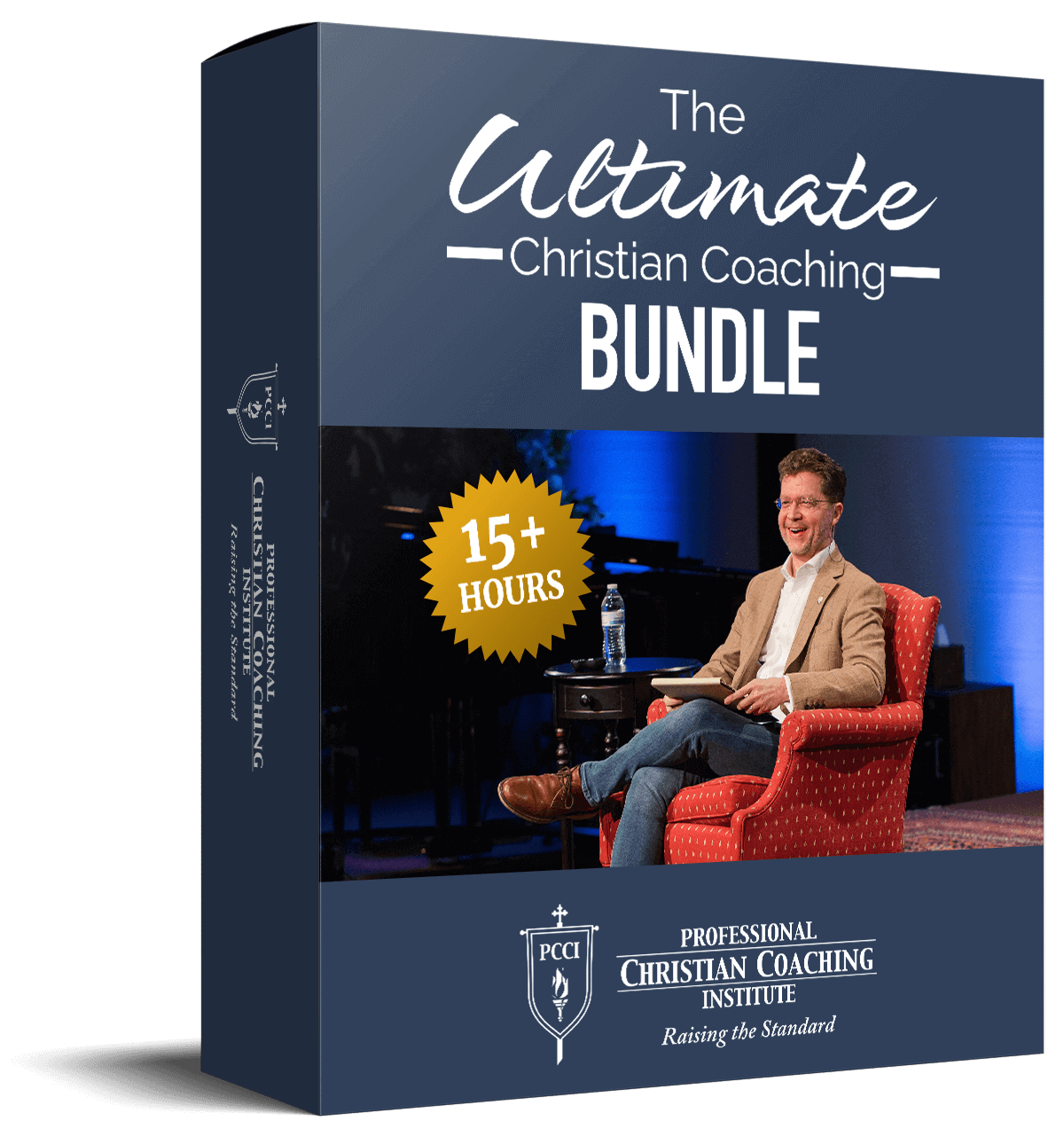 Learn from the BEST Christian Coaches!
Whether you're exploring Christian coaching, a brand-new or seasoned coach, this powerful resource will deepen your learning, skill, and effectiveness.