Listen on Apple Podcasts | Download
Whether you are a leader or a leadership coach, this episode has something for you. Join us as Pamela Mertz, PCC, transparently shares how God led her into this field and some of the key lessons she has learned.
Tune in to hear:
Why listening is the language of love.
The difference between listening and hearing.
A level of listening that only Christians can bring.
How powerful questions come from powerful listening.
About Pamela Mertz, PCC
Pamela Mertz, CPLC, PCC is the President and Founder of BluePrint Life Coaching, LLC. She brings over 35 years of experience as a business owner and strategist in the high-tech electronics industry and earned her coach certification during her transition into the coaching field. She is trained by PCCI and Dartmouth Institute Microsystems Academy as a certified Quality Improvement Coach for healthcare and is also a certified Strengths Finders Coach.
Pamela is an active member of the International Coaching Federation (ICF) and Christian Coaching Network (CCN) and sits on the Board of Directors of Promised Land Living, a nonprofit, national ministry. She also has served in various leadership roles in other for profit and nonprofit sectors which has brought her much experience and national networking, including the Cystic Fibrosis Foundation. She has lead women's ministry for over 20 years in her local church and is a licensed pastor in the state of Minnesota. Her passions are studying the Word of God, sharing what God is actively doing in her life, coaching those looking for insight into the "more" and "next" that God has for them. Her many faceted experiences in life have given her depth and discernment, and most of all, deep intimacy with Father God. Her belief that coaching is the fastest way to move forward aligns perfectly with her gifting to encourage and equip others.
She is the mother of 3 grown sons and lives with her husband in Minnesota.
Connect with Pamela Mertz at www.Blueprintlife.com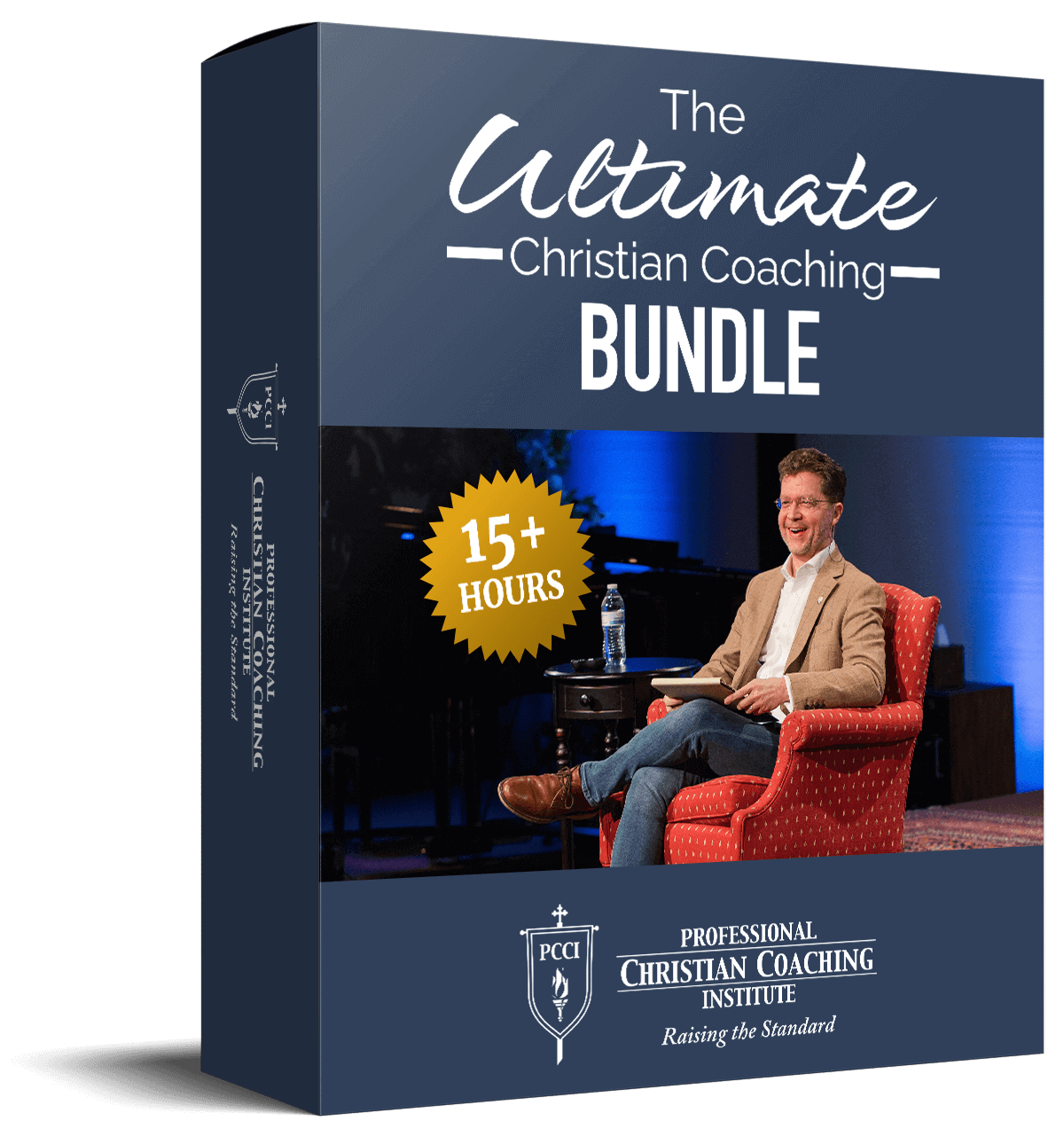 Learn from the BEST Christian Coaches!
Whether you're exploring Christian coaching, a brand-new or seasoned coach, this powerful resource will deepen your learning, skill, and effectiveness.