Listen on Apple Podcasts | Download
The Christian Coaching movement is growing all over the globe, and in today's episode, we get to hear first-hand accounts of what God is doing in the continent of Africa. Brian and Debi Zaas, Co-Directors of Navigators Life and Leadership Coaching, Bora Francois from Rwanda, and Levi Ndimubanzi from Uganda share exciting stories, glowing testimonies, and tremendous insight from their recent "Coach Camp Africa."
Listen in to learn:
Key drivers that led Navigators Life and Leadership Coaching to expand to 36 different countries.
The developing coaching culture among the African leaders.
Personal stories of how the Holy Spirit is at work in Africa.
Insights we can learn from Africans and their commitment to coaching.
Connect with our guests at: www.Navigators.org/coaching.
About Brian Zaas
Brian Zaas, MA, PCC, CPLC, has the privilege of serving as Co-Director, Navigators Life and Leadership Coaching as part of their Train, Develop, and Care organization, serving alongside his wife, Debi. They are also founders and transformational coaches with Pursuing Promise, www.pursuingpromise.com.
Within Navigators, Brian & Debi have expanded a coaching presence in more than 15 countries crossing all continents with a goal of equipping leaders through a coach approach to achieve the God-sized goal of raising up 1 million disciples in the next 10 years.
Brian and Debi coach business and ministry leaders and their teams, integrating a biblical worldview and values into their vision and mission. They coach influential leaders, exceptional entrepreneurs and industrious innovators who guide mid-sized and emerging business enterprises and ministries seeking to achieve breakthrough goals with boldness and steadfastness. We also come alongside pastoral and ministry leaders in their missional organizations and churches to help them grow a disciple-making culture.
Brian's emphatic belief is that lordship and stewardship precede entrepreneurship and leadership. God knows our full potential, He created our passion, and through His Word, prayer, circumstances, and godly counsel, God will grow us to be both a difference-makers and disciple- makers in every life we touch and every enterprise we build.
Brian and Debi have been married 31 years and live near Tampa, FL. They are blessed with two daughters, Jenna and Kayla; and twin grandsons, Noland and Nash.
About Debi Zaas
Debi Zaas – Lives in Tampa Bay area in Florida. She and Brian have been married for 32 years and have two daughters and twin three-year-old grandsons.
She is Co-Director of Navigators Life and Leadership Coaching. After eight years of serving with Navigator Church Ministries, she transitioned to HQ with Navigators Train-Develop-Care in hopes of having a greater impact within Navigators cross-missionally, cities, and beyond. Debi is passionate about coaching and sees this as an important tool to reach the God-sized goal of Navigators raising up 1 million disciple-makers in 2030.
She earned her Master's degree in Sports Psychology at the University of Maryland where she ended a 20-year career in coaching gymnastics. Debi obtained a Master level of coaching with the Institute of Professional Excellence in Coaching and has a Professional Coaching Credential (PCC) with the International Coaching Federation. (ICF). She is a Mentor Coach and Instructor for Professional Christian Coaching Institute (PCCI) where she has had the opportunity to walk alongside over 50 Navigators to grow in their coaching skills to make disciples. Several of these Navigators are Certified Coaches with the International Coaching Federation (ICF) and many are in pursuit of their ICF credential.
About Bora Francois
Bora Francois lives in Rwanda where he serves as Navigator's National Director. He is married to Francine and has a 2-year-old son, Robero. Bora is a PCCI student, Certified Navigator Life and Leadership Coach, and Mentor in Training.
About Levi Ndimubanzi
Levi Ndimubanz lives in Uganda where he serves as Navigator's National Director. He is married to Irene and has 2 daughters. He will soon be a Certified Navigator Life & Leadership Coach, and he is a student at PCCI.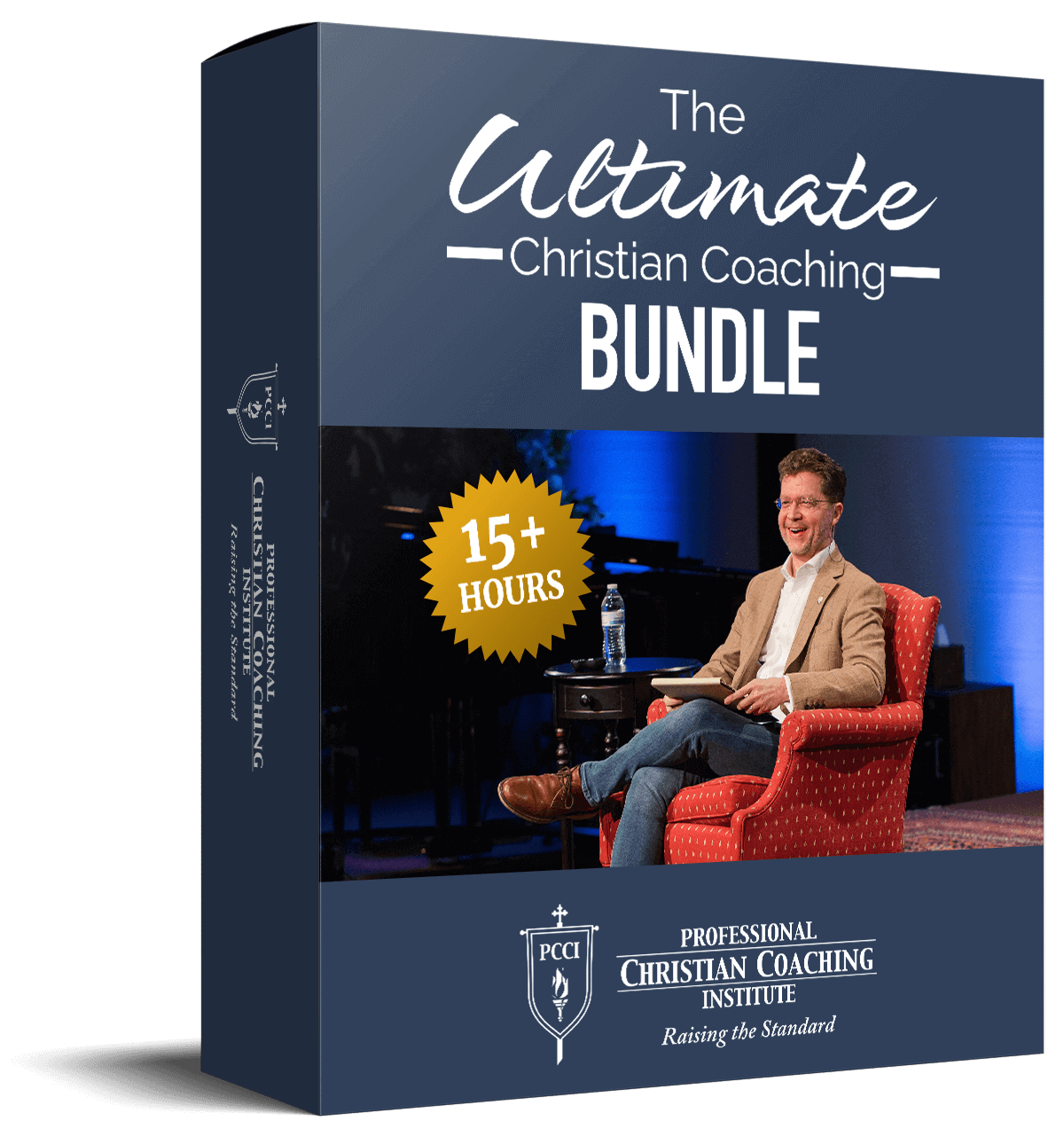 Learn from the BEST Christian Coaches!
Whether you're exploring Christian coaching, a brand-new or seasoned coach, this powerful resource will deepen your learning, skill, and effectiveness.