Listen on Apple Podcasts | Download
If you're getting tired of always looking for your next client, you'll be delighted to learn that your best new client is the one you already have. In today's episode, you'll hear five key reasons why the fastest, easiest, and most profitable way to grow your coaching practice is through repeat business.
Tune in to learn why returning clients:
Spend more money
Are easier to reengage
Cost less to acquire
Promote your business for you
Increase profitability
See all the statistics cited today and more at: https://www.constantcontact.com/blog/repeat-customers.
About Nathan Kreger
Nathan Kreger currently lives in the Indianapolis area where most people think he's in the Central time zone but is really on Eastern time.
He originally grew up in Michigan, and moved down to the Indy area in 2010, so he's not a native Hoosier, doesn't care about the Colts, and misses the Detroit Tigers and Red Wings. However, he does NOT miss telling people where he lives by pointing to a spot on his hand.
Nathan is married to Erin, his wife of over 10 years, and they have two kids: Tank (aka Tank the Turkey) and Eden (aka Chicken).
He's been consulting for 15+ years and coaching for 10+ years. He enjoy working with people – preferably with lives – and brings a wide array of talent and skill to the people he serves.
Nathan integrates various methodologies in his work, whatever serves the person in front of him best. He loves to learn and practice – lately about who we are, the nature of thought, being present, the human experience, head vs. heart, etc. He likes to learn other things too, but you can talk about that later with him if you decide to connect.
To find out more about Nathan and connect, visit his website at www.NathanKreger.com.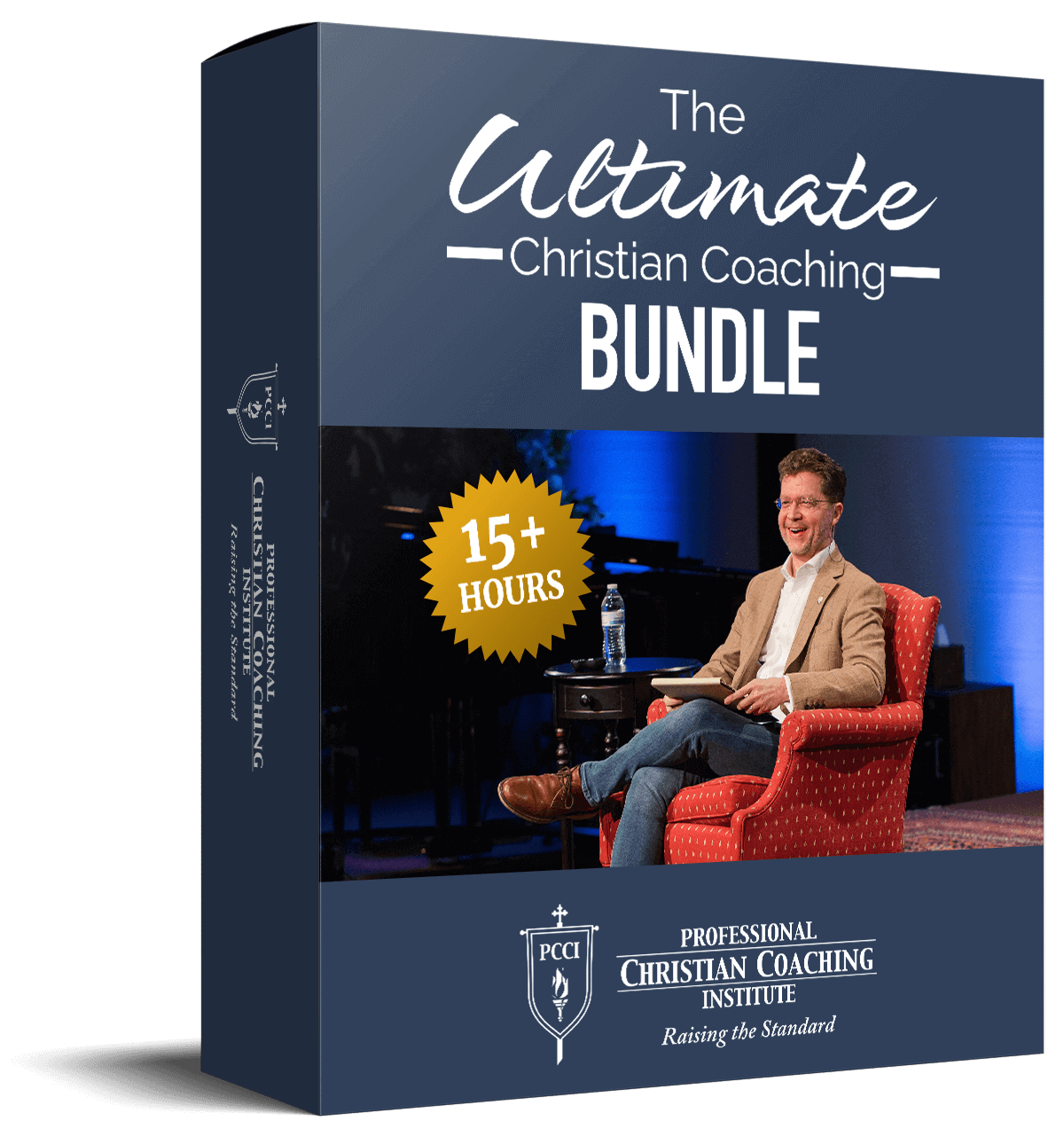 Learn from the BEST Christian Coaches!
Whether you're exploring Christian coaching, a brand-new or seasoned coach, this powerful resource will deepen your learning, skill, and effectiveness.