Listen on Apple Podcasts | Download Podcast
Trust trumps everything. Today we will explore why that's true, and how to cultivate a deep level of trust within a coaching relationship. Join us and Executive Coach, Michael Powers, as he shares practical examples and unpacks the powerful principles of trust that will take your coaching to the next level.
Learn:
How to cultivate trust and safety with powerful questions that will help you gauge the current level of trust.
Signs and signals to gauge how trust is going

.
Tools you can use to build trust.
5 layers of the trust pyramid that will help you get results.
About Michael Powers
Michael Powers has a passion for helping leaders continue to take their next best step upward. He's a trusted advisor to CEO's, executives, and leadership teams in Nashville, where he lives, and across the country.
He admits to being a strange combination of left and right brain thinking with an engineering degree and MBA focused in marketing. He's been a top executive at fast growing companies – and now focuses on assisting even more organizations learn how to grow through his work as an executive and leadership team coach.  He asks tough questions and facilitates teams through the barriers they need to conquer. The results? Leaders are even better able to positively impact their company, colleagues, communities and families.  He is a professionally certified coach with the ICF and is a certified professional leadership coach with PCCI.
Michael and his wife are parents of four children, ages 30 to 15, have two daughters-in-law, and have two grandchildren.  You can reach him via email at [email protected].
Download your copy of The Coaching Process at https://www.professionalchristiancoaching.com/process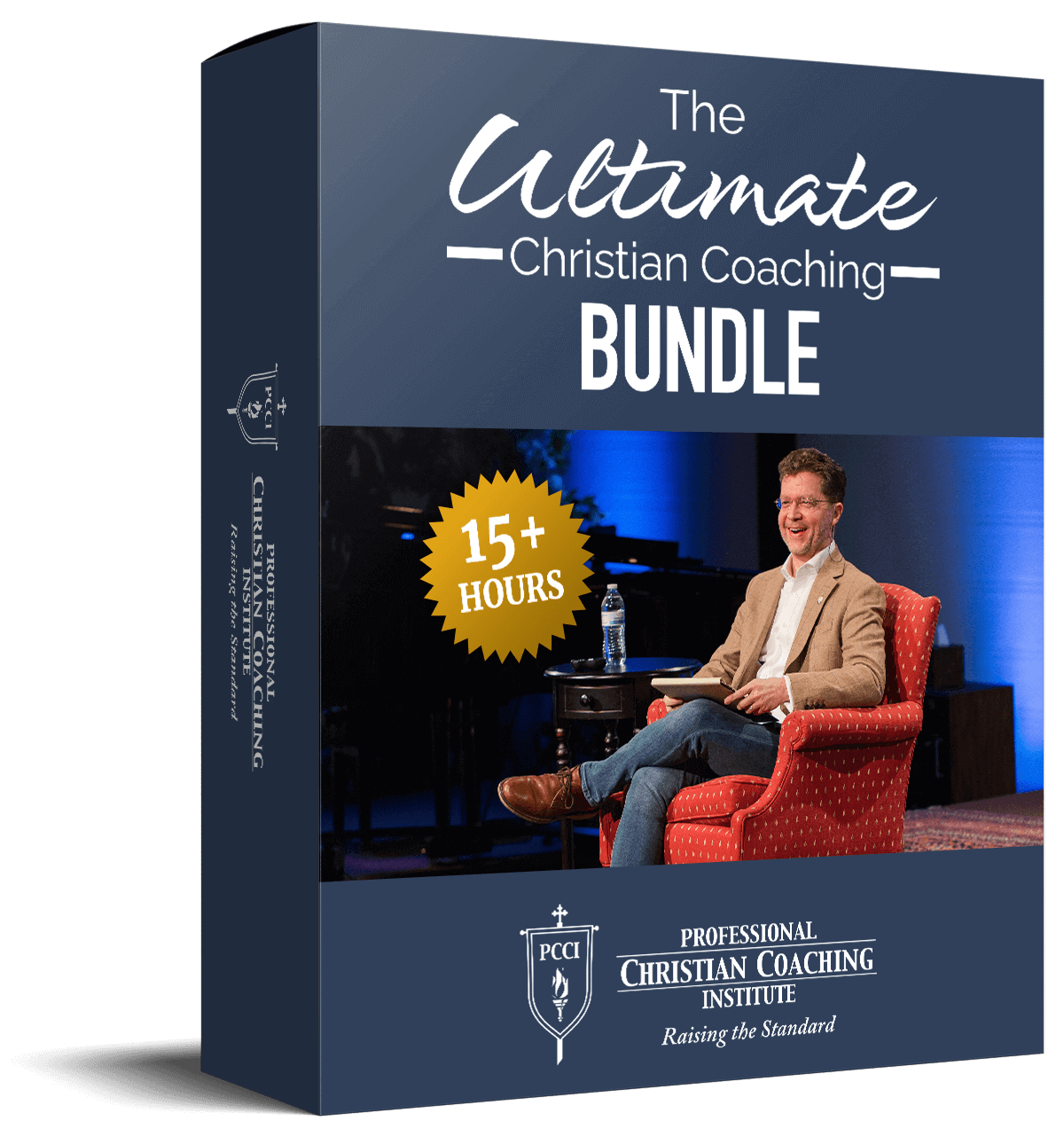 Learn from the BEST Christian Coaches!
Whether you're exploring Christian coaching, a brand-new or seasoned coach, this powerful resource will deepen your learning, skill, and effectiveness.