Listen on Apple Podcasts | Download Podcast
Recently, the International Coaching Federation (ICF) reduced it's Core Competencies from 11 to 8, and today we will talk about Competency #2, Embodies a Coaching Mindset. This competency delves into the heart of coaching.
The new ICF Competency #2 addresses:
How the "doing" of the coach emanates from the "being" of the coach so you can show up and deliver the best possible value for each of your clients.
How an open, curious, flexible, and client-centered mindset sets the coach up for meeting clients where they are and closing the session with the maximum benefit for the client.
How clarifying and simplifying the original 11 Core Competencies closes the gap on coaching presence and helps you increase self-awareness before your coaching sessions.
About Andrew Gorter
Andrew Gorter, D.Min., PCC is the owner of Plus One Coaching, LLC and has more than 25 years experience working with people to help them clarify what's next for themselves and to take action to fulfill their calling and achieve their goals.
He is a trained and licensed as a Marriage and Family Therapist and has practiced family therapy through a non-profit counseling practice he established in 2002. He is an expert in healthy interpersonal communication, and since establishing Plus One Coaching, LLC he has brought together his passion for coaching and his expertise in family therapy to establish a niche coaching family business leaders.
Throughout his career, Andrew has endeavored to lead and serve people and organizations as they face necessary challenges to move forward and to do that in healthy creative ways. From his early career in pastoral ministry to his development of a non-profit counseling ministry and, most recently, Plus One Coaching, Andrew has gained a wealth of experience joining with people to solve problems.
Andrew and his wife, Karen, live in Holland, MI, near the beaches of Lake Michigan. They have two married daughters and three grandsons. He enjoys hiking, watercolor painting, reading and woodworking. He and Karen love just hanging out, especially in beach chairs with their toes in the sand.
Connect with Andrew and pick up your free "Reflections for Coaches Tool" at: www.plusonecoaching.com.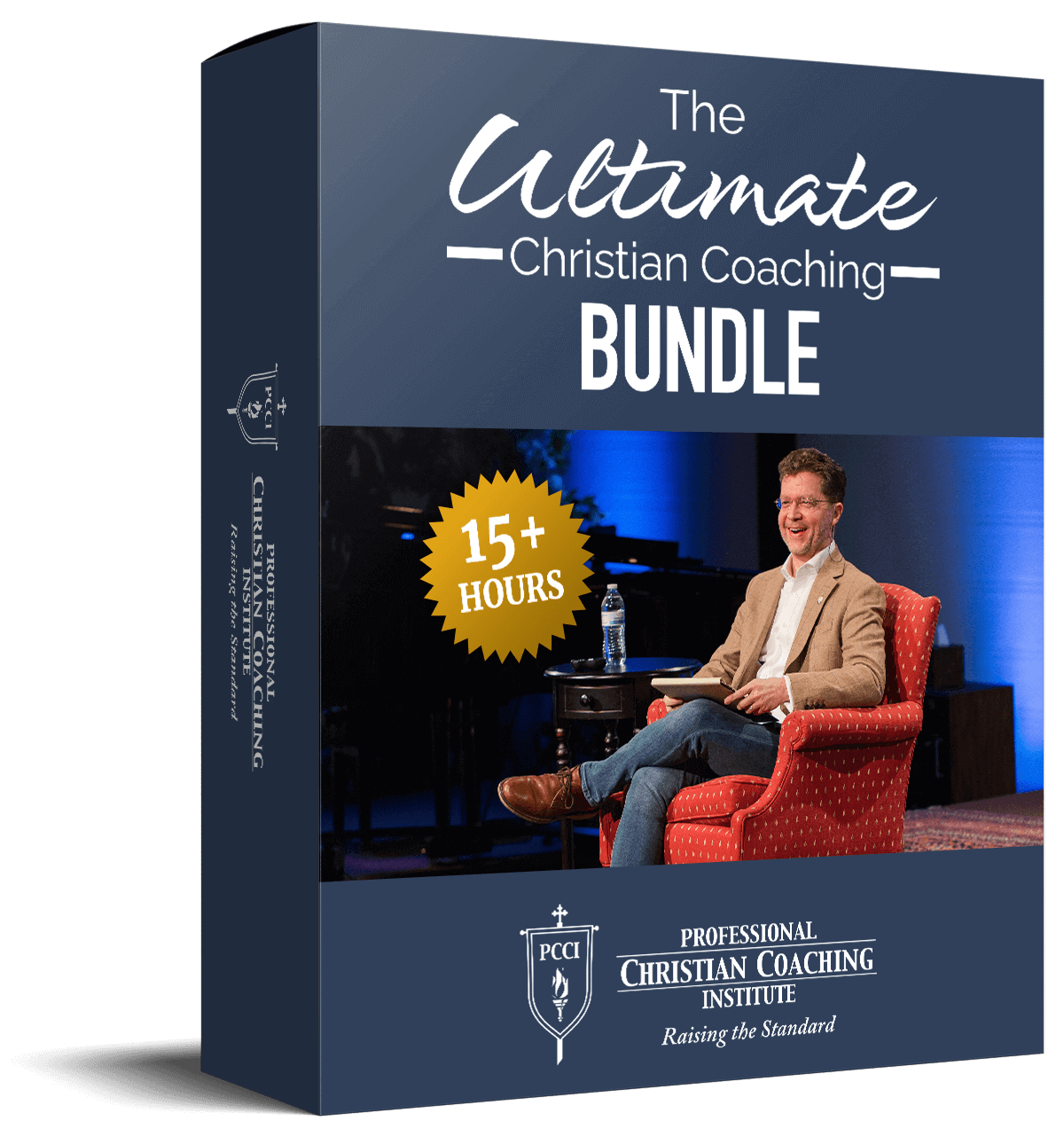 Learn from the BEST Christian Coaches!
Whether you're exploring Christian coaching, a brand-new or seasoned coach, this powerful resource will deepen your learning, skill, and effectiveness.