Listen on Apple Podcasts | Download Podcast
The ICF updated their Coaching Core Competency Model in late 2019, and in this episode, our expert guests will give you an inside look into the what's changed and what hasn't.
Tune in and stay up-to-date by learning:
The entirely new competency #2
Where and why the emphasis was changed from "coach-focused" to using partnership language
The beautiful balance between being and doing
The four types of coaching agreements
And more…
Click here to download the Competencies Comparison Chart.
About Our Guests
Cheryl Scanlan – Cheryl is primarily a business and executive coach, having worked with hundreds of C-Levels 1-1 and trained over 1000 CEOs. Examples of work over the past 15 years includes developing high performance organizations, fostering executive health and preparing organizations for critical transitions. For more information visit www.c3advantage.net. She has clocked over 10,000 hours of coaching.
Her core passion is to see God's people walk in step with Him. An ardent student of God's Word, she is a trained Precept Bible Teacher and has studied the Word inductively for over 20 years. She has recently developed a one year and six month Bible reading plan that will be made available through her non-profit, Promised Land Living beginning in 2020. https://www.facebook.com/PromisedLandLiving/
Currently, Cheryl serves as Provost of PCCI (professional Christian Coaching Institute) where she has partnered with Chris McCluskey for 8 years and oversees the instructors, mentor coaching, CPLC certification process and curriculum management. Cheryl mentors other coaches primarily through her membership platform, Coach's Edge (www.mentorcoachinsights.com).
Michael Pfau – Michael is Founder and President of Crossways Life Coaching, specializing in life mission, vocation, and wellness coaching. He began coaching in 2002 after serving 16 years as assistant pastor of a church he co-founded in Philadelphia.
Michael worked and presented with best-selling author Bruce Wilkinson as part of his Dream Giver Coach Network from 2003 to 2005, helping individuals discover and live their dreams. He is a designated Professional Certified Coach (PCC) with the International Coaching Federation (ICF).
Crossways Life Coaching has grown into an international coaching business whose clients are literally changing the world. Michael is passionate about equipping others in distinctly Christian coaching to empower them in fulfilling God's call on their lives and businesses. For more information, visit his website at www.crosswayslifecoaching.com.
Bryan Brown – Bryan is the President and Founder of Coaching To Lead, LLC. With 25 years experience in developing leaders, Bryan enjoys increasing the capacity and confidence of emerging leaders as well as coaching established leaders to maximize their influence. Bryan also enjoys using his experience to work with teams on strategic planning and team development.
Bryan studied Human Resource Management at Samford University then received his M.Div. from Birmingham Theological Seminary. As a missionary, pastor, entrepreneur, husband and father, he has learned to apply the principles of Biblical leadership and team development in multiple contexts.
Bryan currently serves as the International Leadership Director at Perimeter Church in Atlanta, working with pastors and church leaders who seek to ignite movements of Life on Life Missional Discipleship around the world. In this role, he has the privilege to regularly train and coach leaders in Australia, South Africa, and Brazil among others.
Bryan also engages leaders through his private coaching practice, www.coachingtolead.com, to clarify and intentionally pursue their callings. His passion and experience is coming alongside leaders to accelerate their growth and influence, while at the same time maintaining their personal health and enjoying the opportunities before them.
He has been happily married to Jackie for 22 years. Together they have three children – Abbie, Lindsey and Barker – and live in Johns Creek, Georgia, a northern suburb of Atlanta.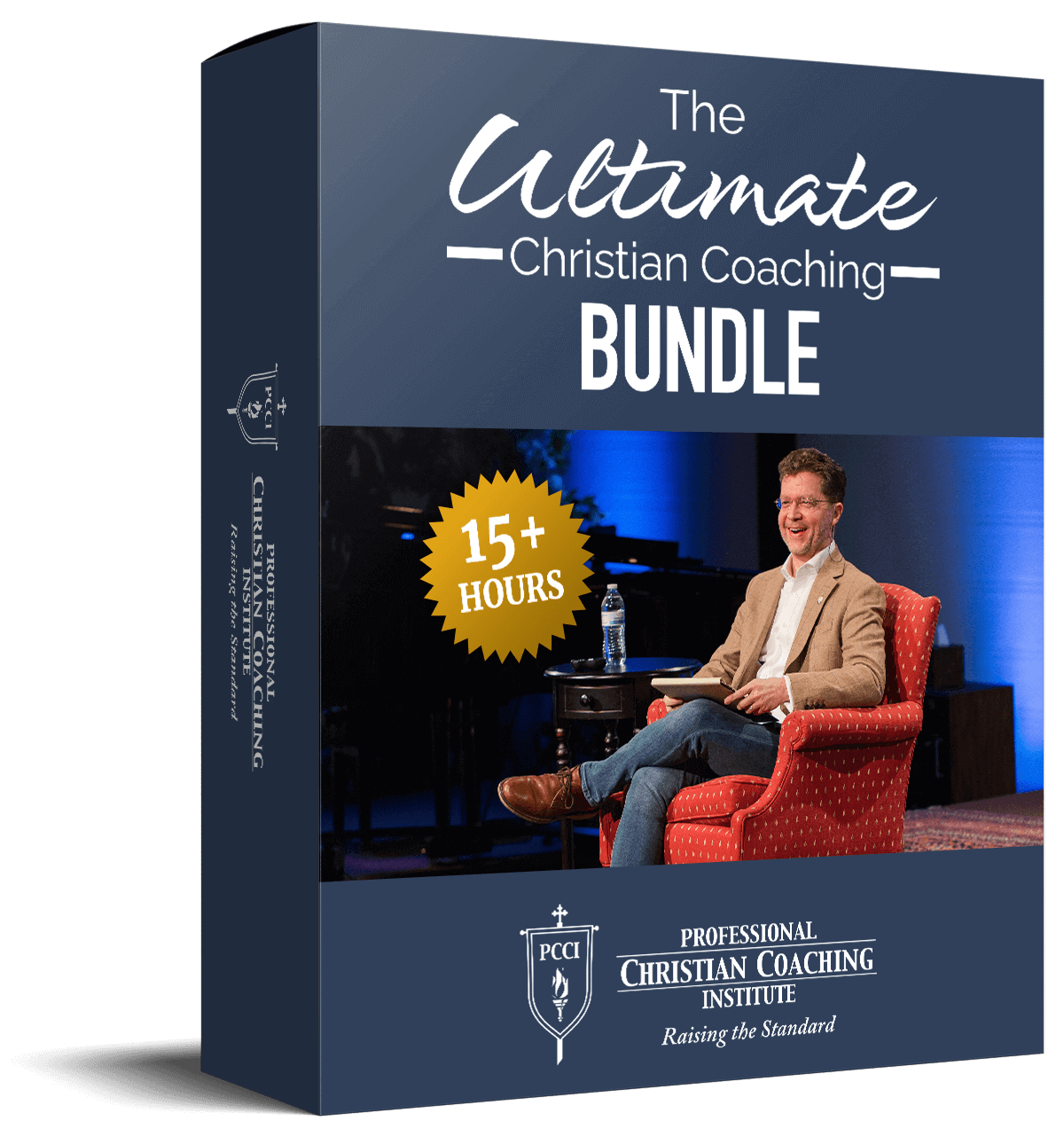 Learn from the BEST Christian Coaches!
Whether you're exploring Christian coaching, a brand-new or seasoned coach, this powerful resource will deepen your learning, skill, and effectiveness.