Listen on Apple Podcasts | Download Podcast
What is mindfulness, what is it not and why should it matter to Christian coaches? What does the Bible and church history say about mindfulness? What are the components of the practice of Holy Noticing? Those are just a few of the questions we'll ponder and answer in today's podcast.
Tune in for radical insight on how to:
Uncover a unique perspective on the space between moments in life: Holy Noticing.
Discover a lost spiritual art that requires a state of Christian mindfulness so you can notice things with a holy purpose.
Learn the art of Holy Noticing—being a person who ponders and yields; reviews and renews relationships; engages the environment; labels and releases emotions; observes and submits thoughts; searches and surrenders; engages the world like Christ.
About Charles Stone
Charles has served 36 years in ministry, 24 of those as a senior pastor. Over half of those years he served in churches with over 1,000 attenders. He currently pastors West Park Church in London, Ontario, Canada. He founded StoneWell Ministries to serve pastors and churches at large through coaching and consulting.
He has spoken to over 1,200 ministry leaders nationally and globally at pastors' conferences.
Charles and his wife Sherryl have been married for 36 years and have three children: Heather (34), Joshua (32) and Tiffany (29).
Charles' education includes the following:
Bachelor of Industrial Engineering and a Certificate in Business and Technical Writing from Georgia Institute of Technology (high honors).
Master of Divinity from Southwestern Baptist Theological Seminary in Ft. Worth, Texas.
Doctor of Ministry from Trinity Evangelical Divinity Seminary in Deerfield, Illinois.
Executive Masters in the neuroscience of leadership from the Neuroleadership Institute.
On top of his soon to be released "Holy Noticing," he has written 4 other books:
Co-authored with his daughter Heather, Daughters Gone Wild-Dads Gone Crazy (2005, 'W' Publishing/Thomas Nelson)
5 Ministry Killers and How to Defeat Them (Bethany House 2010)
People-Pleasing Pastors: Avoiding the Pitfalls of Approval-Motivated Leadership Published in January, 2014 by InterVarsity Press.  Outreach, Inc. named it a 12th Annual Outreach Resource of the Year Recommendation in the leadership category
Brain-Savvy Leaders: The Science of Significant Ministry recently released in May, 2015 by Abingdon Press
Learn more about Charles Stone here: https://charlesstone.com.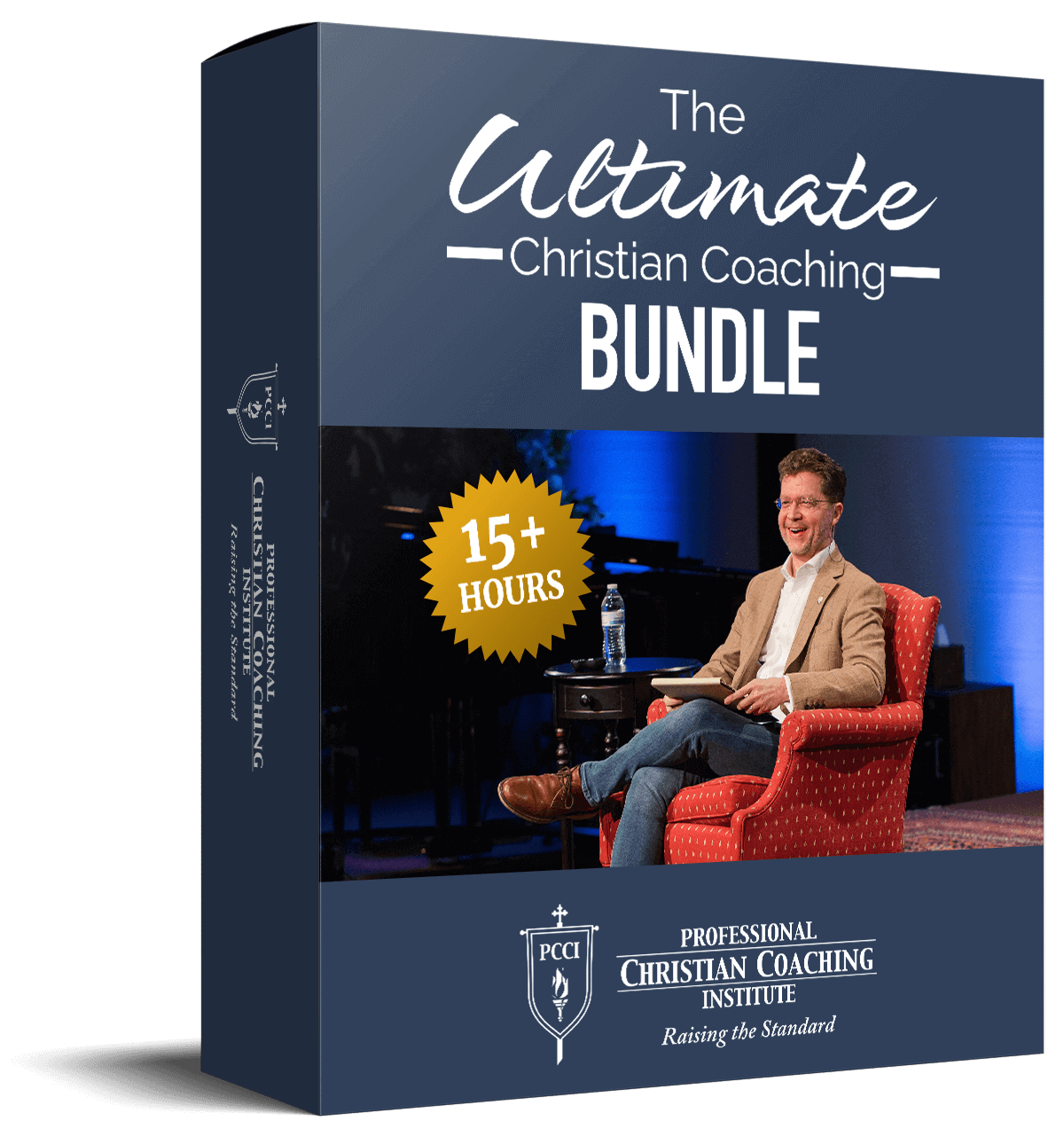 Learn from the BEST Christian Coaches!
Whether you're exploring Christian coaching, a brand-new or seasoned coach, this powerful resource will deepen your learning, skill, and effectiveness.