Listen on Apple Podcasts | Download Podcast
We're putting ICF Core Competency #10: Planning and Goal Setting into context for you today. You may already know it's the coach's responsibility to make sure the client's agenda and plans stay on course throughout the coaching relationship. But do you know about the primary tools you can use to help you and your clients stay on track? Not only can today's episode bolster your ability to develop and maintain an effective plan throughout the coaching relationship, but it will also help you gain the confidence you need to master ICF Core Competency #10.
Get measurements in place to make sure your clients achieve what they want with:
1 critical tool, which helps clients set the agenda before the next session begins so they can obtain clarity.
3 simple questions people pay a lot of money for that will give you an effective framework for each coaching session.
Additional tools that foster planning and goal setting, keeping you in coach mode and out of consultant mode, so you can facilitate learning and results for your clients.
About Bryan Brown
Bryan Brown, MDiv, PCC is the President and Founder of Coaching To Lead, LLC. With 25 years experience in developing leaders, Bryan enjoys increasing the capacity and confidence of emerging leaders as well as coaching established leaders to maximize their influence. Bryan also enjoys using his experience to work with teams on strategic planning and team development.
Bryan studied Human Resource Management at Samford University then received his M.Div. from Birmingham Theological Seminary. As a missionary, pastor, entrepreneur, husband and father, he has learned to apply the principles of Biblical leadership and team development in multiple contexts.
Bryan currently serves as the International Leadership Director at Perimeter Church in Atlanta, working with pastors and church leaders who seek to ignite movements of Life on Life Missional Discipleship around the world. In this role, he has the privilege to regularly train and coach leaders in Australia, South Africa, and Brazil among others. Bryan also engages leaders through his private coaching practice, www.coachingtolead.com, to clarify and intentionally pursue their callings. His passion and experience is coming alongside leaders to accelerate their growth and influence, while at the same time maintaining their personal health and enjoying the opportunities before them.
He has been happily married to Jackie for 22 years. Together they have three children –Abbie, Lindsey and Barker – and live in Johns Creek, Georgia, a northern suburb of Atlanta.
Click here to download your free exercise from the Personal Compass Workbook.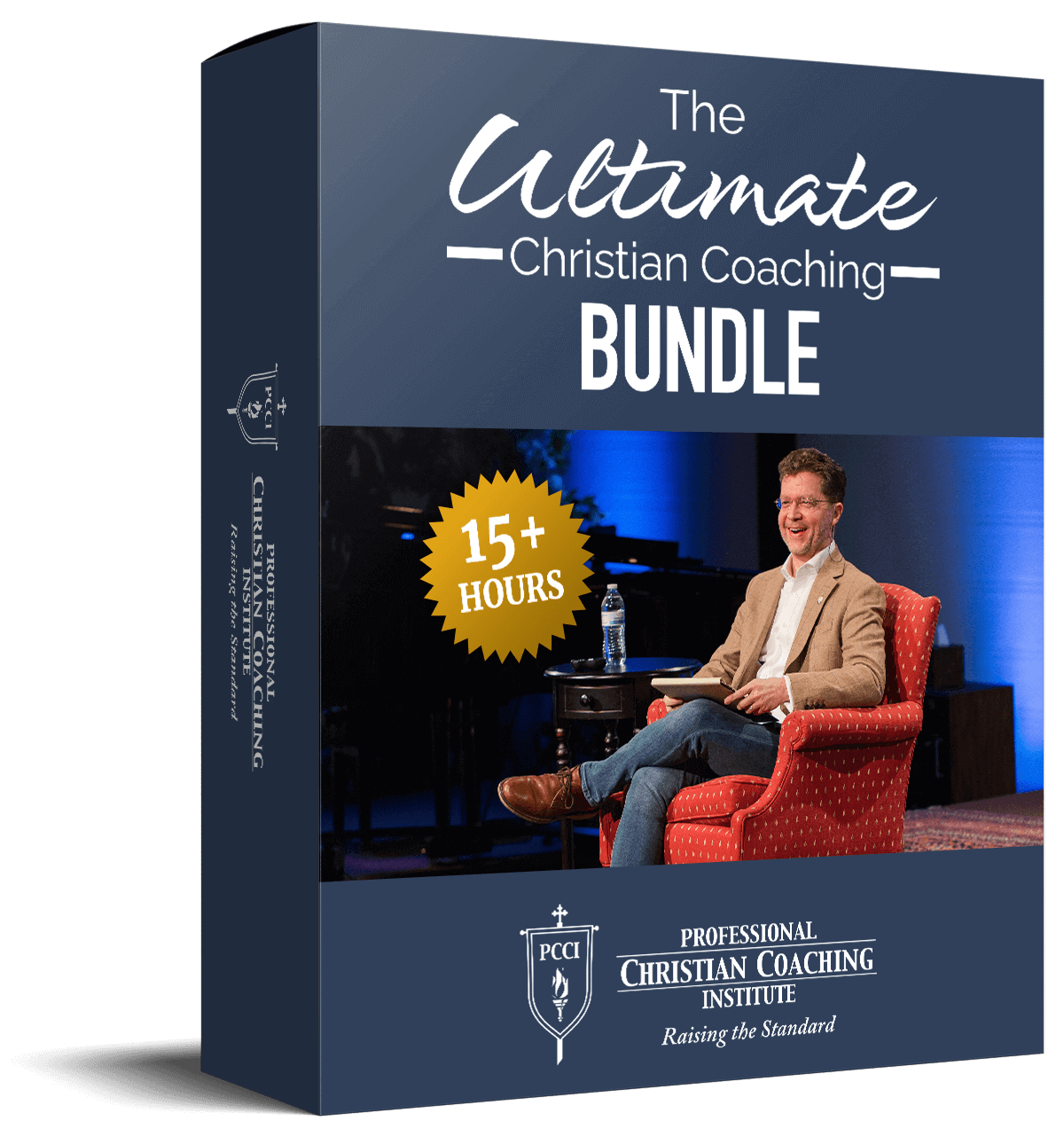 Learn from the BEST Christian Coaches!
Whether you're exploring Christian coaching, a brand-new or seasoned coach, this powerful resource will deepen your learning, skill, and effectiveness.