Listen on Apple Podcasts | Download Podcast
People hire coaches so they can achieve results. If you want to be the kind of coach that helps people imagine possibilities beyond their boundaries, you can certainly help them get the incredible results they seek. Just ask today's guest. He's been described as "someone who has quietly become one of the most influential people in America" (New York Times Reporter), and today he's sharing the tools he uses to help some of the world's largest corporations and organizations grow in competence and compensation.
Sharpen your results-oriented skillset and:
Gravitate from a limited perspective to a possibilities perspective, so you and your clients can suspend disbelief and allow for the best potential results.
Broaden the bank of choices that will usher your clients from good to great to best, so they can establish habits that will lead them to where they've merely dreamed of going.
Deepen the wisdom required to pursue life/work choices while you notice the little things that will truly make a big difference in attaining results.
Turn concrete details from the past into future-oriented context that will catapult success!
About Andy Andrews
Hailed by a New York Times reporter as "someone who has quietly become one of the most influential people in America," Andy Andrews is the author of multiple New York Times bestsellers including The Traveler's Gift and The Noticer. He is also an in-demand speaker, coach, and consultant for the world's largest organizations.
Zig Ziglar said, "Andy Andrews is the best speaker I have ever seen."
Both The Noticer and The Traveler's Gift were featured selections of ABC's Good Morning America and continue to appear on bestseller lists around the world. His books have been translated into over 40 languages.
Andy has spoken at the request of four different United States presidents, worked extensively with the Department of Defense, and regularly addresses the world's largest corporations. Arguably, there is no single person on the planet better at weaving subtle yet life-changing lessons into riveting tales of adventure and intrigue—both on paper and on stage.
Find out more about Andy at www.AndyAndrews.com.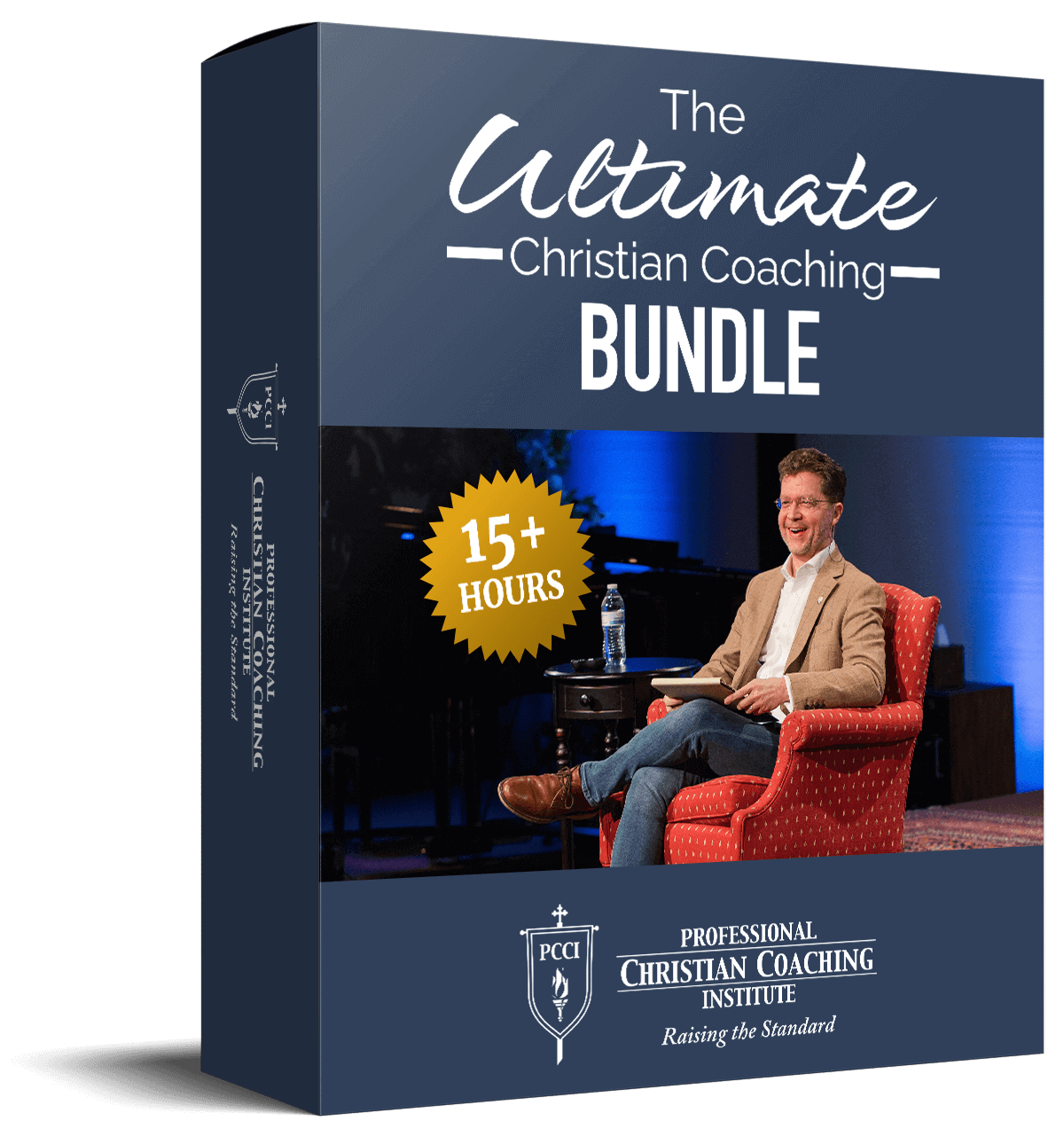 Learn from the BEST Christian Coaches!
Whether you're exploring Christian coaching, a brand-new or seasoned coach, this powerful resource will deepen your learning, skill, and effectiveness.