Listen on Apple Podcasts | Download
Today we have the privilege of sitting down with our show's host, Christopher McCluskey, to hear his story as he has dared to answer the song of his heart, a song placed there by God.
Raised in a healthy Christian family, Chris was blessed beyond measure, but that didn't his path would be without countless challenges and overwhelming obstacles to answer God's call on his life—a call that has not only touched his professional and personal life but also the lives of thousands.
Chris's story offers important life lessons we could all learn from:
The importance of honoring the song God has place in your heart
Choosing to persevere in the face of adversity
Committing to running and finishing the race God has set before you
Sacrificing short-term pleasures for long-term gains
How a supportive family or community helps us weather life's storms
And more…
Be sure to tune in for part two of Chris' story next week and learn how the worst—and the best—was yet to come.
Until then, keep Raising the Standard and Changing the World!
About Chris McCluskey, PCC
Often cited as 'The Father of Christian Coaching', Chris is a visionary thought leader who pioneered this field in the late 1990's through journal articles, conferences, keynotes, and as a founding board member of both the Christian Coaches Network and Christian Coaching Magazine.
He served as a primary consultant and contributor to Dr. Gary Collins in his ground-breaking text, "Christian Coaching: Helping Others Turn Potential Into Reality" (2001, NavPress).
In 1998, Chris transitioned entirely out of his ownership of the largest Christian psychotherapy practice in Tampa Bay (Christian Care Counseling Centers, Inc.) into full time coaching as a solo practitioner in his new business, Coaching for Christian Living, Inc.
In the year 2000, he established a Christian track at the Institute for Life Coach Training which grew over that decade into the Professional Christian Coaching Program (precursor to PCCI).
He has presented at more than 50 national & international conferences including the Christian Management Association (CMA), the American Association of Christian Counselors (AACC), the Christian Association for Psychological Studies (CAPS), the Association for Marriage & Family Ministries (AMFM) and the Christian Coaches Network (CCN).
A prolific writer, he and his wife, Rachel are best-selling authors of the highly-acclaimed marriage book, When Two Become One (Revell, 2004, 2006), and have co-authored chapters in several popular Christian books. Their articles appear in numerous international magazines and on websites including ChristianityToday.com, FamilyLife.com, and Focus on the Family's PluggedIn.com. They are frequent guests on popular Christian radio and television shows.
Chris and Rachel operate Professional Christian Coaching Institute and Coaching for Christian Living from their ranch in the foothills of the Ozark Mountains in south-central Missouri where they homeschool their seven children. Chris' passions include music, the performing arts, and nature, but most of all his family.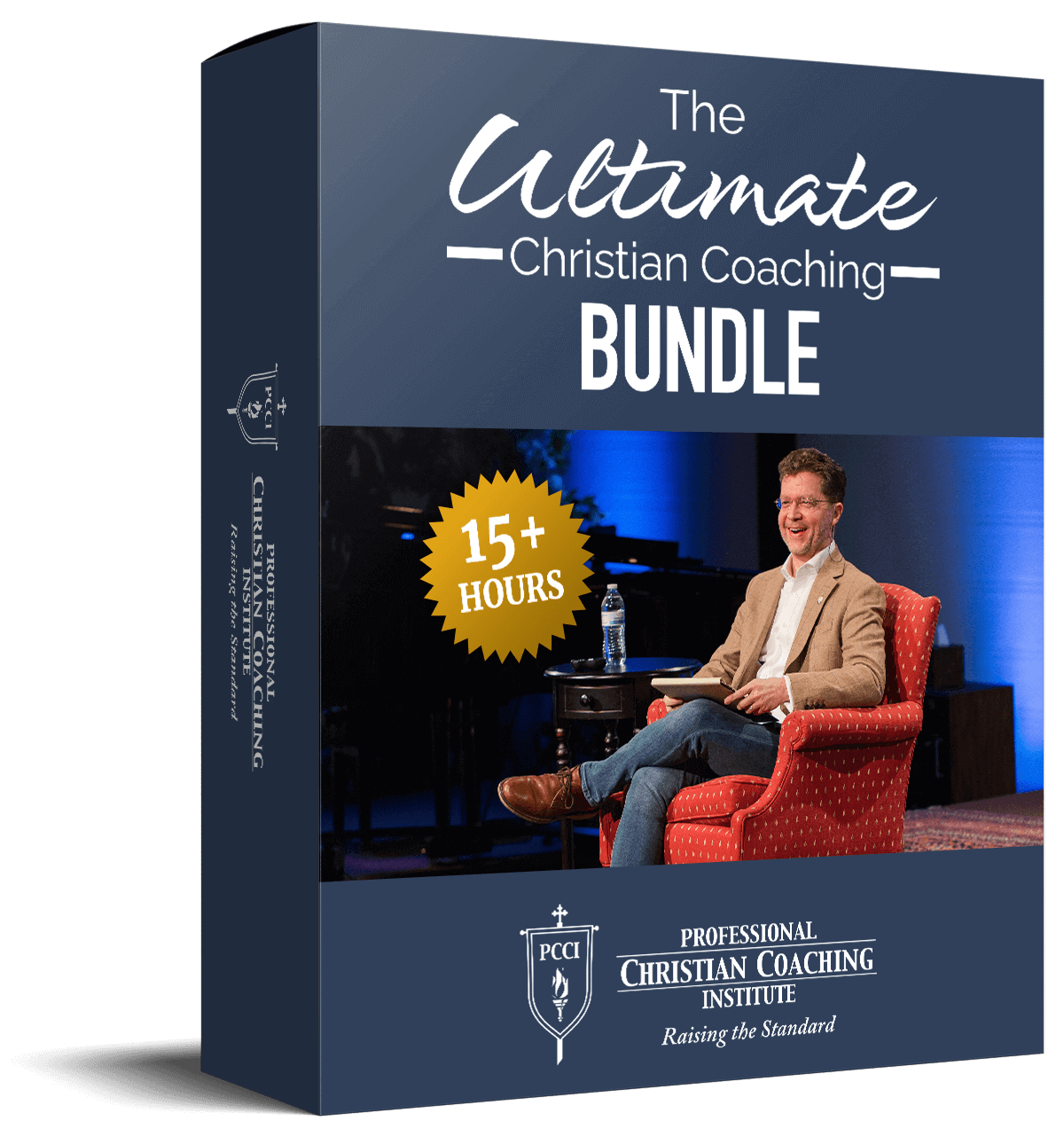 Learn from the BEST Christian Coaches!
Whether you're exploring Christian coaching, a brand-new or seasoned coach, this powerful resource will deepen your learning, skill, and effectiveness.