Listen on Apple Podcasts | Download
Direct Communication: it's not directive, it's not telling, and it's not advice giving; but it is distinctly direct. Join us and learn more about how to have the most effective language with your clients.
You'll take away:
Critical skills for professional grade coaching so you can have the greatest positive impact with your clients.
Increased ability to communicate effectively with your clients so they can have their own a-ha moments and move forward in the plans they decide.
How to support clients as they think through new learning experiences and develop new awareness around what's most important to them.
About Steve Ivaska
Steve Ivaska, is President and Founder of Positive Impact Leadership, LLC, a leadership coaching and training organization. He has a passion for working with high capacity leaders who have a hunger to grow, live a life of significance and have a positive influence in the lives of others.
Steve draws from 35 years of business experience within a Fortune 50 company, with experience in sales and marketing, strategy and planning, public relations, human resources, and supply chain management. In 2010, he felt called to leave his executive level position to live out a personal mission statement of "Building Leaders with Christ-Centered Priorities," which led him into the field of coaching.
A life-long learner, Steve has a degree in business administration from Trine University, an MBA from Bradley University, and participated in Northwestern University's Advanced Executive Program. He is a Certified Professional Life Coach and Certified Professional Leadership Coach through the Professional Christian Coaching Institute, a Certified Executive and Leadership Development Coach and Certified Brain-Based Success Coach through The Academies, and a Gallup Certified Strengths Coach.
Steve and his wife Pat live in Peoria, Illinois, and enjoy spending time with family and friends on a lake in Michigan. They have four children and twelve grandchildren. For more information about Steve, visit his website: www.steveivaska.com.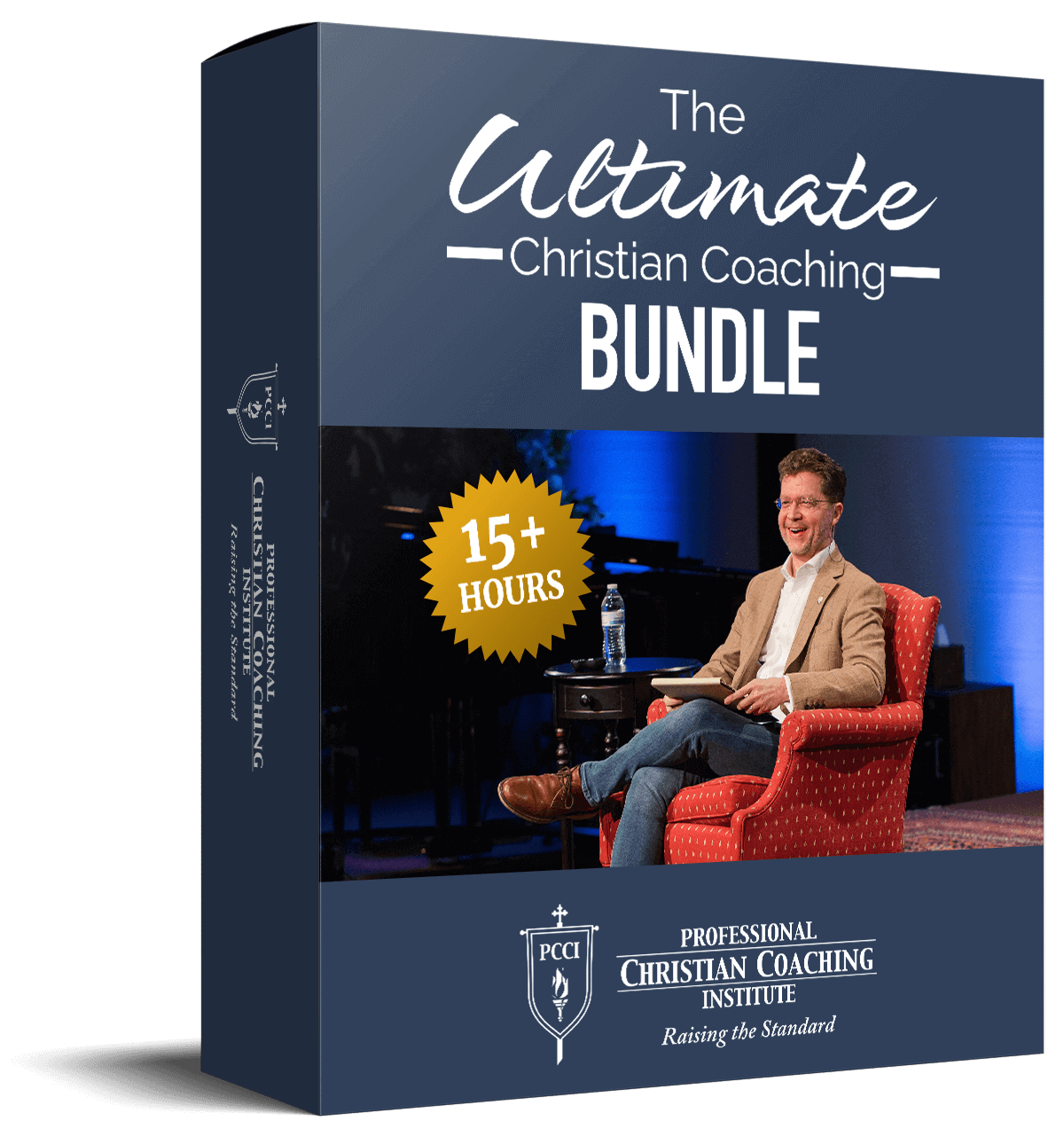 Learn from the BEST Christian Coaches!
Whether you're exploring Christian coaching, a brand-new or seasoned coach, this powerful resource will deepen your learning, skill, and effectiveness.