Listen on Apple Podcasts | Download
Coaches have a tremendous opportunity to transform culture, as they transform leaders and provide coaching for marketplace impact.
Today, we'll discuss the power of collaboration and culture-shaping, so you can have a catalytic influence on leaders, organizations and the world.
Learn more about how to:
Transform your Sunday prayers for change into Monday's practical action steps that turn entropy into synergy.
Activate leaders so they can have a positive impact on their sphere of influence and add exponential value to outcome and impact.
Move away from the barriers created in silos toward creating abundance-focused mindsets that positively shape the canvas of the current and future marketplace.
About Chad Merrill
Chad Merrill is the President & CEO of the Fellowship of Companies for Christ International (FCCI). Founded over 40 years ago, FCCI's mission is to encourage & equip Christian CEOs to use their influence to grow the Kingdom. FCCIU operates throughout the US and in over 30 countries around the world.
Chad has a long history as a successful entrepreneur, having been involved in the creation and leadership of multiple businesses. Most recently Chad founded Impact 2:52, LLC which owns and operates multiple baseball & soccer academies in the southeast. The Impact 2:52 companies also operate a management company that offers management, consulting & leadership development services to entrepreneurial companies.
Prior to Impact 2:52, Chad was a Founding partner in Onepath Systems, LLC. Founded in 2006 it has grown to a $200 million dollar technology company with over 1,000 employees. His special strengths lie in leadership, strategy, strategic partnerships and out-of-the-box thinking that leverages partner skill sets to create Win-Win-Win relationships.
Originally from Swainsboro, Georgia, Chad attended boarding school in NYC before completing his BBA in Finance at Georgia State University and Emory University in Atlanta. An entrepreneur at heart, he enjoys working with partners to create companies and opportunities for others to succeed.
Chad lives in Atlanta, Georgia with his wife, Robin, and their two sons. Chad sits on the Truett McConnell University Board of Visitors, and several other corporate & ministry boards. He enjoys spending time with his family, coaching entrepreneurs, traveling and living an active lifestyle.
"What I love most about my job is discovering new ways to leverage our relationships to create value for our customers and opportunity for our partners and employees."
Learn more about FCCI and Chad Merrill at: https://fcci.org
About Greg Leith
Greg's life mission statement focuses on his life passion, which is "to strengthen the great leaders, ideas and organizations of our time so the kingdom causes of Christ can be exponentially accelerated". He is the CEO of Convene,
His career spans corporate Fortune 500 enterprises, franchise operations, non-profit and associations and academic sectors. Greg has served the persecuted church with food, brought relief and created long term jobs in Orissa, India, assisted faith based mission agencies in China with mission and strategy, planted house churches in Nepal, helped envision and begin a School of Journalism in Haiti and crisscrossed Canada speaking on marriage with Family Life. Greg is married to the love of his life, best-selling author and life coach Shelley Leith. They've managed to break a multi-generational chain of divorces and have been married for over 35 years.
Shelley and Greg love leading intentionally in their family and attempted to create a family and home that is a grace filled safe refuge on most days as well as a place full of forgiveness when they miss God's mark. Their currently empty nest is located in Southern California close to the canyons and foothills of south Orange County.
Learn more about Greg Leith and Convene at: www.convenenow.com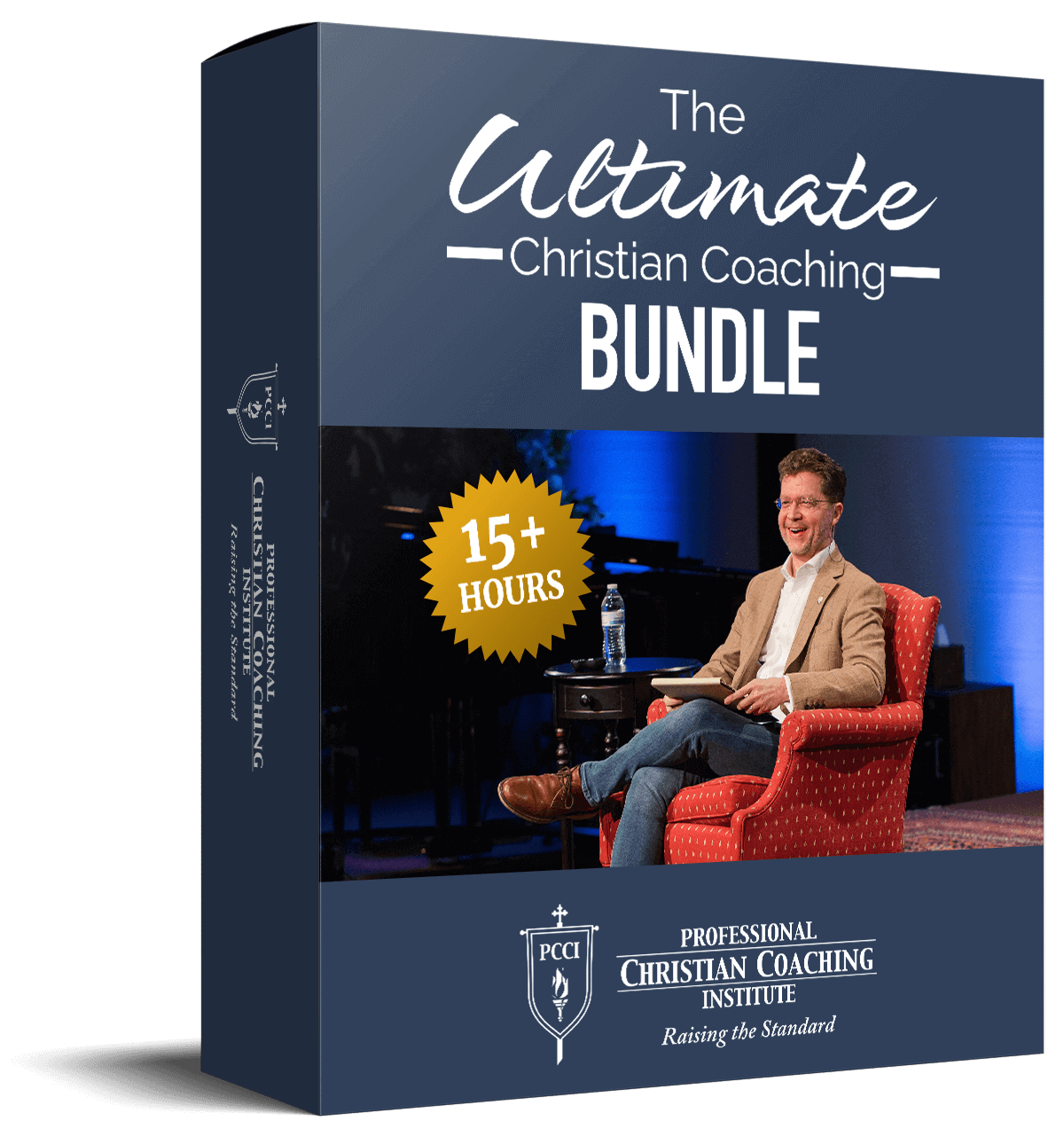 Learn from the BEST Christian Coaches!
Whether you're exploring Christian coaching, a brand-new or seasoned coach, this powerful resource will deepen your learning, skill, and effectiveness.