Listen on Apple Podcasts | Download
Asking powerful questions helps your client maximize discovery, gain clarity, create new possibilities, and shift paradigms. In this episode, Dr. Andrew Gorter unpacks this key ICF competency with helpful definitions, great examples, and Biblical principles.
You'll learn:
The types of questions coaches ask and how they differ from those of counselors and consultants
The role humility plays in the coaching relationship
Scriptural principles that undergird powerful questions
Practical ways to improve your questioning skills today
About Andrew Gorter
Andrew Gorter, D.Min., PCC is the owner of Plus One Coaching, LLC and has more than 25 years experience working with people to help them clarify what's next for themselves and to take action to fulfill their calling and achieve their goals.
He is a trained and licensed as a Marriage and Family therapist and has practiced family therapy through a non-profit counseling practice he established in 2002. He is an expert in healthy interpersonal communication, and since establishing Plus One Coaching, LLC he has brought together his passion for coaching and his expertise in family therapy to establish a niche coaching family business leaders.
Throughout his career Andrew has endeavored to lead and serve people and organizations as they face necessary challenges to move forward and to do that in healthy creative ways. From his early career in pastoral ministry to his development of a non-profit counseling ministry and, most recently, Plus One Coaching, Andrew has gained a wealth of experience joining with people to solve problems.
Andrew and his wife, Karen, live in Holland, MI, near the beaches of Lake Michigan. They have two married daughters and three grandsons. He enjoys hiking, watercolor painting, reading and woodworking. He and Karen love just hanging out, especially in beach chairs with their toes in the sand. You can explore further at his website, www.plusonecoaching.com.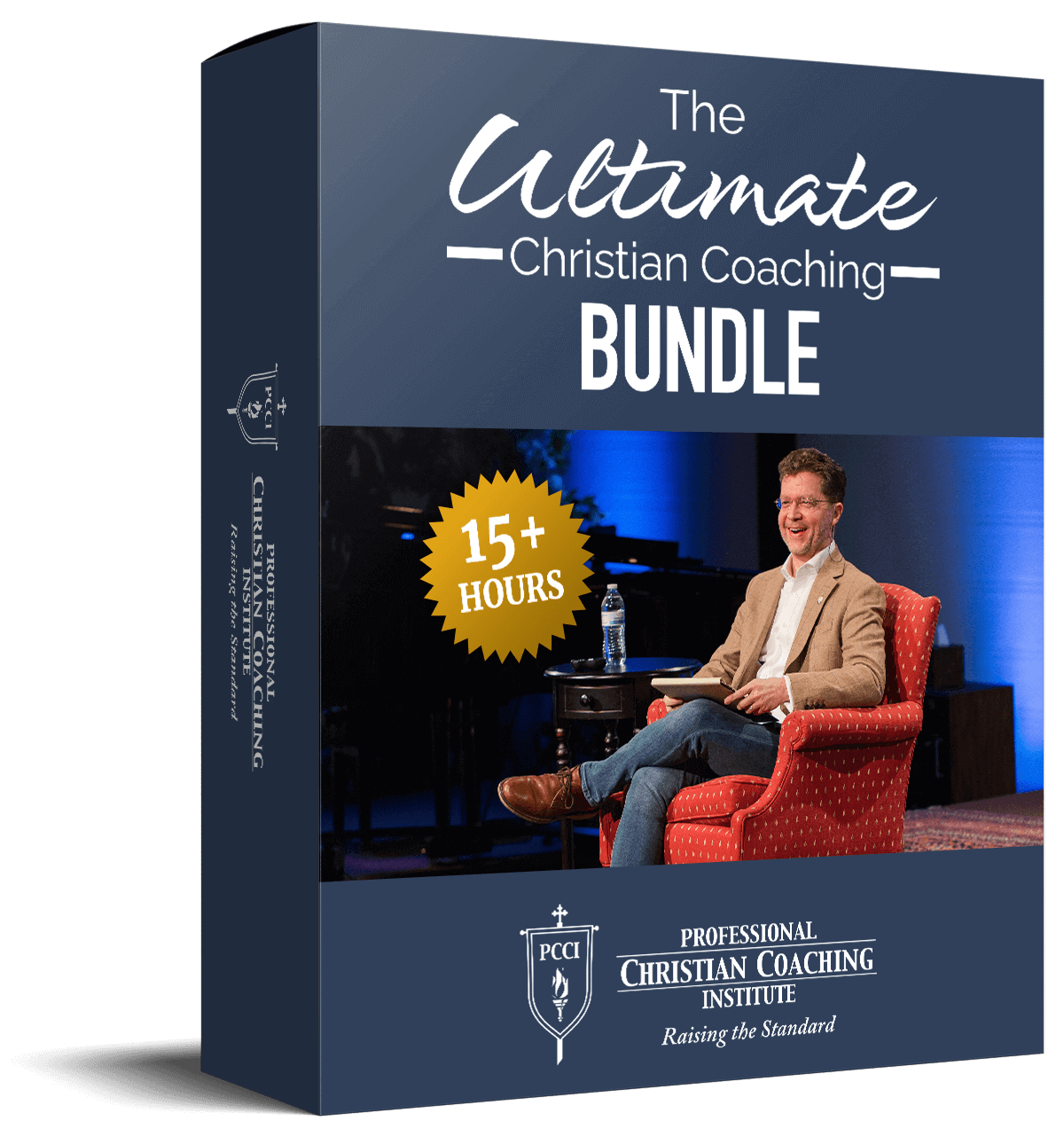 Learn from the BEST Christian Coaches!
Whether you're exploring Christian coaching, a brand-new or seasoned coach, this powerful resource will deepen your learning, skill, and effectiveness.