Listen on Apple Podcasts | Download
Sound pretentious? It's not an oversell. It's valid. One year after becoming an "adjunctpreneur" one man sought to replace his regular income with coaching income in 365 days. It didn't happen by dabbling about or attempting osmosis. Tune in to hear about Andy Wood's personal journey and glean the insights you need to build your own fully sustainable coaching practice.
You'll hear more about:
How to get specific and bold about your goals so you can make the shift from skill development to business-building.
How having a "bias for action" helps you answer the question, "What 3 things do I need for my coaching business to succeed?"
How to make a difference in someone else's life by being an instrument of growth and transformation.
How to take the mystery out of networking and zone in on value-added relationships, with no hook attached.
About Andy Wood
You won't find MADISEL in the dictionary… yet. But hang out with Andy Wood for any length of time and you'll hear about it. MADISEL is an acronym for "Make a difference in Someone Else's Life," and that is what has driven Andy for the last 40 years.
Whether as an author, professor, church leader, consultant, coach, or seminar leader, Andy has invested his life in communicating truth with passion and personally encouraging others. He has a Ph.D. in Organizational Leadership, 32 years of pastoral ministry experience, and 14 years' experience as a university professor, where he has taught more than 10,000 future leaders.
Andy started transitioning into professional Christian coaching in March 2017 and in just over a year has seen 45 clients in various settings. His main focus is on leaders and performance-driven professionals, including business owners, pastors and ministry leaders.
He's about to celebrate 35 years of marriage to Robin, his wife. Together they have three married children and nine little champions of the heart who call them "Papa" and "Grammy."
Learn more about Andy Wood at http://www.lifevesting.com/.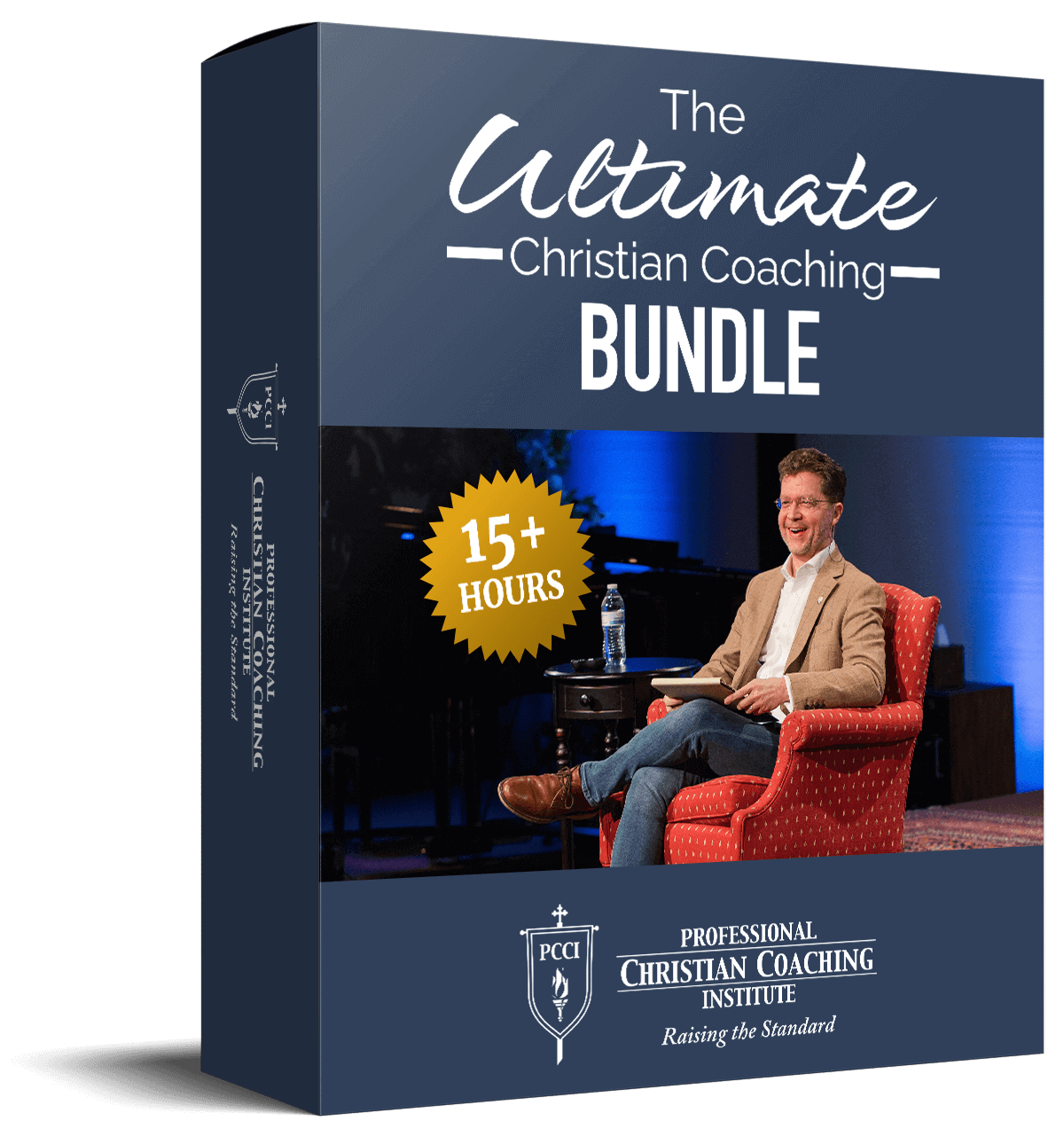 Learn from the BEST Christian Coaches!
Whether you're exploring Christian coaching, a brand-new or seasoned coach, this powerful resource will deepen your learning, skill, and effectiveness.