Listen on Apple Podcasts | Download
You already know how to market your coaching services to individuals; but marketing your coaching services to large organizations and those who offer professional services involves an entirely different set of skills. Listen to this informative episode to glean the insights you need to maximize your influence and your income.
You'll learn more about:
The unique nature of coaching results-oriented licensed professionals·
The 7+ challenges you face when coaching in large organizations and how to bridge the gap so you and your clients can succeed.
The skills you need to develop to coach and train professionals at every stage of their career.
About Chris W. Kirby, JD
For almost two decades, The BridgeField Group's founder, Chris Kirby, has focused on coaching attorneys and other professionals in all aspects of professional and personal success. Though he has maintained an active law license for over 27 years, throughout the twenty-first century Chris has been solely dedicated to coaching and training corporate and legal clients throughout the United States and internationally. By recent count, Mr. Kirby has worked with over 3,500 professionals from well over 100 law firms and other organizations in 38 states, the District of Columbia, and more than 40 countries. As a result of working with such a large and diverse client-base, Chris possesses a rare depth of experience and perspective. Moreover, given the incredibly diverse client list – AmLaw 100 law firms to solo practitioners, with which he has worked, Chris has been able to develop unparalleled skill in the development and implementation of uniquely tailored professional and client-centric solutions. Chris is an engaging speaker, but he is most recognized and highly sought after for his ability to coach and train professionals at every stage of their career.
Chris received his Bachelor of Arts from Rhodes College, Memphis, Tennessee, did graduate studies in Philosophy, and received his Juris Doctor from the University of Arkansas, Fayetteville, Arkansas. He is a life member of the Order of the Barristers and a former multi-year member of the Million Dollar Round Table. Chris is also a member of the State Bar of Texas, the American Bar Association, the Christian Legal Society, and the Legal Marketing Association.
Chris and The BridgeField Group's primary focus is on three areas of professional competence: diversity, professional development, and business development. He and his team coach and train firm leaders and licensed professionals to develop the personal and professional relationship skills, strategies, and systems needed to grow their practice, leadership abilities, and build inclusive high-performance teams.
You can learn more about Chris at www.TheBridgeFieldGroup.com.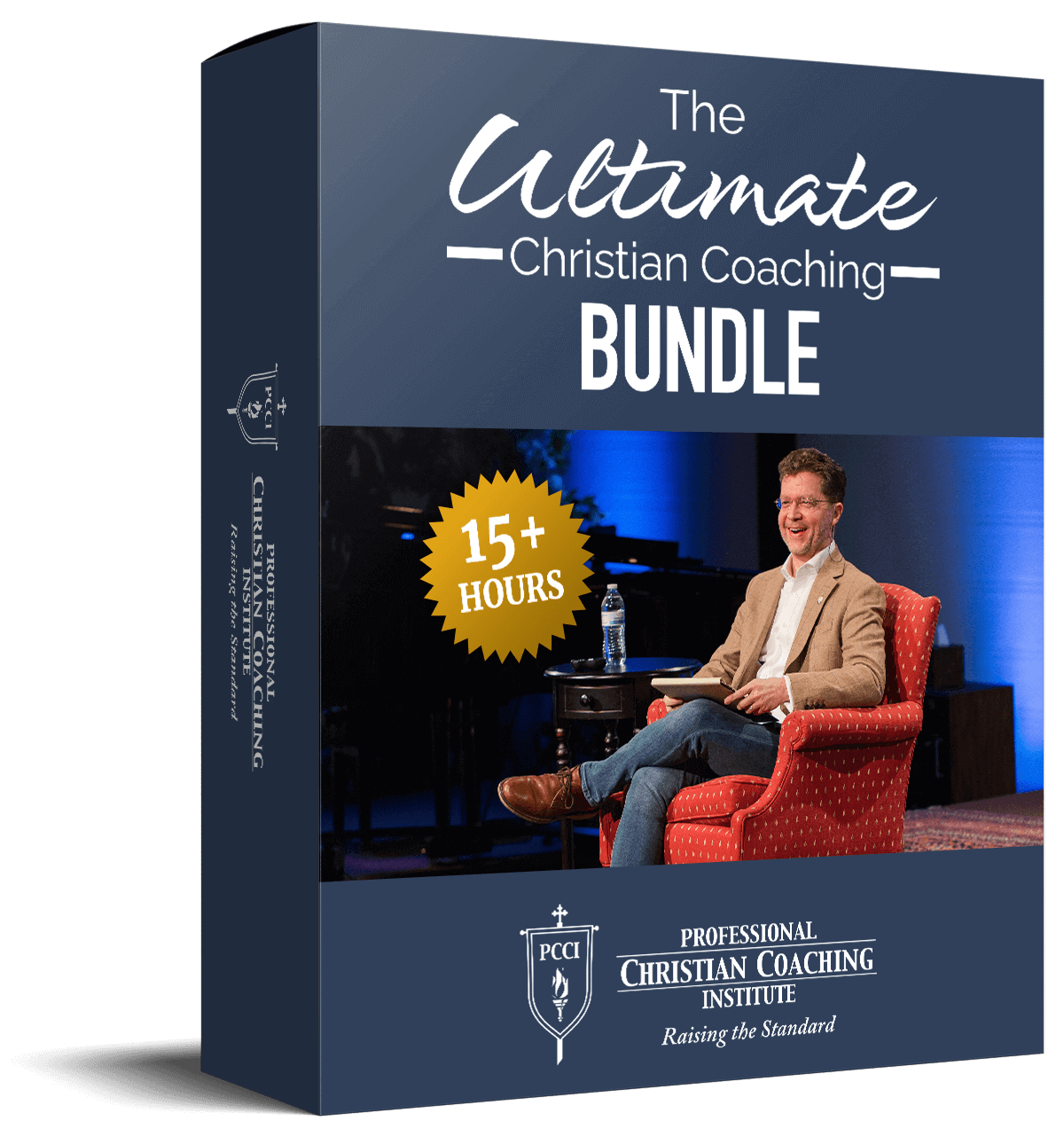 Learn from the BEST Christian Coaches!
Whether you're exploring Christian coaching, a brand-new or seasoned coach, this powerful resource will deepen your learning, skill, and effectiveness.