Listen on Apple Podcasts | Download
What defines success when it comes to coaching? The answers are as open-ended as the question itself. Tune in today to hear a seasoned leadership coach share insights on successful coaching that you can implement in your coaching practice today. You'll not only walk away with many answers to the one question; you'll gather the multiple tips you need to define your own success and support others as they define theirs.
Lean in to the intentional process of coupling training with coaching to maximize the application of your broad knowledge.
Become more effective, more enduring, and more enjoyable in your leadership, your life, and your practice.
Increase the power of personal and professional growth through synergy as you step back to take a holistic approach to processing, decision making, and creating strategic plans.
Focus on the two R's and one key marketing technique to fill your coaching practice with people seeking transformation.
About Bryan Brown
Bryan Brown, MDiv, PCCis the President and Founder of Coaching To Lead, LLC. With 25 years experience in developing leaders, Bryan enjoys increasing the capacity and confidence of emerging leaders as well as coaching established leaders to maximize their influence. Bryan also enjoys using his experience to work with teams on strategic planning and team development.
Bryan studied Human Resource Management at Samford University then received his M.Div. from Birmingham Theological Seminary. As a missionary, pastor, entrepreneur, husband and father, he has learned to apply the principles of Biblical leadership and team development in multiple contexts.
Bryan currently serves as the International Leadership Director at Perimeter Church in Atlanta, working with pastors and church leaders who seek to ignite movements of Life on Life Missional Discipleship around the world. In this role, he has the privilege to regularly train and coach leaders in Australia, South Africa, and Brazil among others. Bryan also engages leaders through his private coaching practice, www.coachingtolead.com, to clarify and intentionally pursue their callings. His passion and experience is coming alongside leaders to accelerate their growth and influence, while at the same time maintaining their personal health and enjoying the opportunities before them.
He has been happily married to Jackie for 22 years. Together they have three children –Abbie, Lindsey and Barker – and live in Johns Creek, Georgia, a northern suburb of Atlanta.
Click here to download your free exercise from the Personal Compass Workbook.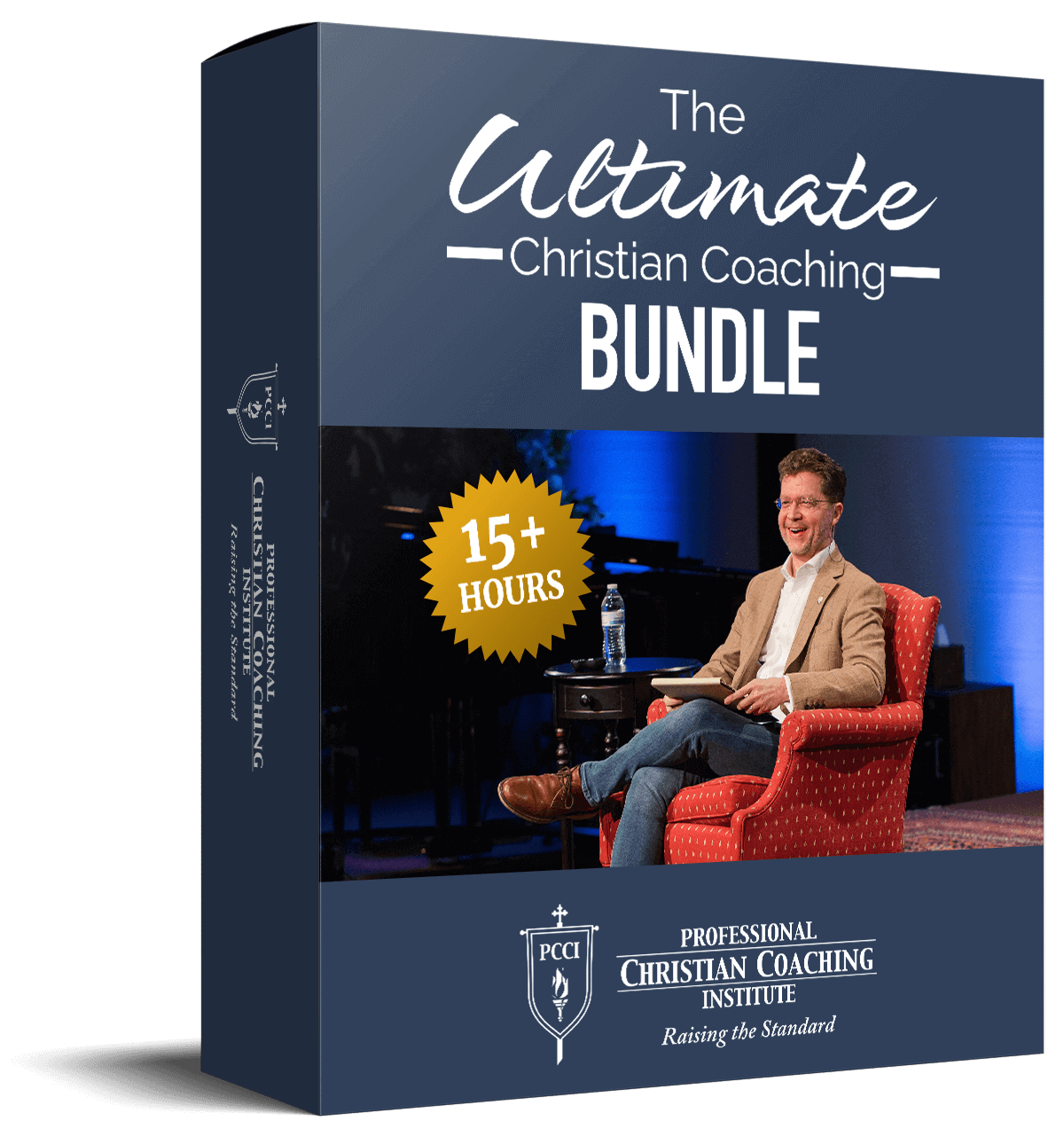 Learn from the BEST Christian Coaches!
Whether you're exploring Christian coaching, a brand-new or seasoned coach, this powerful resource will deepen your learning, skill, and effectiveness.