Listen on Apple Podcasts | Download
The right question asked at the right time in the right way can create new insights, open greater possibilities, and generate tremendous motivation. This kind of powerful questioning is at the core of what we do as coaches.
In today's episode, Michael Powers helps us take this core skill even deeper as you learn how to…
Move beyond formulaic questions to truly dance in the moment.
Stretch your client by blending both the art and the science of powerful questioning.
Honor the client's uniqueness by tapping into your own creativity.
About Michael Powers
Michael works with others on their next best step upward. With a background that includes engineering, corporate strategy, and marketing, admittedly, he's a bit of a strange combination of left and right brain thinking. His blend of creative and analytical skills enables him to assess complicated, multi-disciplinary issues, and help create the right path to success.
As a marketing and sales executive, he designed and implemented complex corporate strategies, and has a track record of solid results. The companies he has been a part of have grown by more than four times in five years.
He's now focusing his efforts on assisting even more companies learn how to grow through executive coaching, asking the tough questions, and joining clients across the country as they move their businesses upward. He's learned to play to his strengths, and help others do the same.
Michael feels blessed to be married to his best friend, and a father to four children, ages 26 to 11, two daughters-in-law, and one grandchild. He and his wife have also developed a passion for Haiti. He counts faith, family and friendships as his greatest treasures. He feels fortunate to have had great mentors along the way, and hopes to pass along a bit of what he's learned to others to help them in their journey.
Connect with Michael at www.UpstairsConsulting.com.
Click here for more information on "The Art and Science of Powerful Questions," the new course at the Professional Christian Coaching Institute.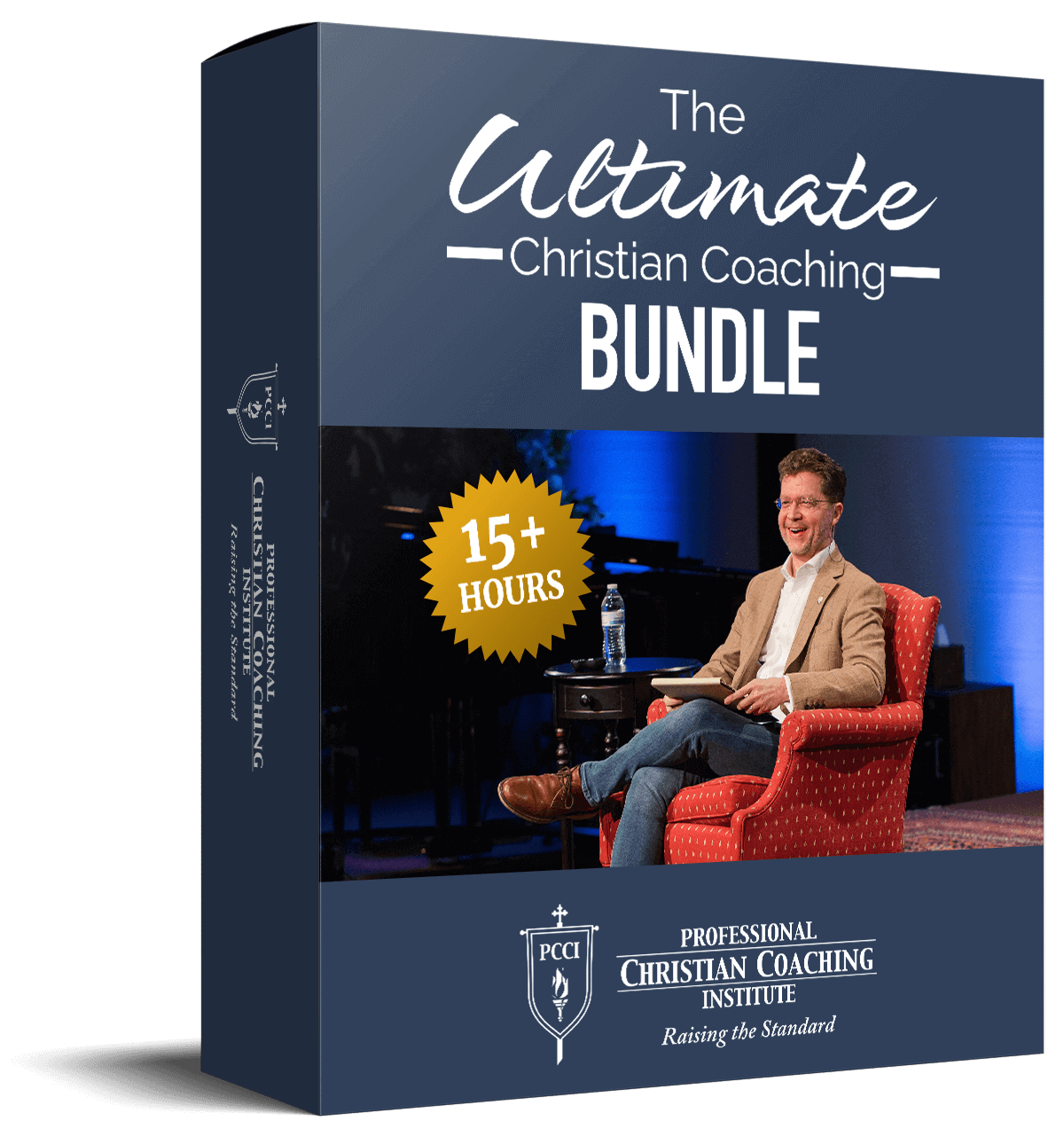 Learn from the BEST Christian Coaches!
Whether you're exploring Christian coaching, a brand-new or seasoned coach, this powerful resource will deepen your learning, skill, and effectiveness.