Listen on Apple Podcasts | Download
One of the most important things coaches bring about in sessions is clarity–what matters, what's most important, what would be different if change occurs. Since clarity comes up over and over in coaching and is core to the work coaches do, Gary Wood joins us today to share and explain his ground-breaking Clarity & Momentum Model.
Learn:
How using the Clarity & Momentum Model can crystallize your client's awareness.
How to help clients move from overwhelm to achievement as they minimize burnout potential and zero in on the most important things.
How to turn information into new knowledge and potential so your clients can move forward more effectively.
About Gary Wood
Gary Wood, PCC, CMCC, BCC has decades of experience and expertise in business, non-profit and ministry environments. Over that time he has played a respected role in training, developing and building into the lives of hundreds of leaders who make significant contributions worldwide.
Since 1998, through his professional coaching firm, G.E. Wood & Associates, Gary has worked with an international clientele of executives, leaders and professionals across a broad range of personal, professional and organizational concerns.
He is frequently retained to help individuals deal with burnout and by corporate, government, small business, nonprofit and ministry leaders to get clarity and find solutions to problems that are impacting progress on causes, projects and programs of importance.
Gary was the past President and Director of Christian Coaches Network International, a support and credentialing organization for professional Christian coaches, many of whom were trained at PCCI.
Gary is a designated Professional Certified Coach (PCC) through the International Coach Federation, a Board Certified Coach through the Center for Credentialing and Education, and a Certified Master Christian Coach through Christian Coaches Network.
Gary works from his office in the beautiful Muskoka region of Ontario, Canada. He is married to Alice who he fell for in Grade 8. Visit his website at www.gewood.com.
Learn more about Clarity & Momentum here: www.actionplanachiever.com
Get in touch with Gary Wood: www.gewood.com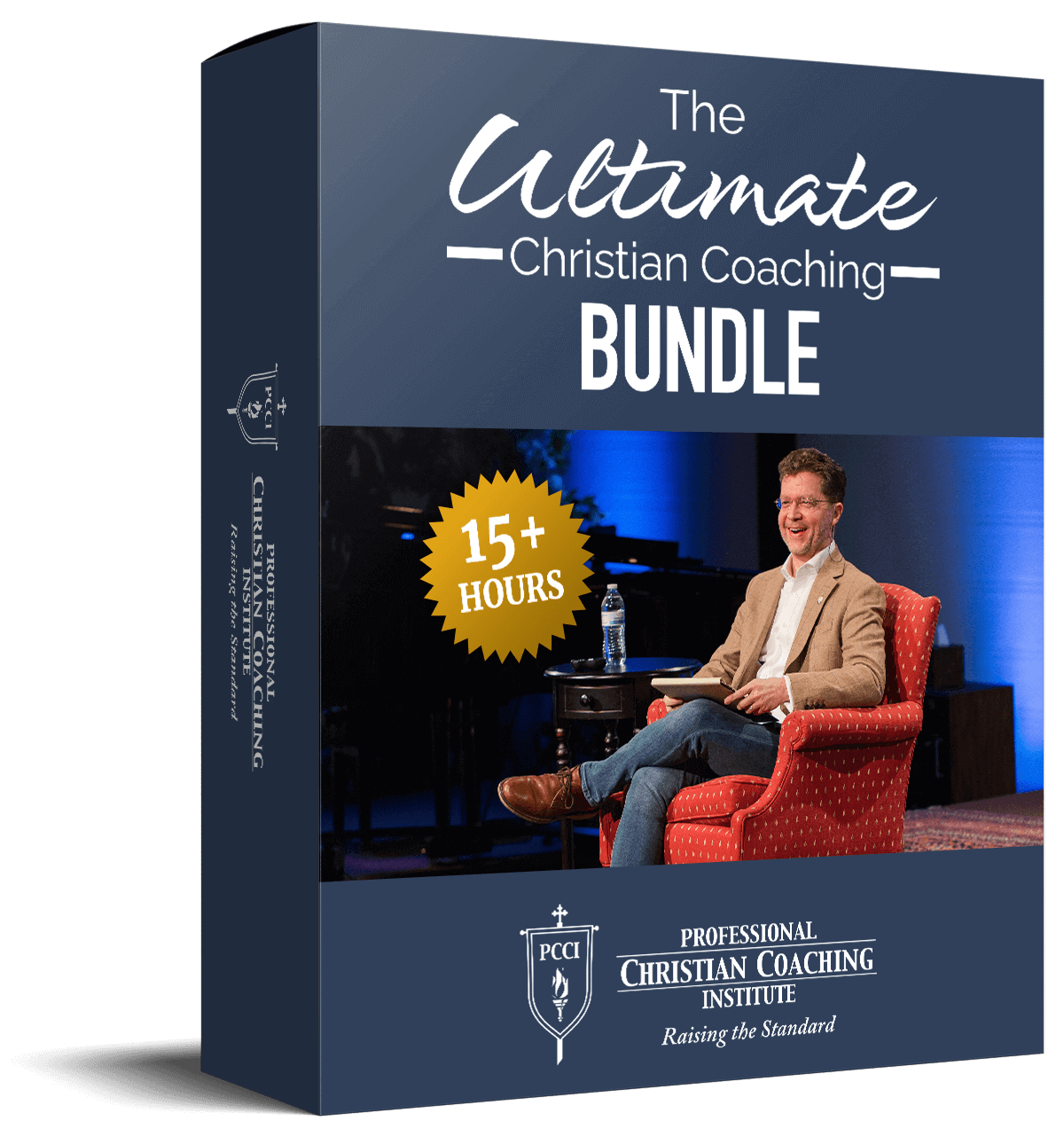 Learn from the BEST Christian Coaches!
Whether you're exploring Christian coaching, a brand-new or seasoned coach, this powerful resource will deepen your learning, skill, and effectiveness.