Listen on Apple Podcasts | Download
Are you in tune with how to provide ethical coaching? Setting the foundation for coaching relationships and for each coaching session needs to be the basis of your coaching practice. So whether you're new to coaching or have been coaching for years, this is an important episode to help you stay in alignment with best practices.
We'll cover:
Overview of the 4 sections of 11 Core Competencies of the International Coach Federation (ICF) so you're familiar with the big picture.
Ethics and risk management principles every coach needs to know.
Raising the standard to ensure you follow the spirit of the law as well as the letter of the law.
About Michael Marx
Michael J. Marx, MBA, EdD, PCC is a Professional Certified Coach specializing in business coaching and corporate consultation. A gifted teacher, Michael holds a BA from Oral Roberts University, an MBA from the University of Louisiana at Monroe, and an EdD in Adult Education from Regent University. His passion is adult learning and he serves on the faculties of Concordia University Wisconsin (teaching MBA International Business, and MBA International Finance), and the Professional Christian Coaching Institute (teaching Coaching Skills Mastery, and Ethics & Risk Management).
Irrepressibly adventurous, Michael and his wife Joy lived and worked in Europe for over two decades. More recently, they traveled the U.S. and Canada in an RV, operating their location-neutral businesses and coaching/teaching via internet video. A patch of the Rocky Mountains of Colorado is now called home. Their German golden retriever, "Angel" writes a blog (in two languages!) about her family's adventures at TravelsWithAngel.wordpress.com.
A strong advocate for professionalism in Christian coaching, Michael has served on the International Coach Federation Global Ethics & Standards committee and on the Ethics subcommittee for educating coaches on ethical practices. He currently serves as the leader of the ICF Global Community of Practice on Ethics. Additionally, he is the president of Christian Coaches Network International.
Michael is a sought-after subject matter expert. He often speaks and conducts workshops on trust building, coaching relationships, ethics, evidenced-based coaching, and one-to-one (dyadic) learning. His hobbies include skiing and dog sledding. But his greatest joy comes from mentoring. Learn more about Michael at www.BlazingNewTrailsCoaching.com.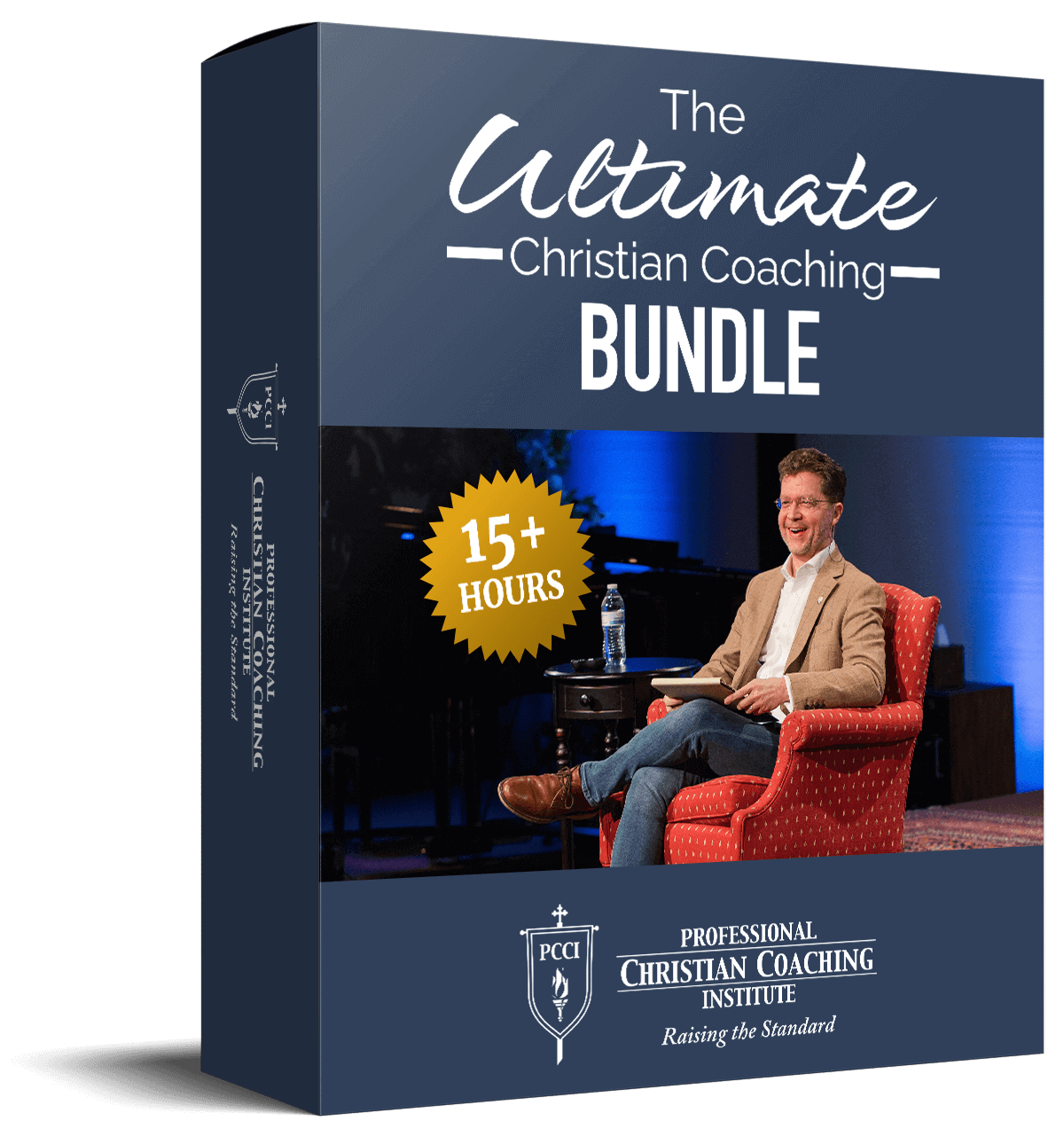 Learn from the BEST Christian Coaches!
Whether you're exploring Christian coaching, a brand-new or seasoned coach, this powerful resource will deepen your learning, skill, and effectiveness.