Listen on Apple Podcasts | Download
If you've wondered how to successfully coach a complete stranger, you'll want to listen to today's Master-Full Coaching session with Michael Pfau. In this live coaching session, you'll hear how the core competencies equip you to make the most of every coaching conversation.
Join us as we uncover the benefits of activating core coaching competencies, so that no matter the focus and takeaway you can provide successful sessions for all of your clients!
Learn how to:
Establish the client's focus and takeaway within 3 minutes so you can maximize the session time you spend with each client.
Evoke discovery and insight by utilizing the competencies of coaching presence, active listening, powerful questioning, direct communication, designing actions, and managing accountability.
Enable the use of metaphors to leverage the client's language so you can draw out what resonates with the client and provide valuable impact as a coach.
About Michael Pfau
My mission is to coach individuals for intentional, authentic living. This mission is accomplished through workshops, speaking, writing and coaching.
For over twenty years I have trained leaders and have helped people grow. My experience includes working with a large financial corporation, a top five international law firm and as the Assistant Pastor of a church. I am a graduate from the Institute for Life Coach Training and a faculty member of the Professional Christian Coaching Institute. I also have earned a Master's degree in Education, the Professional Certified Coach (ICF) designation and Professional Certified Christian Coach designation. My experience also includes over 120 hours of coach specific training and over 800 hours of coaching clients.
Because of my diverse background I am able to help clients effectively address all aspects of life.
You can learn more about Michael at http://crosswayslifecoaching.com and reach him at [email protected].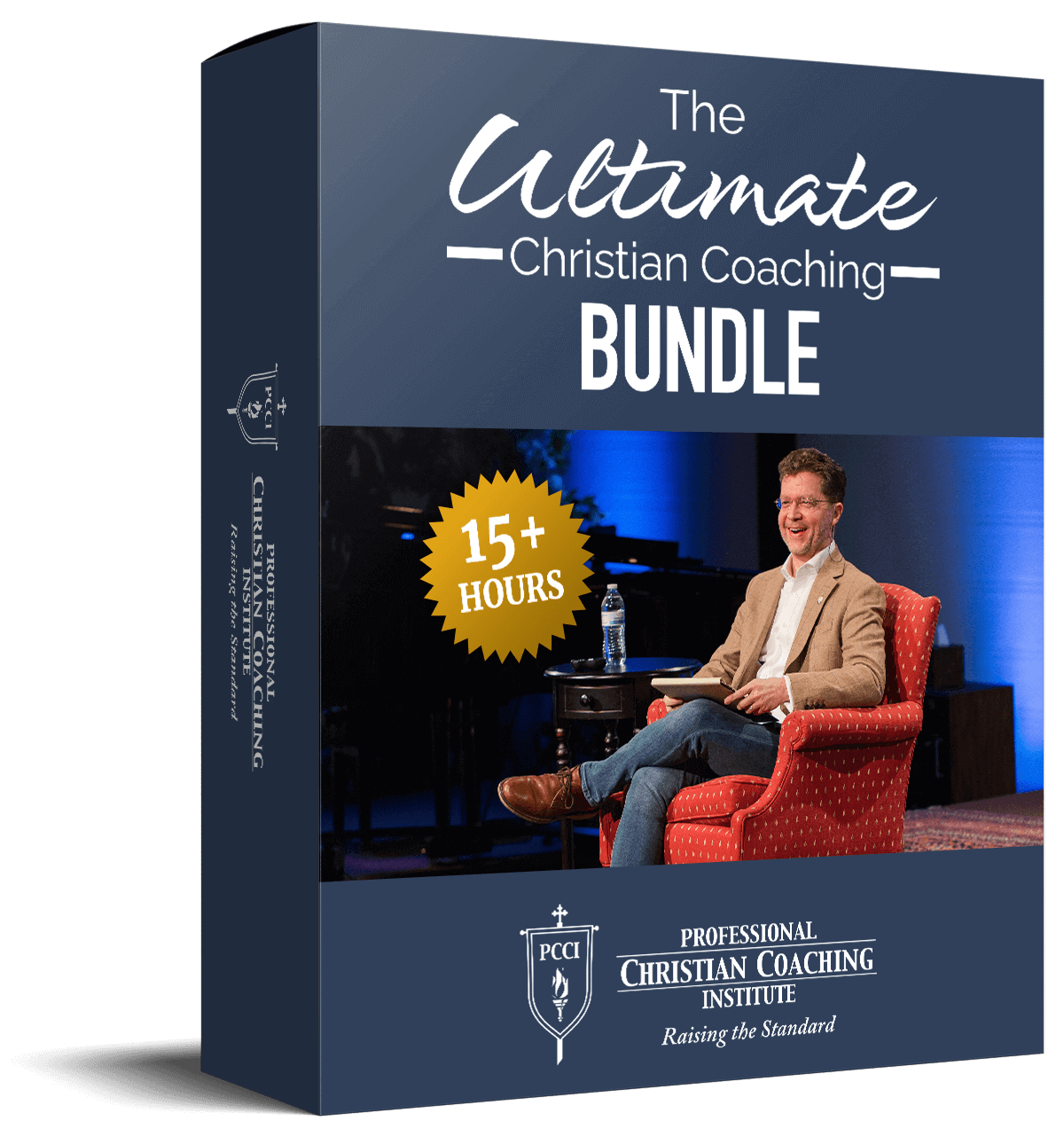 Learn from the BEST Christian Coaches!
Whether you're exploring Christian coaching, a brand-new or seasoned coach, this powerful resource will deepen your learning, skill, and effectiveness.