Listen on Apple Podcasts | Download
When you and your client set a clear coaching agreement, you're halfway to a successful call! The Coaching Agreement or agenda is the compass that keeps your session on track, and lets you know when you've arrived at your destination. Join us as Sakeena Gordon-Jones helps unpack this critical competency.
In this episode you'll discover:
How setting an agenda helps the client see their own value and potential
How to shift the call when the client discovers something outside the agenda
How an agenda helps the client manage their expectations for the call
About Sackeena Gordon-Jones
Sackeena Gordon-Jones is an executive and leadership coach, speaker, trainer and organization development consultant residing in Raleigh, NC. She works with leaders who want to realize their professional and personal potential, and achieve both success and happiness. She holds the credential of Professional Certified Coach (PCC) with the International Coach Federation (ICF). Sackeena especially enjoys working with women and leaders who are intentional about bringing their whole life into harmony, while achieving meaningful professional and personal goals. She specializes in transformational coaching and strategic planning. She has coached leaders in the government and the private sectors, throughout five continents.
A leader in the coaching field, Sackeena has served as two-time president of the ICF Raleigh Chapter, leading the chapter to winning the Internationally recognized 'Breaking Barriers' award. She is the current Chair of the NC Community Coaching Outreach, leading the chapter to winning the inaugural international 'Gift of Coaching' award. Sackeena is also a professional coach trainer, and serves as the director of the Business Coaching Certificate Program at NC State University.
In addition to her coaching experience and credentials, Sackeena has over 20 years of relevant executive level business, leadership and board experience in private, public and non-profit sectors. She has worked with organizations and teams to deliver leadership and talent development focused on creating a sustainable culture of engagement, through leadership agility, emotional intelligence, coaching and communication skills. She has completed advanced studies in leadership, strategy, change management, human development and behavior, theology, neuroscience of coaching, organization development, and Philosophy.
An avid student of Theology, Sackeena completed postgraduate studies in theology through Manhattan Bible College and Tabernacle Bible Institute, before serving alongside her husband, former Pastor of Bethel Christian Life Center and Director of Redeeming the Time Youth Ministries. Sackeena believes we should live on purpose and live fully. She also hosted a radio program "The Abundant Life", based on John 10:10 "I am come that you might have life to the full".
When not working, Sackeena enjoys the beach, reading and time with her family. Her favorite quote currently is "Moments Matter".
You can learn more about Sackeena here: https://www.transformationedge.com/.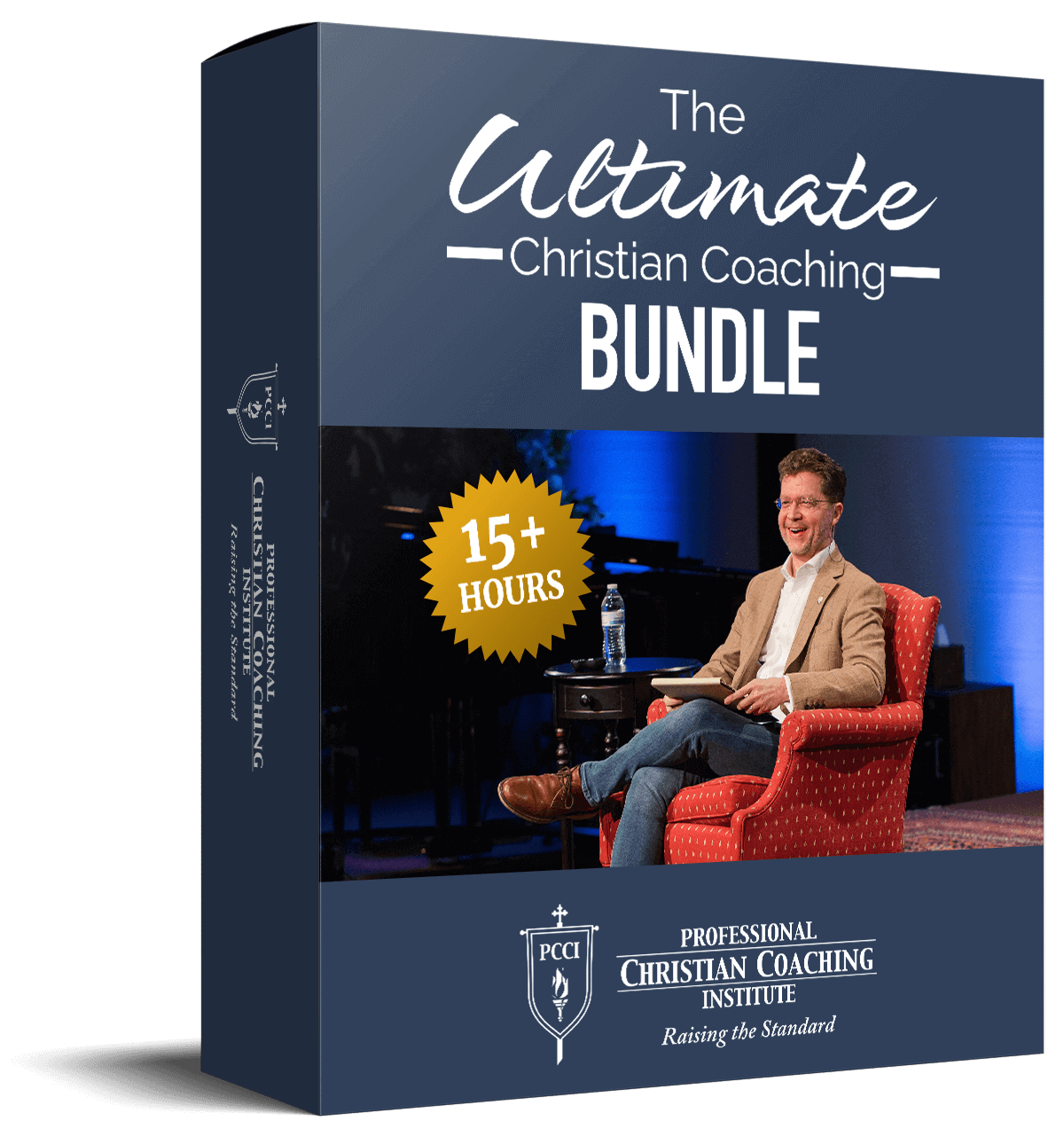 Learn from the BEST Christian Coaches!
Whether you're exploring Christian coaching, a brand-new or seasoned coach, this powerful resource will deepen your learning, skill, and effectiveness.