Listen on Apple Podcasts | Download
Let's face it: as soon as a client walks away from a coaching session, he/she is off to the next thing. What can be done to keep intentions top of mind?
Join Chris, Kim, and our guest, Michael Pfau as they take a deep dive into ICF Competency #9—Designing Actions. You'll learn how to create opportunities for ongoing learning and lasting results by:
Brainstorming and assisting the client with defining actions that will enable him/her to demonstrate, practice and deepen new learning.
Focusing on and systematically exploring specific concerns and opportunities that are central to agreed-upon coaching goals
Promoting active experimentation and self-discovery, where the client applies what has been discussed and learned during sessions immediately afterwards in his/her work or life setting.
Celebrating client successes and capabilities for future growth!
About Michael Pfau
My Mission
My mission is to coach individuals for intentional, authentic living. This mission is accomplished through workshops, speaking, writing and coaching.
My Experience and Education
For over twenty years I have trained leaders and have helped people grow. My experience includes working with a large financial corporation, a top five international law firm and as the Assistant Pastor of a church. I am a graduate from the Institute for Life Coach Training and a faculty member of the Professional Christian Coaching Institute. I also have earned a Master's degree in Education, the Professional Certified Coach (ICF) designation and Professional Certified Christian Coach designation. My experience also includes over 120 hours of coach specific training and over 800 hours of coaching clients.
Because of my diverse background I am able to help clients effectively address all aspects of life.
You can learn more about Michael at http://crosswayslifecoaching.com and reach him at [email protected].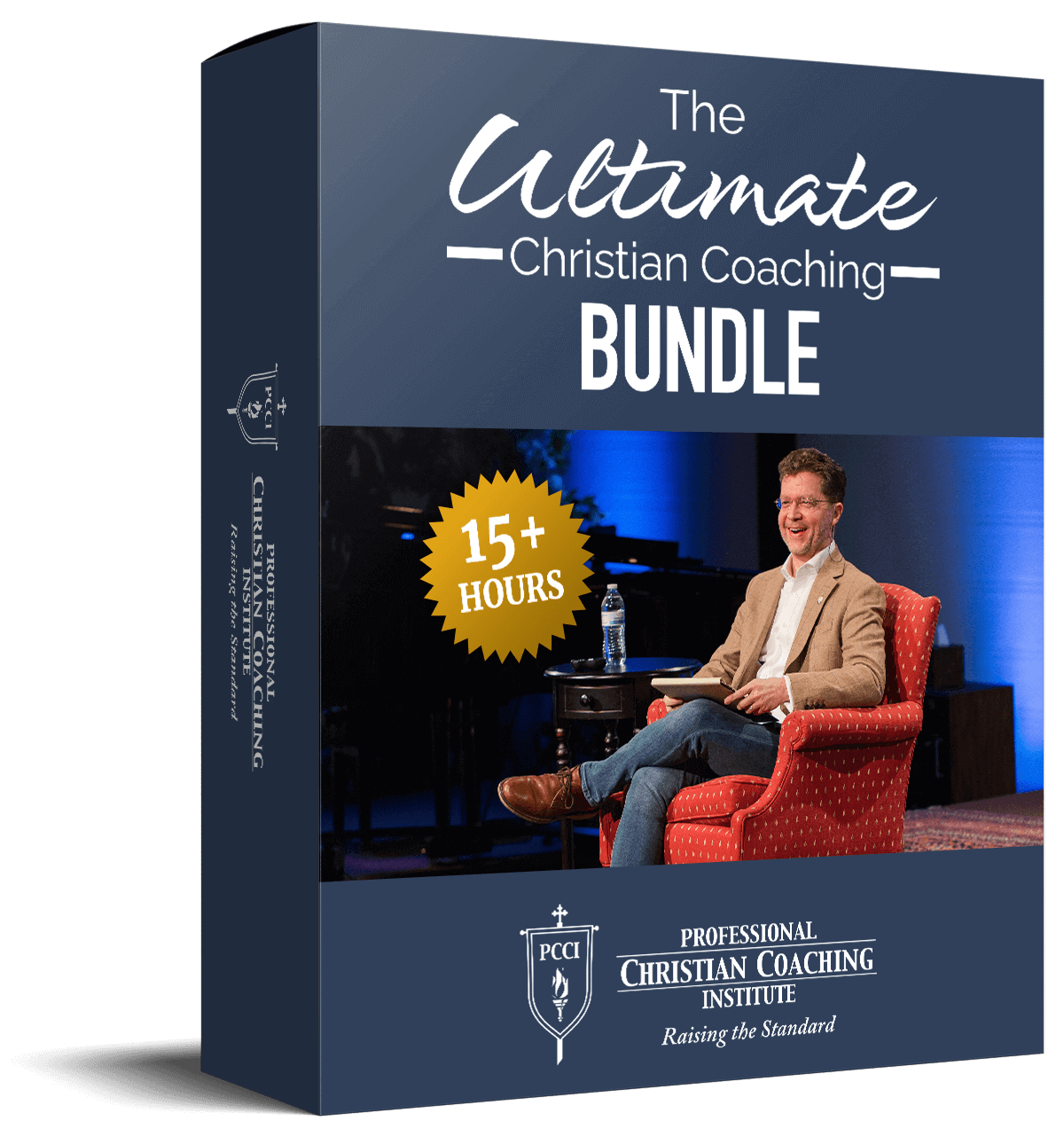 Learn from the BEST Christian Coaches!
Whether you're exploring Christian coaching, a brand-new or seasoned coach, this powerful resource will deepen your learning, skill, and effectiveness.