Listen on Apple Podcasts | Download
According to Forbes Magazine, only 19% of all US and Canadian workers report being satisfied with their work, with an additional 16% saying they are somewhat satisfied. That leaves a full 69% of workers who are not happy with their jobs. Whether you are a Career Coach or specialize in other areas, many of your clients will want some coaching around their career.
In this podcast, career coach trainer and best-selling author, Susan Whitcomb, will share:
A four-part framework to move your clients from Point A to Point B
The career continuum and how to place your services on it
What you need to know to be successful in career coaching
About Susan Whitcomb
Susan Whitcomb is a leading authority on career coach certification training for entrepreneurial coaches, university career services professionals, and outplacement professionals. She is a frequent source for the media on career topics, quoted in the Wall Street Journal, The New York Times, US News & World Report, and numerous national publications.
She holds designations as a PCC with International Coaches Federation (ICF), Certified Career Management Coach, Nationally Certified Resume Writer, Master Resume Writer, and Credential Career Master and is certified in the Myers-Briggs Type Indicator (MBTI®-Certified). WIth coach training from the Institute for Life Coach Training, Susan has also completed Dr. Mike Lillibridge's Executive Coaching Practicum, Dr. Bruce Wilkinson's DreamGiver Coach Training, and a variety of coaching seminars. An inspirational presenter and engaging trainer, Susan has logged more than 3,000 hours leading webinar and live coach-training instruction for the Certified Career Management Coach program, Certified Executive & Leadership Development Coach program, Certified Job Search Strategist program, and Certified Social Media Career Strategist program offered through www.TheAcademies.com.
Author of seven careers books, Susan's books have been featured worldwide in Barnes & Noble and Borders, including the best-selling Resume Magic: Trade Secrets of a Professional Resume Writer (frequently the #1 or #2 most popular resume book on Amazon.com) . . ., Interview Magic: Job Interview Secrets from America's Career and Life Coach . . . and the latest book in the "Magic" series, Job Search Magic: Insider Secrets from America's Career and Life Coach which was nominated as Book of the Year in the Career Category by ForeWord magazine. She is also author of, 30-Day Job Promotion: Build a Powerful Promotion Plan in a Month, award-winning Twitter Job Search Guide (JIST), and coauthor of eResumes: Everything You Need To Know (McGraw-Hill). She has also created Career Magic: Career Coaching for the 21 st Century, a 400-page reference accompanying the Certified Career Management Coach program offered through Career Coach Academy.
In addition to founding Career Coach Academy and Leadership Coach Academy, Susan served as Executive Director of Career Masters Institute, a global association of leading career professionals, from 2004-2007. She is also a member of International Coach Federation, Christian Coaches Network, National Career Development Association, National Resume Writers' Association, and Professional Association of Resume Writers and Career Coaches.
As the Career Coach's Coach, she has guided dozens of professional coaches, career consultants, resume writers, and human resources professionals to a deeper understanding of career issues and coaching techniques. As a coach, she loves partnering with people to create a career filled with purpose, passion, productivity, and prosperity!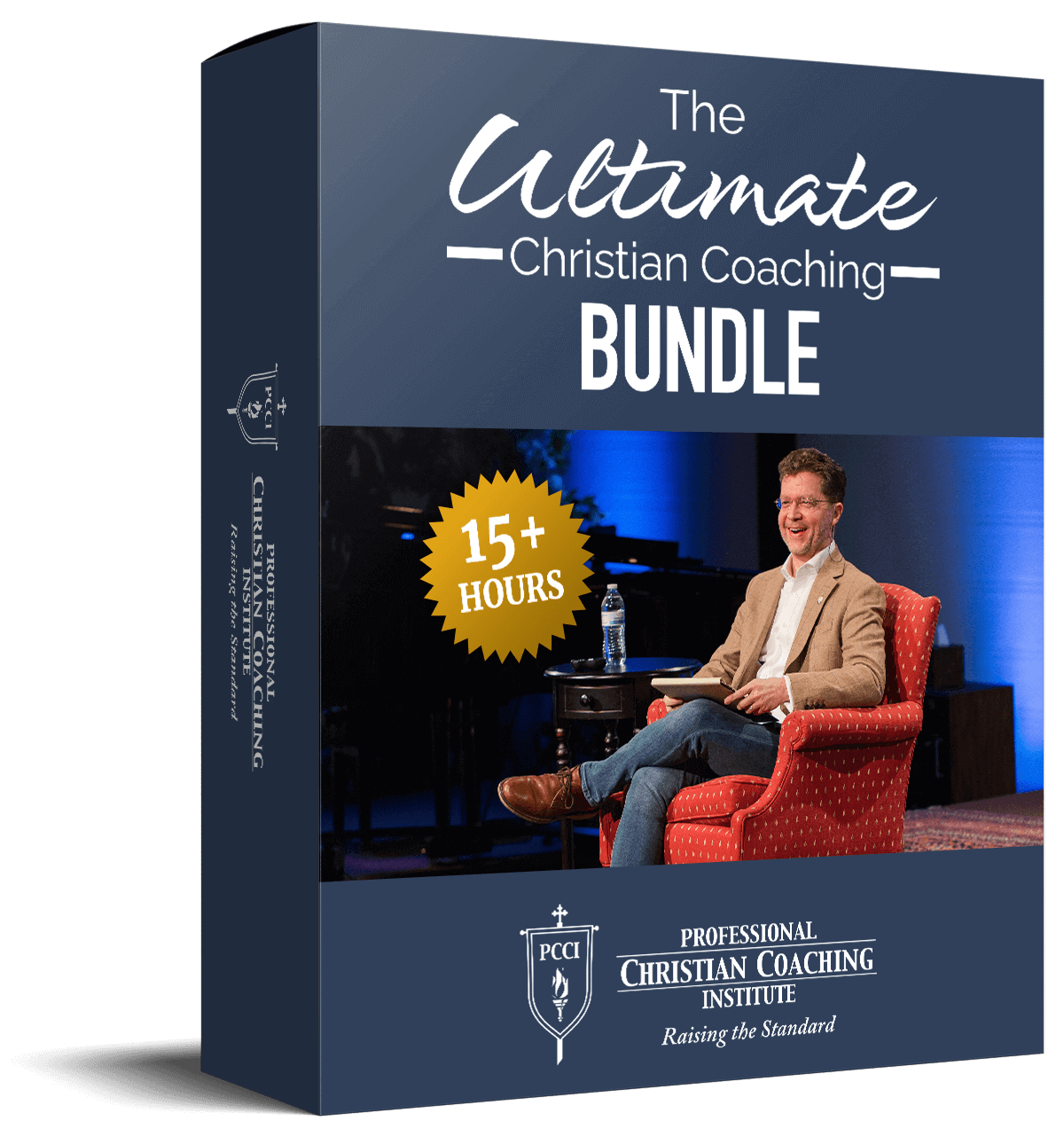 Learn from the BEST Christian Coaches!
Whether you're exploring Christian coaching, a brand-new or seasoned coach, this powerful resource will deepen your learning, skill, and effectiveness.