Listen on Apple Podcasts | Download Podcast
Are you coaching leaders, pastors, and ministry leaders? Then you don't want to miss this episode with Charles Hooper. As Director of Life on Life Ministries with Perimeter Church in Atlanta, Charles trains pastors and ministry leaders worldwide, and as a Leadership Coach in private practice he coaches leaders who are experiencing too much stress in the red zone.
You'll enjoy:
Learning tips and techniques that will make your leaders come alive.
Knowing the difference between hiring a good leader and developing a good leader.
Understanding how to speak life into leaders who say, "I'm too busy."
About Charles Hooper
Charles Hooper, M.Div., PCC is the President and Founder of Hooper Leadership Coaching LLC. He has a passion and proven track record for coaching leaders according to their unique design so they can maximize their character, calling and competency.
Throughout his career, Charles has held several senior level and executive leadership roles in the nonprofit sector. He understands the unique desires, challenges and needs of C-Level Christian leaders. He attended Samford University and studied Human Relations.
After working at Blue Cross/Blue Shield and Campus Outreach, he completed a Masters of Divinity from Beeson Divinity School. He is an ordained pastor in the Presbyterian Church in America and loves being a "pastor-coach to leaders."
Charles is also the Director of Life on Life Ministries at Perimeter Church in Atlanta. He trains and coaches senior pastors so they can "ignite a movement of life on life missional discipleship in churches worldwide". He has had the privilege of equipping and coaching leaders from Kenya, China, Brazil, Poland, Australia, South Africa, Mexico, Thailand, Guatemala, England, Kazakhstan, Turkey and United States.
Charles has authored three group coaching workbooks: Foundations for Life, The Ignition Guide, and The Life on Life Guide.
He is happily married to Jill and has six sons. They live in Johns Creek, Georgia. For more information visit his website at www.HooperCoaching.com.
Download his free ebook "Intentional Leader: 7 Stepping Stones for Fulfilling Your Calling" here: www.HooperCoaching.com.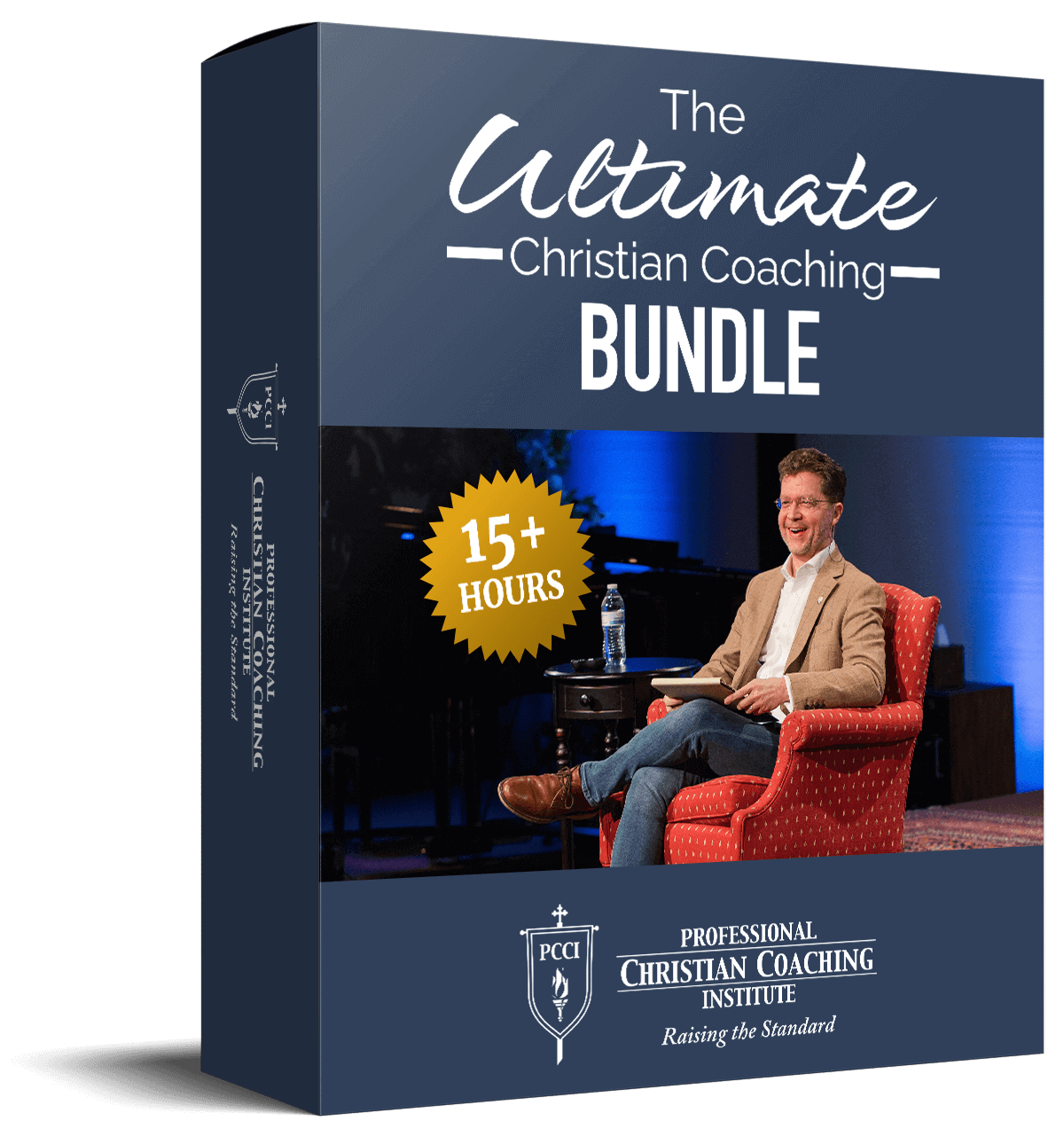 Learn from the BEST Christian Coaches!
Whether you're exploring Christian coaching, a brand-new or seasoned coach, this powerful resource will deepen your learning, skill, and effectiveness.