Listen on Apple Podcasts | Download Podcast
If you're tired of reinventing the entrepreneurial wheel, this podcast has the formula you need. Listen in as Michael Gerber unpacks the intricacies of a successful small business mindset.
You'll uncover:
Why it's critical for anyone looking at income generation over the next 20 years to have a shift in mindset
What's so important about entrepreneurial development
How being an entrepreneur, manager and technician is crucial to security in business
Who's really in charge when you adopt a position of greater control, autonomy and self-direction
About Michael Gerber
Michael E. Gerber is a true legend of entrepreneurship. Inc. Magazine
 calls him "the World's #1 Small Business Guru" — the entrepreneurial and small business thought leader who has impacted the lives of millions of individuals and hundreds of thousands of companies worldwide for over 40 years.
Michael E. Gerber is the author of the mega-bestseller "The E-Myth Revisited" and five other E-Myth books concerning small business and entrepreneurship. Additionally, Mr. Gerber has written 14 industry-specific E-Myth Vertical books co-authored by industry experts. These books are written for: Attorneys, Accountants, Optometrists, Chiropractors, Landscape Contractors, Financial Advisors, Architects, Real Estate Brokerages, Insurance Stores, Dentists, Nutritionists, Bookkeepers, Veterinarians, Real Estate Investors and soon to be HVAC Contractors.
Today, Michael is on a new mission, to bring economic development strengths and capabilities to millions of people around the world by awakening the new entrepreneur within them. His one-of-a-kind entrepreneurial incubator called The Dreaming Room: Design, Build, Launch & Grow™, is now being led throughout the United States, Canada, the United Kingdom, Japan, Australia and New Zealand. This program will soon be sponsored by cities throughout the United States, and soon in cities throughout the world.
Based on his intimate, in-depth experiences with entrepreneurs in his Dreaming Room™ events, along with the tens of thousands of clients his company has coached and mentored over the past 40 years, Michael E. Gerber has authored his revolutionary new book on entrepreneurship and The Dreaming Room™ called: "Awakening the Entrepreneur Within: How Ordinary People Can Create Extraordinary Companies."
Mr. Gerber believes that awakened entrepreneurs seek a path that has, at its core, a higher, more inspiring meaning than just making money, selling a product, or seizing market share. According to Mr. Gerber, a new entrepreneur is a trailblazer seeking to transform lives in all areas – from designing a small business, building it, launching it and growing it.
As a result of a participant's experience in The Dreaming Room: Design, Build, Launch & Grow™ the evolving entrepreneurs within will discover the means to create a new company, or transform an old one, while going on to work ON his or her business and life, rather than just IN it — unfailingly reflecting his or her transformational resolve into the actions needed for a company to flourish.
Michael and his wife, Luz Delia, live in Carlsbad, California.
You can learn more about Michael Gerber at michaelegerbercompanies.com.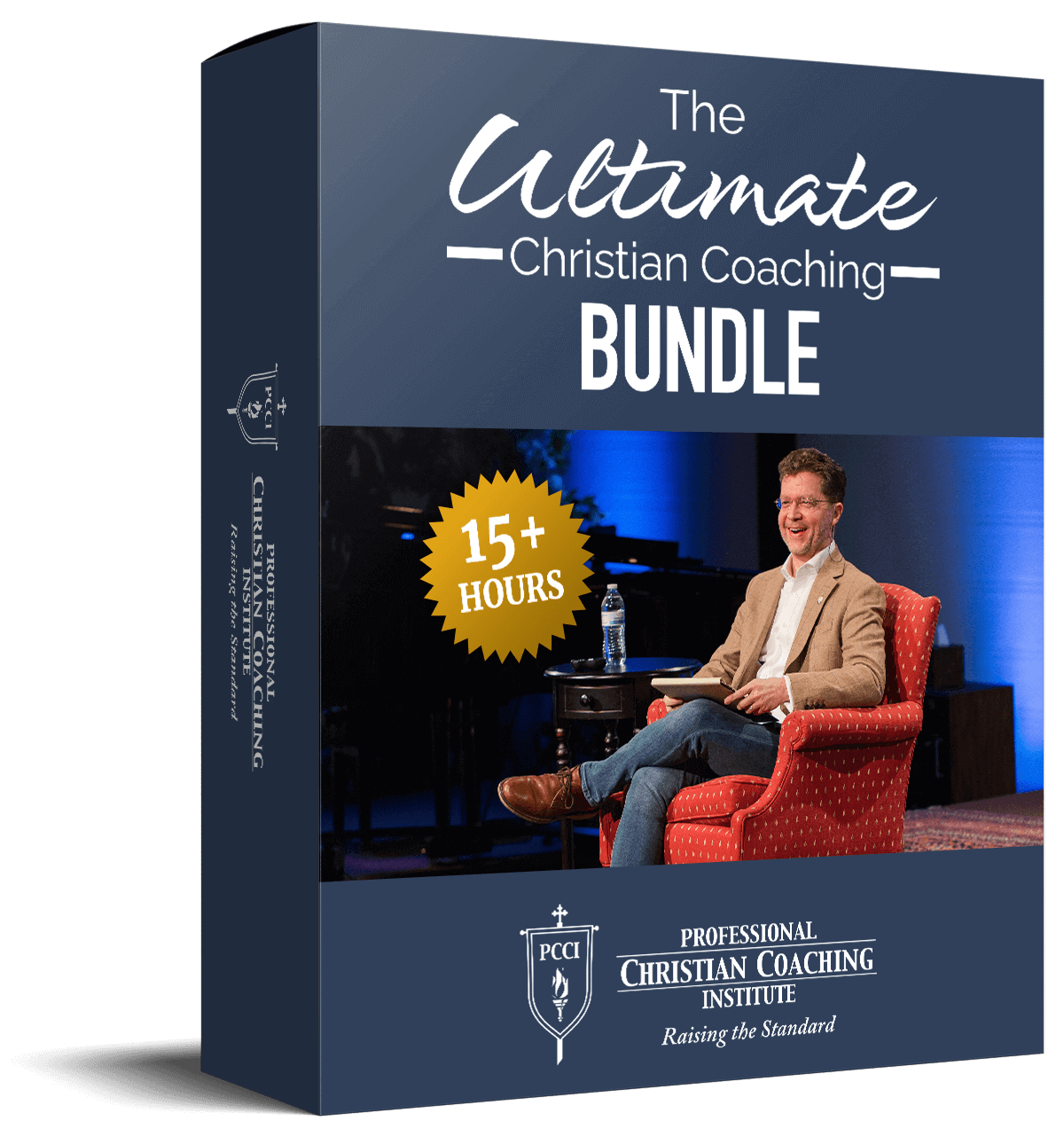 Learn from the BEST Christian Coaches!
Whether you're exploring Christian coaching, a brand-new or seasoned coach, this powerful resource will deepen your learning, skill, and effectiveness.