Listen on Apple Podcasts | Download Podcast
How do I make the leap of faith from my stable full-time work to pursue God's call to be a life coach? Today, Chris and Kim discuss that important topic with Steve Cromer, a pastor turned coach.
If you sense coaching may be a good fit for you, but doubts keep you from taking a faith-step forward, this is the episode you don't want to miss!
You'll be inspired by:
Steve's transparent journey, walking in obedience to answer the call.
How Steve left stable, full-time work and then drew in six figures as a life coach.
Steve's strategies for building a life coaching business, when earthly odds weren't in his favor.
The growing pains and rewarding processes of moving from where you are right now to where God wants you to be!
About Steve Cromer
After 30 years of serving as a pastor of Southern Baptist Churches in NC, VA and SC, Steve now serves the Lord as a Leadership and Life Coach, helping to reawaken energy, clarity and joy in those who lead at work, in the home, and in social settings.
Steve coaches leaders and teams from across a broad spectrum of industries. With his background in both family systems theory and brain-based coaching, his specialty is helping those who lead to learn to navigate the emotional processes at play in every human system. This increases the leader's influence, while decreasing anxiety, stress and burnout.
A sought-after motivational speaker and workshop leader, Steve has spoken to multiple regional events for a Fortune 500 company, the SC Women's Lawyer Association, and has led workshops for NC state government officials, medical centers and church organizations.
Credentialed by the International Coach Federation (ACC), Steve is a Certified Executive and Leadership Development Coach, a Certified Brain-Based Success Coach, and a Professional Life Coach (all by ICF aligned schools). He is an Authorized Partner of Everything DiSC©, and an Authorized Partner of Five Behaviors of a Cohesive Team, using these tools to increase awareness, skills, influence and cooperation among leaders and teams.
Steve is married to the former Geneva Richardson, and together they have four sons, three daughters-in-law and three grandchildren. Having lived throughout the southeast, he currently resides in Myrtle Beach, SC.
You can reach Steve at [email protected] or 843-602-923.
Get Steve's free eBook: "Don't Just Swing Harder, Change Your Stance!: Three Strategies to Lower Anxiety While Raising Your Leadership" at http://www.SteveCromerCoaching.com.
[divider_line type="divider_line" line_type="solid"]
Interested in leaving an iTunes review? Click here for a guide on how to leave a review on iTunes.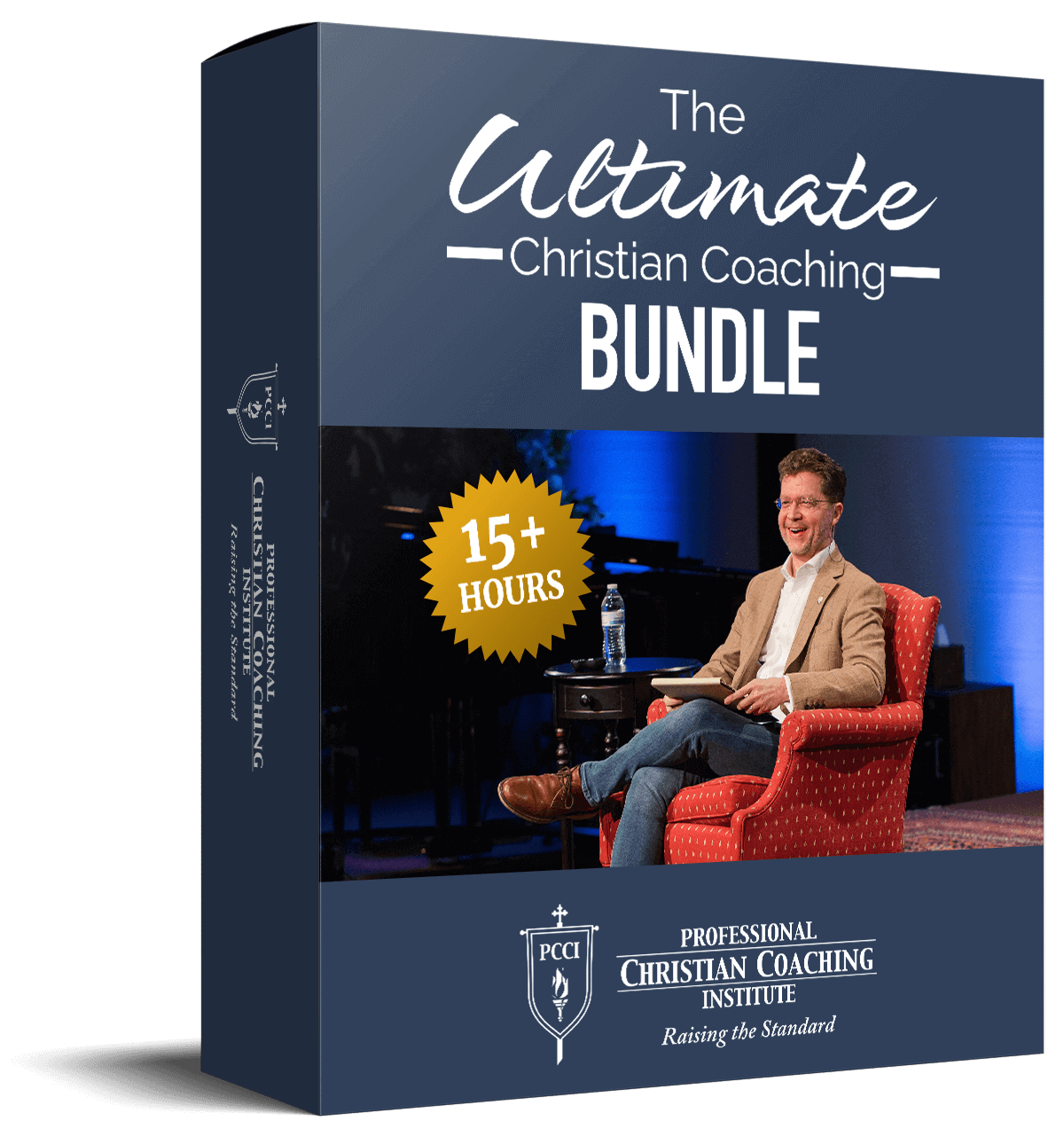 Learn from the BEST Christian Coaches!
Whether you're exploring Christian coaching, a brand-new or seasoned coach, this powerful resource will deepen your learning, skill, and effectiveness.