Listen on Apple Podcasts | Download Podcast
Listen in on a professional grade, Master-full coaching session; then take away Chris and Kim's tips for integrating the techniques into your own practice. Since coaching is caught as well as taught, you'll be able to fill your net with valuable skills, sure to serve your clients well.
In this episode, you'll learn how to:
Manage the coaching process, not the agenda, so you don't lead the client.
Narrow the focus so the client can effectively maintain the agenda.
Stay in coaching mode and out of consulting mode, to achieve confident results.
Pick up on the client's language so that he or she may process new perspectives.
About Michael Pfau
My Mission
My mission is to coach individuals for intentional, authentic living. This mission is accomplished through workshops, speaking, writing and coaching.
My Experience and Education
For over twenty years I have trained leaders and have helped people grow. My experience includes working with a large financial corporation, a top five international law firm and as the Assistant Pastor of a church. I am a graduate from the Institute for Life Coach Training and a faculty member of the Professional Christian Coaching Institute. I also have earned a Master's degree in Education, the Professional Certified Coach (ICF) designation and Professional Certified Christian Coach designation. My experience also includes over 120 hours of coach specific training and over 800 hours of coaching clients.
Because of my diverse background I am able to help clients effectively address all aspects of life.
You can learn more about Michael at http://crosswayslifecoaching.com and reach him at [email protected].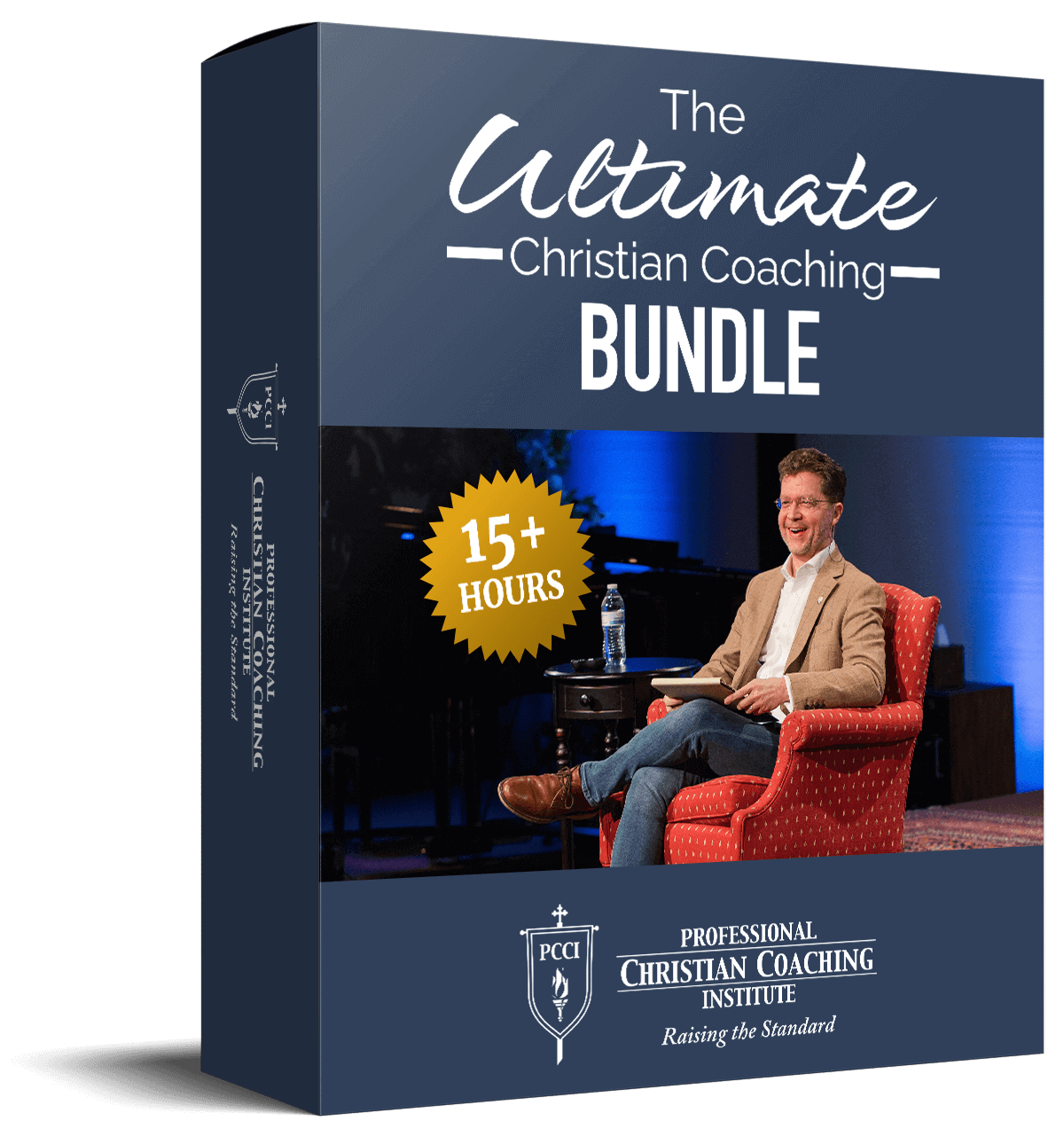 Learn from the BEST Christian Coaches!
Whether you're exploring Christian coaching, a brand-new or seasoned coach, this powerful resource will deepen your learning, skill, and effectiveness.