In his best-selling book, Drive: The Surprising Truth About What Motivates Us, author Daniel Pink borrows a page from Mark Twain in explaining the power of mindset around work and play. 
We all recall how Tom Sawyer hoodwinked his friends into whitewashing Aunt Polly's fence by convincing them it was a privilege, not an obligation. Tom's sly mindset shift resulted in others actually paying for the privilege of completing his chore.
At one level, this is simple manipulation; but on a higher plane, Mark Twain tapped into a core drive in all human beings — the intrinsic motivation we feel when presented with opportunities to work without duress.
We truly enjoy giving of ourselves and working hard when we can do so freely.

Internal motivation is more powerful and enduring than external motivation. The joy we derive from creating, achieving, contributing, and mastering motivates us far more than any external rewards or punishments.
Rachel and I have conducted a delightful experiment in this for the last five years with one of the most demanding chores of farm life — putting up hay for the winter. It's nearly impossible to find young men willing to do that backbreaking labor in the blistering July heat. At least it's impossible when using the external motivator of money…
An Internal Motivator Can Turn Our Work into Play
Enter the mindset shift of a powerful internal motivator.
Our teenagers put the word out that it's again time for our annual haying party. More than 25 girls playfully compete with each other making homemade pies and sweeties, and just as many guys bring their muscles to try to beat last year's record of clearing the fields. Rachel and I simply supply the drinks and burgers on the grill.
Our biggest challenge has been rotating the hay wagons back to the fields quickly enough to get the next load! They consistently fill the stables and barn in less than two hours — a task that used to take all day and into the night.

And after hosing off and chowing down, it's Ultimate Frisbee®, volleyball, Capture the Flag, a bonfire, guitars and singing, and laughing until midnight.
All this fun while working challenges us, as small business owners, to re-examine our motivation behind growing our coaching businesses.
Most of us entered this field with the thrilling motivation of making our livings from home using the gifts God has given us in serving people. That internal joy of running our own coaching businesses can make all the work seem like play.
An External Motivator Can Turn Our Play into Work
Once we become established, however, it's easy to shift our mindset from the internal joy of serving to the external goal of simply increasing our income. A mindset that focuses too much on the external motivator of money can create a reversal of the Tom Sawyer effect — it can turn our play into work.    
We need to make a living, to be sure. And coaching provides a way to make an income greater than most people ever generate in their lives. But don't allow your mindset to cause you to forfeit the joy of your work.
Like Adam and Eve working the Garden before the Fall, our highest calling and greatest joy are found in working for God. Allow the internal motivation of serving others in His love to change all your hard work into play. 
"Then I realized that it is good and proper for a man to eat and drink, and to find satisfaction in his toilsome labor under the sun during the few days of life God has given him — for this is his lot. Moreover, when God gives any man wealth and possessions, and enables him to enjoy them, to accept his lot and be happy in his work — this is a gift of God. He seldom reflects on the days of his life, because God keeps him occupied with gladness of heart." ~ Ecclesiastes 5:18-20 NIV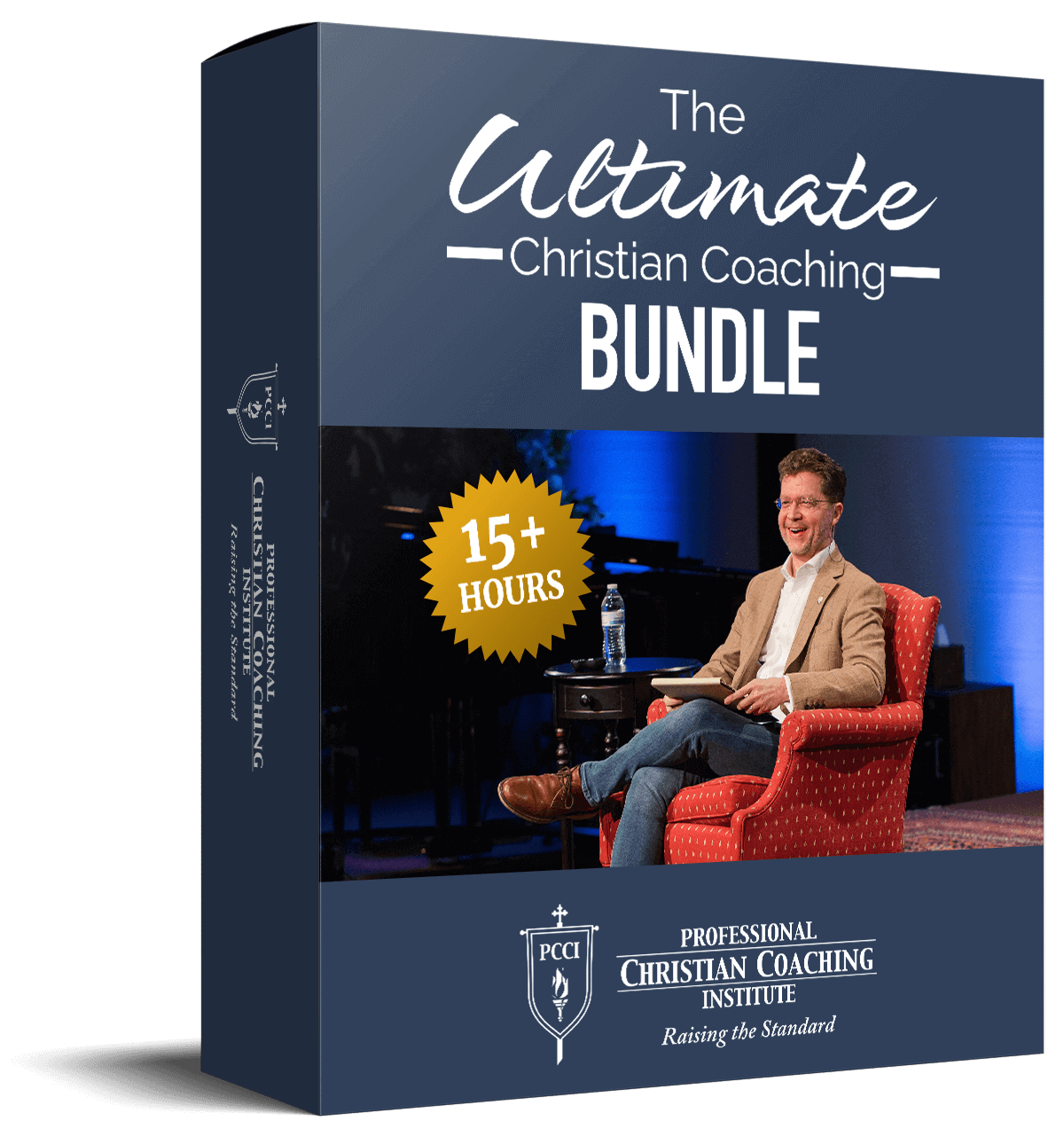 Learn from the BEST Christian Coaches!
Whether you're exploring Christian coaching, a brand-new or seasoned coach, this powerful resource will deepen your learning, skill, and effectiveness.