Building a website, getting on Facebook, tweeting three times a day, search engine optimization, article marketing, highlighting keywords… with all the marketing techniques available, it's no wonder you feel overwhelmed.
Much like a parent who is busy buying every toy available for his child that he forgets to spend time with him, a conscientious coach could easily do all of the above and still not have a single client.
The simple key to marketing is more than just knowing what to do; it's remembering why you do it.
"Know, Like, and Trust" is a common phrase in the marketing community, but what does it really mean to you as you grow your coaching business?
Know, Like, and Trust
Know – For someone to want to coach with you, they have to get to know you and be comfortable with you and the way you do things.
Like – They also have to "hit it off" with you. There must be something that resonates with them, makes them comfortable with you. It can be your speech patterns, or your smile, or your directness, or your transparency – any number of things. It can even be the fact that you own a dog.
Trust – They must be able to trust your integrity and feel safe.
The "Why" of Marketing
Drive-by marketing, shooting off a quick "Hey, you should coach with me" email, and then moving on to your next victim (I mean, prospect) is no more effective than asking someone to marry you on your first date.
Just like any relationship, the journey of knowing, liking, and trusting doesn't happen instantly with one exposure. It takes time, and it is a process.
Of course, you want to use effective marketing strategies such as getting on Facebook or starting a blog, but as you do, remember why you are there.
You are building a relationship, and relationships take time.
Marketing Strategies for Relationship Building
Let's look at the impact of some of the activities that you do.
Public Speaking is a great way to get your message out. You have instant credibility because you are, obviously, the expert. All the people in your audience get a good opportunity to know you and feel connected with you. But even with that, they have only met you once.
Thus, your primary goal at every speaking engagement isn't to grab a quick client, but to offer a means for them to continue the relationship. The easiest way to do that is to invite them to join your newsletter list.
Newsletters put the marketing ball in your court. Your prospects have given you permission to keep in touch with them. Now each week or each month, you can continue to let them get to know, like, and trust you by adding consistent value to their lives.
Your website, blog, and social media presence also magnify your opportunity to build on a growing relationship. As you share not only your expertise, but your heart and your passion, a deep connection starts to form.
Because there is nothing like really seeing and hearing someone, audio and video are also great ways to further the relationships you are beginning to build.
Focus on the Relationship
You can save yourself a lot of time and energy by remembering that any marketing technique done in isolation will rarely bear fruit.
Instead, like a love-sick teen campaigning to win his girl, set your marketing up as a series of steps with each one bringing your prospects closer to coaching with you.
What will you do this week to begin to build the Know, Like, and Trust factor into your marketing?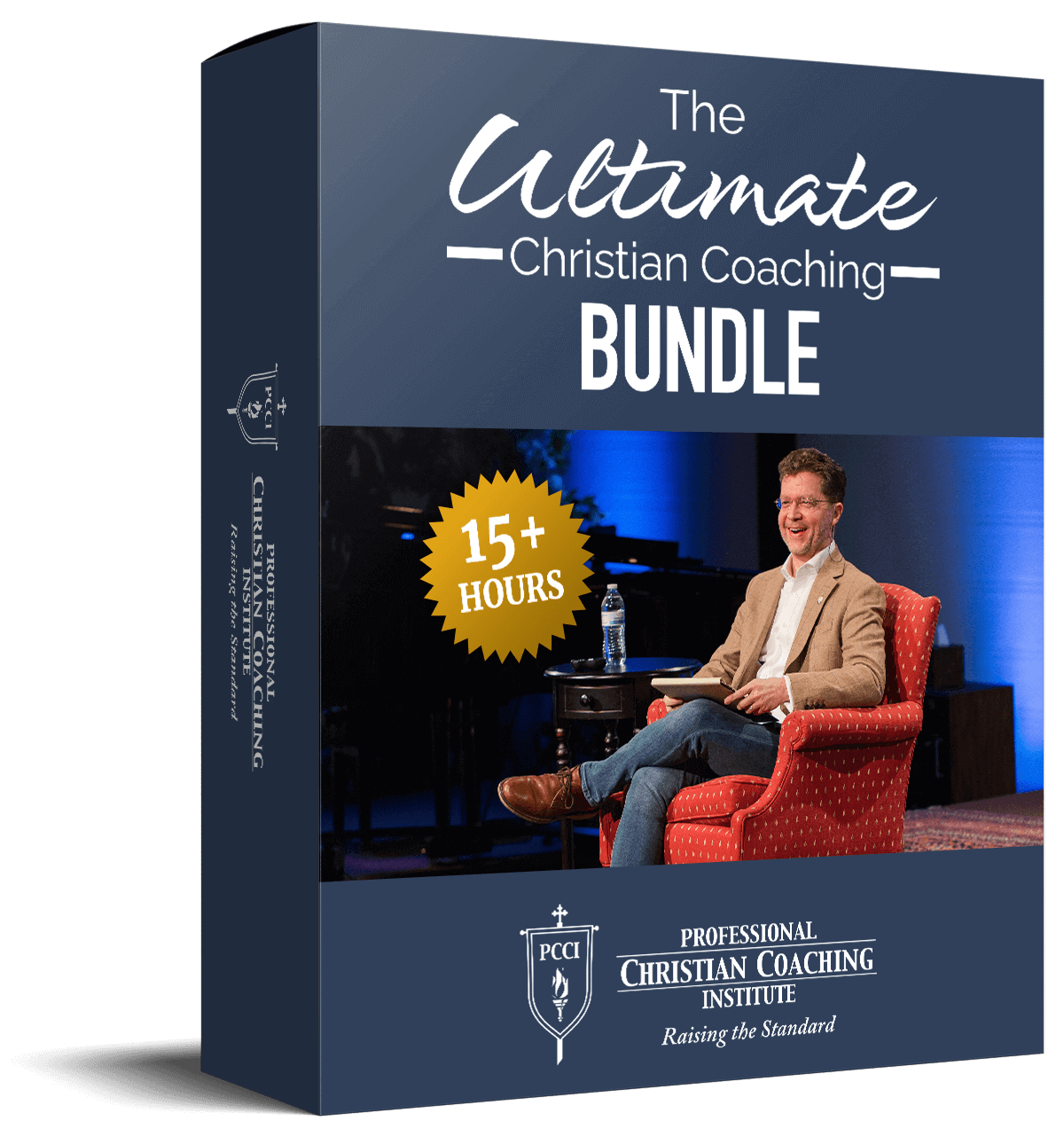 Learn from the BEST Christian Coaches!
Whether you're exploring Christian coaching, a brand-new or seasoned coach, this powerful resource will deepen your learning, skill, and effectiveness.