Life coaching is all the rage. But what exactly is life coaching?
Although there remains some disagreement about what does and does not constitute life coaching, let's use the International Coach Federation's (ICF) definition of coaching as a starting point.
ICF defines coaching as:
Partnering with clients in a thought-provoking and creative process that inspires them to maximize their personal and professional potential, which is particularly important in today's uncertain and complex environment.

Coaches honor the client as the expert in his or her life and work and believe every client is creative, resourceful, and whole. Standing on this foundation, the coach's responsibility is to:

Discover, clarify, and align with what the client wants to achieve
Encourage client self-discovery
Elicit client-generated solutions and strategies
Hold the client responsible and accountable

This process helps clients dramatically improve their outlook on work and life, while improving their leadership skills and unlocking their potential.
Coaching is a Partnership
Typically, professional coaching is an ongoing partnership that helps clients deepen their learning, improve their performance, and enhance their quality of life. More than a brief period of consultation or counsel, coaching typically takes place over a period of several months to years.
In each meeting, the client chooses the focus of the conversation, while the coach listens and contributes observations and questions. This interaction creates clarity for the client and moves him or her to act. Coaching concentrates on where clients are today and what they are willing to do to get where they want to be tomorrow.
Rather than an expert-to-novice relationship, such as doctor-to-patient, teacher-to-disciple, mentor-to-apprentice, or therapist-to-client, the coach and client work together in partnership.  The coach is not "the expert." This is one of the key distinctions between coaching and counseling or consulting.
Individuals hire counselors and consultants because of their expert knowledge and desired end goals — improved mental and relational health or improved business performance. In contrast, people hire coaches to move into their future.
Coaching is Distinct from Counseling and Consulting
Part of what makes coaching distinct from counseling and consulting is its focus on both the personal and professional components of a person's life, whereas counseling deals primarily with the personal and consulting primarily with the professional. Coaching is extremely flexible, allowing clients to move back and forth within the various roles they play and dreams they have to pursue a more integrated and holistic lifestyle of balance between worship, work, and play.
Coaches look for areas in which their clients are living out of alignment with their most deeply held values and vision, and help them increasingly center their lives around these.[i]
In the rapid change and often frenetic pace of the 21st century, coaching offers a new tool to help us center our lives around the things that matter most.  Distinctly Christian coaches are needed to ensure that the Church remains centered on Christ and His specific calling on each of our lives.
To learn more about life coaching, visit the Professional Christian Coaching Institute and ICF websites.
---
[i]
Laura Whitworth, Henry Kimsey-House and Phil Sandahl,
Co-Active Coaching: New Skills for Coaching People Toward Success in Work and Life
(Palo Alto, CA: Davies-Black Publishing, 1998), 3-28.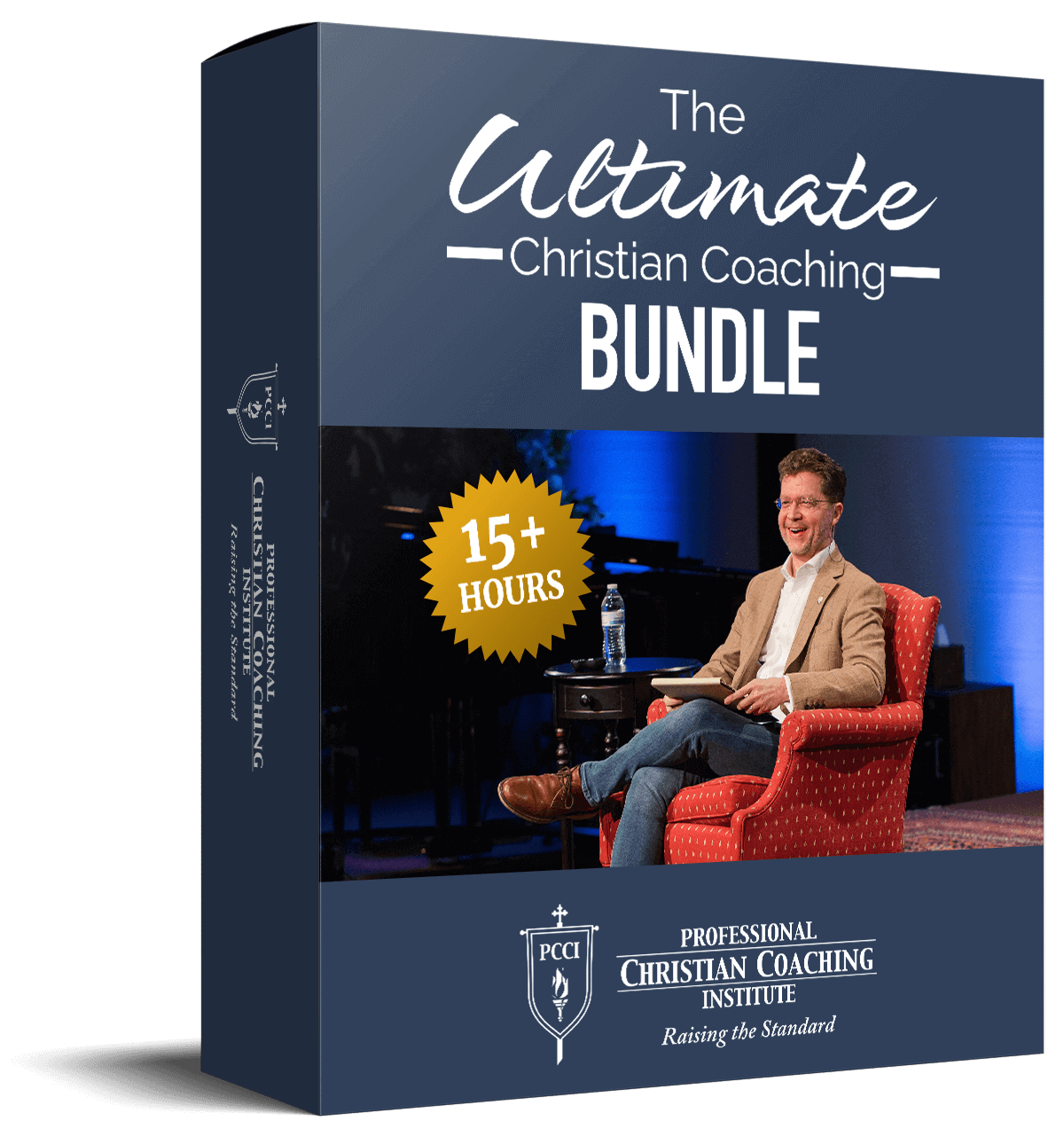 Learn from the BEST Christian Coaches!
Whether you're exploring Christian coaching, a brand-new or seasoned coach, this powerful resource will deepen your learning, skill, and effectiveness.