Mastering the International Coach Federation's (ICF) core competencies is critical for coaches, enabling them to maximize the client's personal and professional potential while ensuring the standard for professional-grade coaching remains high. Key to your success is assimilating core competency 11, Managing Progress and Accountability.
ICF defines Managing Progress and Accountability as the "ability to hold attention on what is important for the client, and to leave responsibility with the client to take action." In other words, staying focused on what is important to the client and holding him or her accountable.
As I work with coaches, I've noticed a pattern. Because Managing Progress and Accountability is the last core competency listed, it is often one of the last addressed between coach and client.
Let's turn that approach on its backside by considering for a moment how you could integrate this core competency into your first coaching conversation. What would you ask and why would you ask it?
How to Manage Progress and Accountability
When the client determines the desired outcome from the coaching relationship during the first call, the coach can introduce the concept of Management Progress and Accountability by asking such questions as:
What will help you keep going when you feel stuck?

What do you need from me if you get discouraged?

How important is it for you to achieve this goal?

What is your reason for the timeline?

How do you typically celebrate major successes?
For the accountability piece, probably the single most important question a coach can ask is this — how do you want me to respond if you are not meeting your objectives? Don't wait until you've worked with a client for six months before managing progress and accountability. Starting at the outset will give you and your client a strong start and maybe even lengthen the client's stay in coaching because the results are tangible.
And that's a win for you both.
What next steps do you need to take to manage progress and accountability?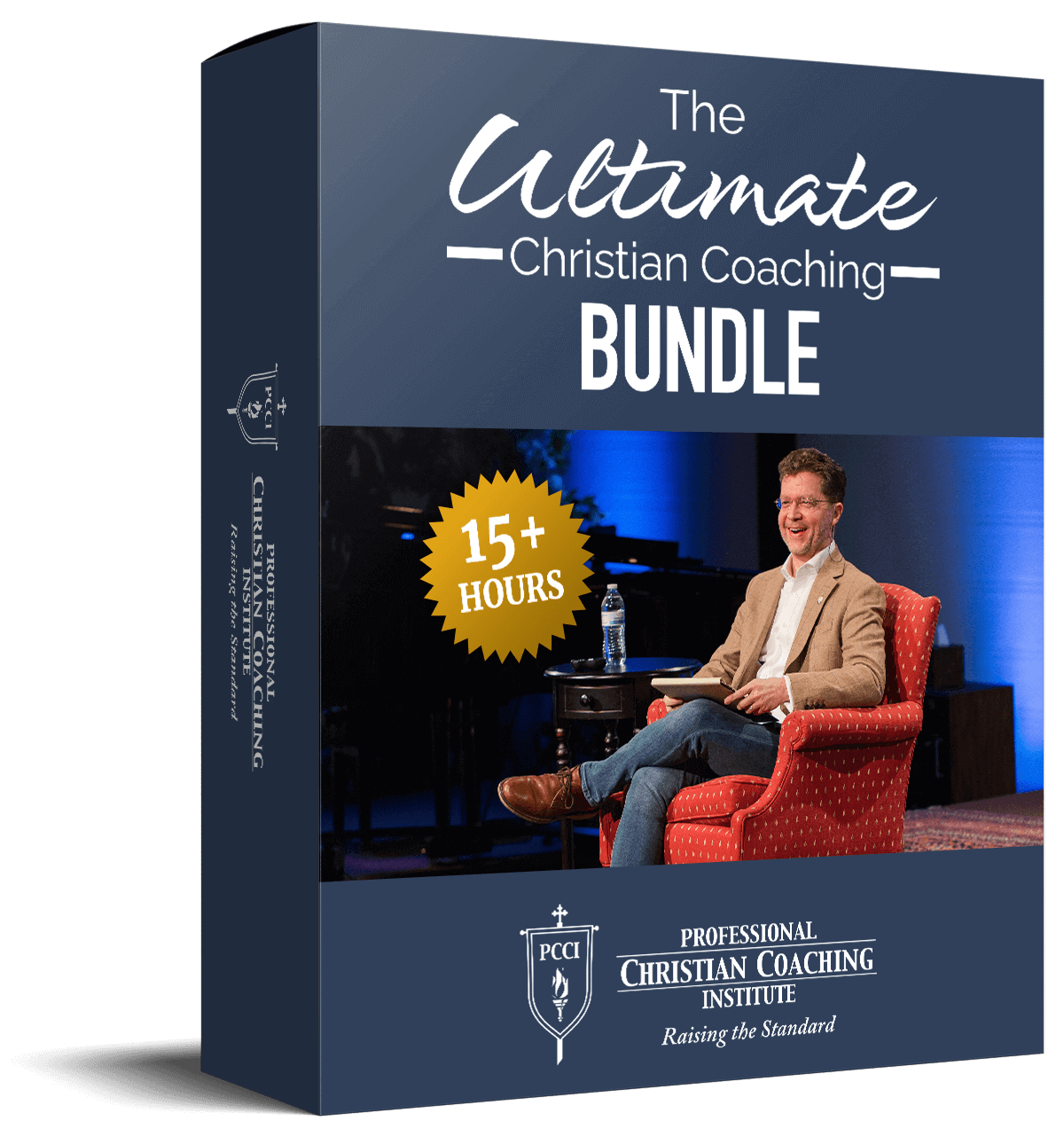 Learn from the BEST Christian Coaches!
Whether you're exploring Christian coaching, a brand-new or seasoned coach, this powerful resource will deepen your learning, skill, and effectiveness.