People everywhere are discovering the benefits of life coaching. Enhanced relationships, increased confidence, improved work performance, and greater life satisfaction are just a few of the many benefits coaching offers.
Most people, interested in maximizing their professional and personal potential and influence, are candidates for life coaching. Individuals hire a life coach to help them define and achieve their goals across all areas of their lives.
Candidates for Life Coaching
The individuals below, all facing change and challenge in their professional or personal lives, are good candidates for life coaching.
A professional laid off from his job because of downsizing
A pastor dealing with a church split
A man or woman struggling with a cancer or life-changing diagnosis
An entrepreneur launching a home-based business
An individual going through a divorce and seeking to rebuild his or her life
A retiree re-imagining the second half of life
And more
Life Coaching Goals
Life coaches often focus on five primary goals with their clients:
Clarifying vision
Identifying values that support that vision
Identifying the resources that clients can activate to pursue that vision
Breaking the vision down into manageable goals, and
Holding the vision for the client while encouraging them toward it
Persons seeking a life coach typically come with one or more issues to address, such as:
Enhancing and strengthening relationships
Clarifying their vision and passion
Finding balance and simplicity
Deepening their spiritual walk with God
Improving time management
Navigating life transitions
Getting unstuck in some area of struggle
Closing the gap between where they are and where they want to be
As Paul noted, we so often do the things we don't want to do and fall short in doing the things that we want to do (Rom 7:15). In other words, we all have gaps that, as part of our walk with Christ, can be closed with the help of a coach.
To learn more about life coaching or to find a coach to meet your needs, contact the Professional Christian Coaching Institute.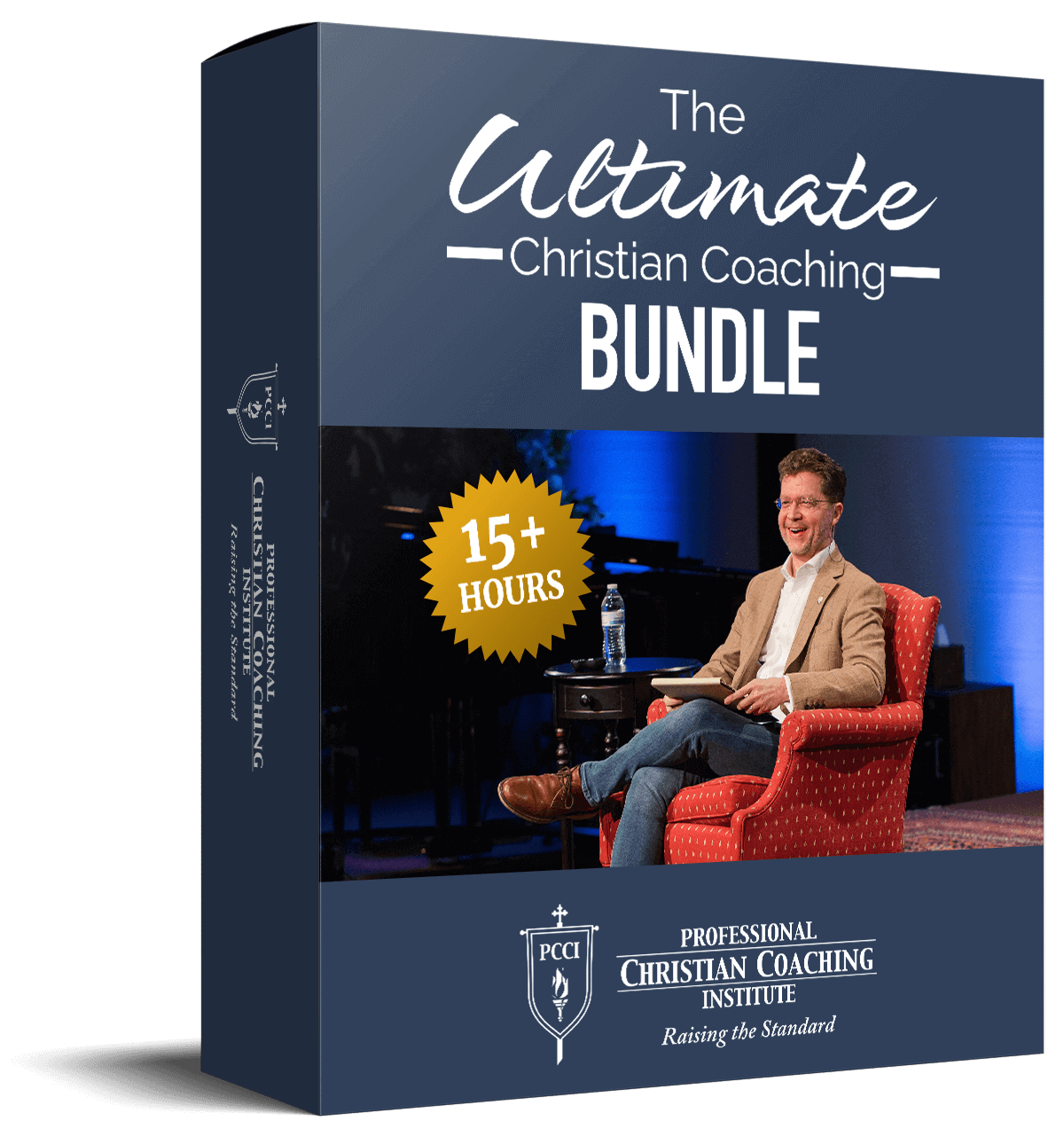 Learn from the BEST Christian Coaches!
Whether you're exploring Christian coaching, a brand-new or seasoned coach, this powerful resource will deepen your learning, skill, and effectiveness.