The first time I observed a coaching session, it felt like peeking into someone's bedroom. It seemed private and intimate, not my business. At the same time, it felt exhilarating to observe this person's discovery and watch the insight unfold. Part of me wanted to look away, part wanted to look further; it was both sacred and beautiful.
When I enrolled at Professional Christian Coaching Institute (PCCI), I didn't really know what coaching was. If I had to describe what coaches did, I would have said they talked with people and helped them grow. I had yet to experience a coaching session. So when we students had to observe a real, live coaching session, I didn't know what to expect.
What happens in a coaching session? You may be wondering, too.
Answering that question depends on the type of coaching it is. There are all kinds of coaches these days, from folks with no training calling themselves coaches, to leaders using a coach approach in their work, to coaches certified by organizations like PCCI or Gallup or the International Coach Federation (ICF). Coaches come in different forms, so just because two people are coaches doesn't mean they go about it the same way.
I use the ICF way, which defines coaching as "partnering with clients in a thought-provoking and creative process that inspires them to maximize their personal and professional potential."
Regardless of the reason for coaching, during the session there is a:
Partnership between the client and coach
Deliberate process that provokes thought and creativity
Release of inspiration and insight
Goal of maximizing the client's potential
Coaching Agreement
The session begins by establishing the coaching agreement between the coach and client. The coach asks something like, "What would you like to walk away with from today's session?" After asking this more than 100 times, I still get butterflies in my stomach. Hope and curiosity are ready to romp when we consider what the client wants to get from the session. After the client verifies the coaching agreement, it's off to the races.
Powerful Questions
The coach asks powerful, open questions to stimulate thoughts and insights while paying attention to the client. The coach helps the client to listen to himself and watches for the deeper story: "When you talked about that, your energy really spiked." or "You seem to be describing regret." Generally, the session will cover any of four areas: the current situation, future vision, obstacles, and action steps.
Action Steps
From powerful questions come new perspectives, unexplored possibilities, and unhinged insights that lead to action steps. Once insight is exposed, next steps start to reveal themselves. Together the coach and client consider what the client will do after the session—research skill-building opportunities, have the difficult conversation, or dream about legacy, for example. The real work of coaching happens in-between sessions when the client acts upon the magnificent discoveries unearthed during the session.
Accountability and Support
To support these important action steps, the coach asks, "When will you do that?" and "What kind of support do you need?" Having a plan for accountability and support increases the likelihood the client will follow through. Once the client agrees to the plan, the coach may close the session by asking about key takeaways. This leaves the client feeling hopeful, accomplished, and resolved.
In brief this is what happens during a coaching session. It's always beautiful to be part of someone's becoming…and a bit sacred as well.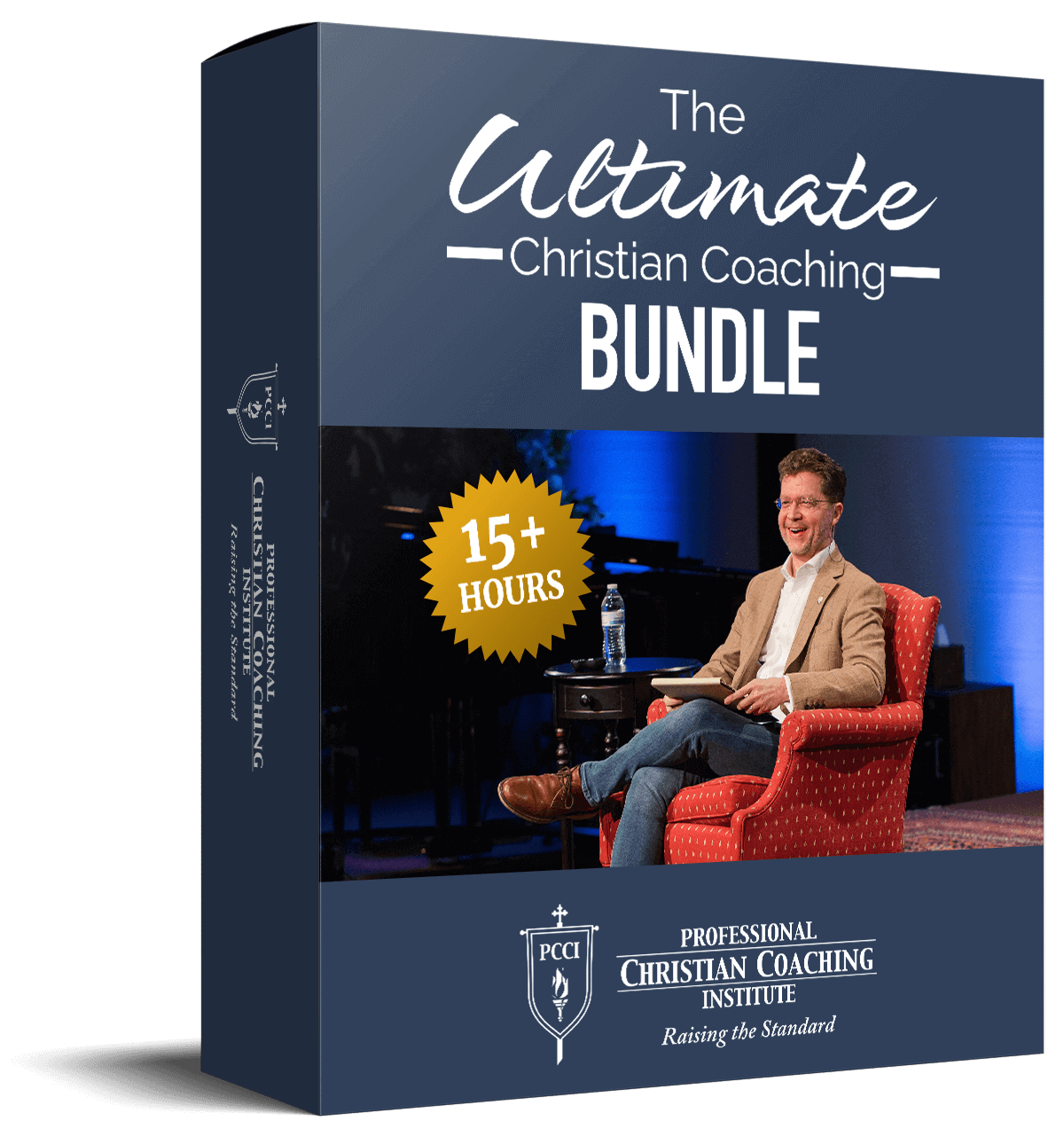 Learn from the BEST Christian Coaches!
Whether you're exploring Christian coaching, a brand-new or seasoned coach, this powerful resource will deepen your learning, skill, and effectiveness.