We all know that a key to smart investing is diversifying your portfolio—"Don't put all your eggs in one basket." Similarly, a key to smart business is diversifying your revenue by developing multiple streams of income. And one of the best ways to expand your coaching income is to offer group coaching and classes.
Whether conducted face-to-face or by cloud video conferencing or tele-bridge, group coaching and classes can help you reach more people in less time while increasing your hourly rate at the same time.
According to Jennifer J. Britton, author of Effective Group Coaching, group coaching is distinct from other group programs and processes:
Group coaches distinguish themselves from other group facilitators with their strong focus on having the client identify and take action on their goals. A key priority for group coaches is to hold the space for clients to be accountable for taking steps in achieving their goals and integrating their learning to their 'real life' and work.
Dynamics occur in group settings that are impossible to replicate in one-on-one coaching sessions, allowing participants to harness the collective wisdom of the group.
For example, my wife Rachel has coached young mothers in tele-groups who could not otherwise afford her full fee. They gained the added experiential knowledge of the group and learned they are not the only ones struggling with parenthood.
I have used time-limited and open-ended coaching groups for years.  Some of my clients augment their individual work with a group, or transition to a group coaching as they wrap up their private goals.
Some coaches and clients prefer a hybrid model of group coaching, augmenting the group session with the added option of one-on-one sessions to reinforce the learning and address individual client needs.
To learn more about group coaching, sign up for the Professional Christian Coaching Institute's Group Coaching class, which runs April 10 — June 19, 2014, from 2 – 3 PM ET.
We hope to see you there!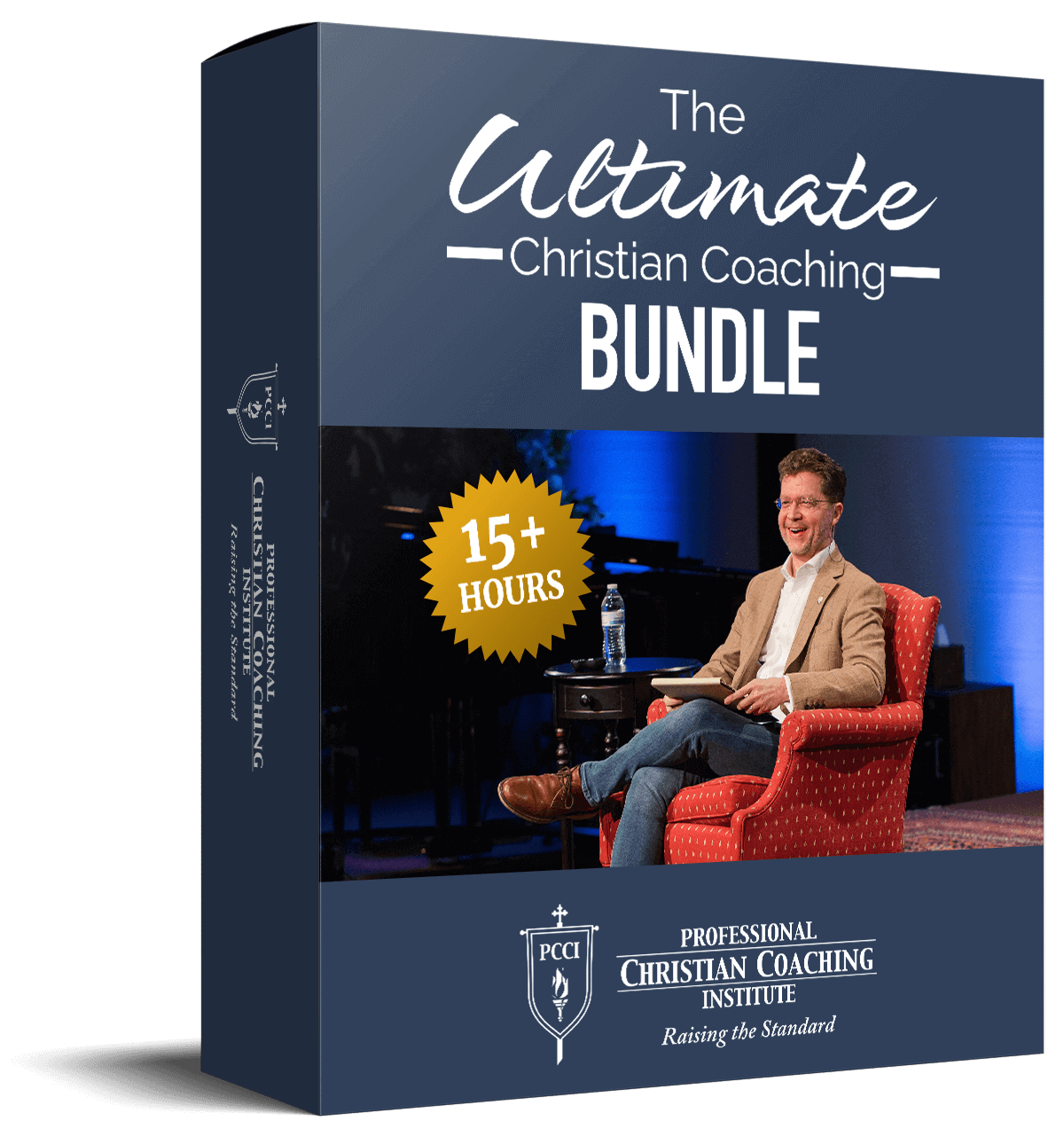 Learn from the BEST Christian Coaches!
Whether you're exploring Christian coaching, a brand-new or seasoned coach, this powerful resource will deepen your learning, skill, and effectiveness.