Year after year, I hung my head in shame. While all the other Girl Scouts earned their cookie-selling badges with ease, I could barely get my Mom to buy a single box. Selling was just not my thing.
So, imagine my dismay the day I discovered that to get coaching clients I was supposed to sell people on the idea of working with me. It was not a happy day. Or month. Or year. Yet the guru's droned on, sell, sell, sell was the only way to succeed.
So, I did what any self-respecting, sales-averse coach would do. A few years into it, I quit.
Thankfully, I didn't quit coaching or my business building. But I did quit selling.
I decided to serve instead.
Serving is Easy
I love serving, and I'm good at it.
I shared what I'd learned. Encouraged others. Wrote helpful blog posts and gave speeches without charge.
I changed my mantra from sell, sell, sell to serve, serve, serve. And a funny thing happened. Clients started to come to me.
Like the blue-aproned lady giving out food samples at Sam's, people taste-tested my wares. I handed out knowledge, wisdom, and insight through social media, blogging, webinars and more. And the more I gave, the more clients I got.
Serving Works
After you've discovered your sweet spot and implemented strategies and systems for success, now it's time to do what you were born to do—serve. Specifically, you'll serve two primary groups of people—fans and clients.
Serve Your Fans
Serving your growing community of fans is fairly easy. But let's first define who your fans are. They are simply the people who have come to know, like and trust you as they've read your newsletter and interacted with you on your blog or through social media.
To keep your fans happy, just continue to share great content. You might write a weekly blog post, show a video, interact in private groups, give free webinars or more. The choice is up to you.
Generously sharing what God has taught you through serving is fun. And it's magnetic. Instead of using your marketing strategies to hunt for potential clients, they'll start flocking to you.
By staying focused on your niche's core passion and adding value to their lives, your relationship with them will grow, and a predictable percentage will start coaching with you.
Serve Your Clients
The second group of people you get to serve are your clients.
As you know, clients come into coaching because they want different results in their lives. In this step of business building, your job is to continue growing your coaching skills. You want your clients to be so blown away by the changes in their lives that they can't wait to refer their co-workers and friends.
When Your Business Matures
This second five years of being in business will be very different from the first five. News of who you are and how you serve will have reached a critical mass and begin to spread on its own.
Happy clients will refer others, and you'll be in high demand. Business fluctuations will level out. You can raise your fees, take more vacations, market less and coach more.
This is what you came into coaching to do. Serve others and make a measurable difference in their lives.
How About You?
What are some practical ways you can begin serving people in your niche?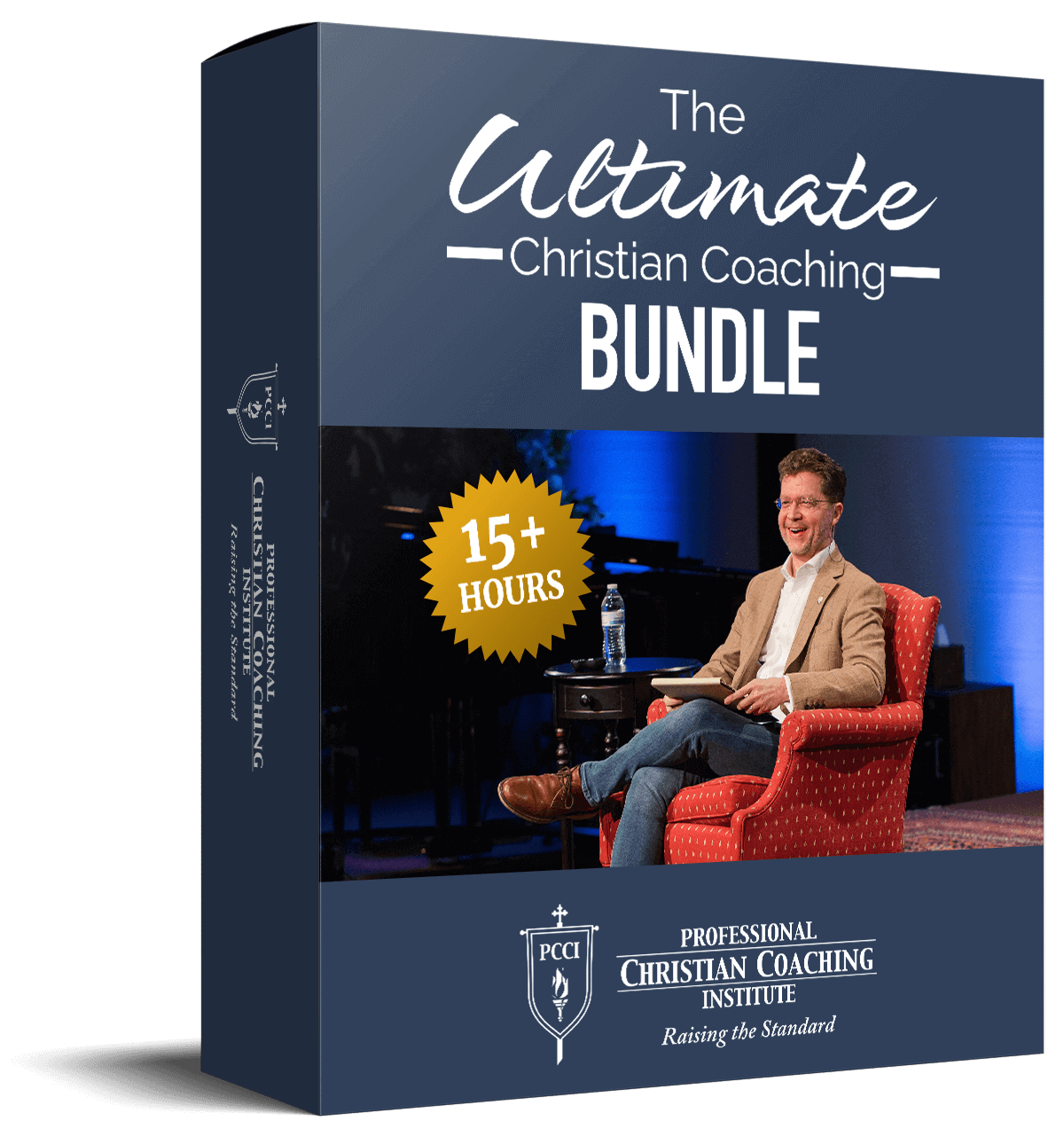 Learn from the BEST Christian Coaches!
Whether you're exploring Christian coaching, a brand-new or seasoned coach, this powerful resource will deepen your learning, skill, and effectiveness.