Life coaching is about examining the entirety of a person's life; their core values, sense of life purpose or calling, and the fulfillment of that calling on every plane of their being.
In as much as this includes examination of spirituality and theological beliefs, Christians often prefer to train under facilitators who ascribe to their same core beliefs.
Likewise, many Christians seeking to hire a coach prefer that he or she holds their same convictions and works within a Christian worldview and value system.
Our theological framework is ecumenical, fairly conservative, and evangelical. We do not promote a particular denomination, welcoming Christians of all mainstream Protestant and Catholic backgrounds.
Classes are bathed in prayer, Scripture is cited frequently, and our common Christian worldview shapes all that we teach.
We believe that, despite the great number of denominations throughout the Christian world, we have more in common than in conflict, and we choose to work within that joyful space.
Our faculty are all strong in the Faith and active in their churches and ministries (see our Faculty page), and are of varied denominational perspectives.
We embrace the Bible as the inspired, inerrant Word of God, the triune God of Father, Son and Holy Spirit, and the sacrificial death of Christ on the cross as payment for our sins and the only means of salvation for mankind.
Your Christian faith will be honored and integrated throughout your training and, on any points in which you find doctrinal disagreement with a fellow student or instructor, you will be encouraged to hold fast to your convictions while being open to the ever-deepening truths the Father reveals to all of us through relationship with those in the Body of Christ. "As iron sharpens iron, so one man sharpens another." (Prov 27:17)
While we train from a distinctly Christian perspective, we fully support the decision by many of our students to work with both Christian and non-Christian clientele. A coach must always seek to discern and work within the unique value system and worldview of his or her clients without imposing their own or using the coaching relationship to proselytize.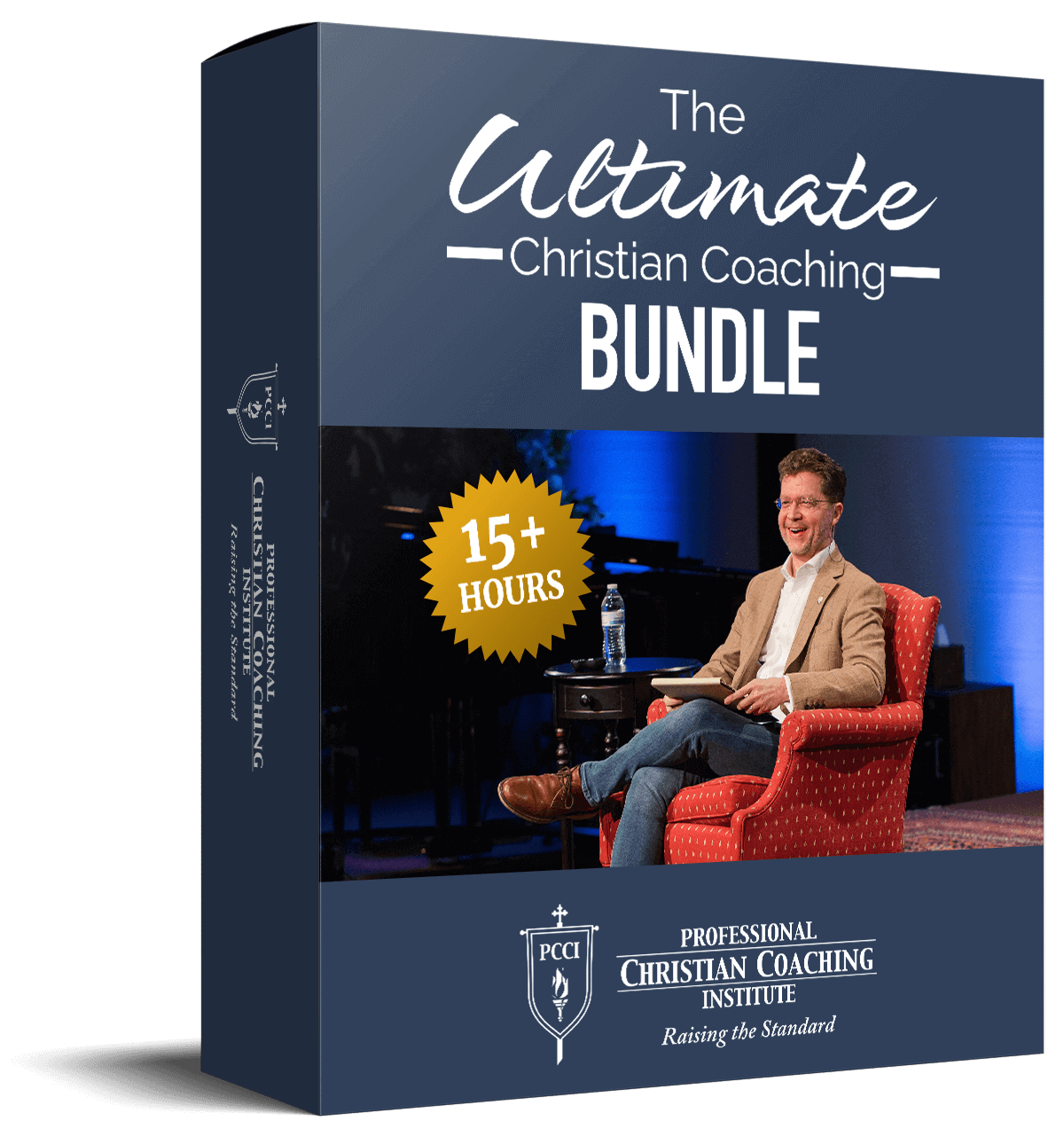 Learn from the BEST Christian Coaches!
Whether you're exploring Christian coaching, a brand-new or seasoned coach, this powerful resource will deepen your learning, skill, and effectiveness.