A person can expect to meet the requirements for either of our Certified Professional Life Coach OR Certified Professional Leadership Coach (CPLC) designations within 12 – 18 months. This time frame can be shortened based upon the timing of each course offering and on the number of clients the coach is able to secure quickly.
The CPLC is a designation of professional competency in coaching, not a quick 'rubber-stamp' to aid in marketing. It provides assurance of training, skill and experience to those interested in hiring a professional coach and is in keeping with the high standards of Professional Christian Coaching Institute.
While we are aware that many coach training schools offer certifications requiring fewer hours of training & experience, not requiring demonstration of proficiency through live supervised coaching with structured feedback and oral examination, or not requiring the experience of mentor coaching, we do not feel this serves the profession, the public, nor the name of Christ well.
PCCI strongly embraces its responsibility to establish a high degree of competency in our students. This is in keeping with our mantra, "Raising the Standard" – a double entendre on raising the standard of professionalism among Christian coaches and raising high the 'royal standard' of Christ in the field of coaching.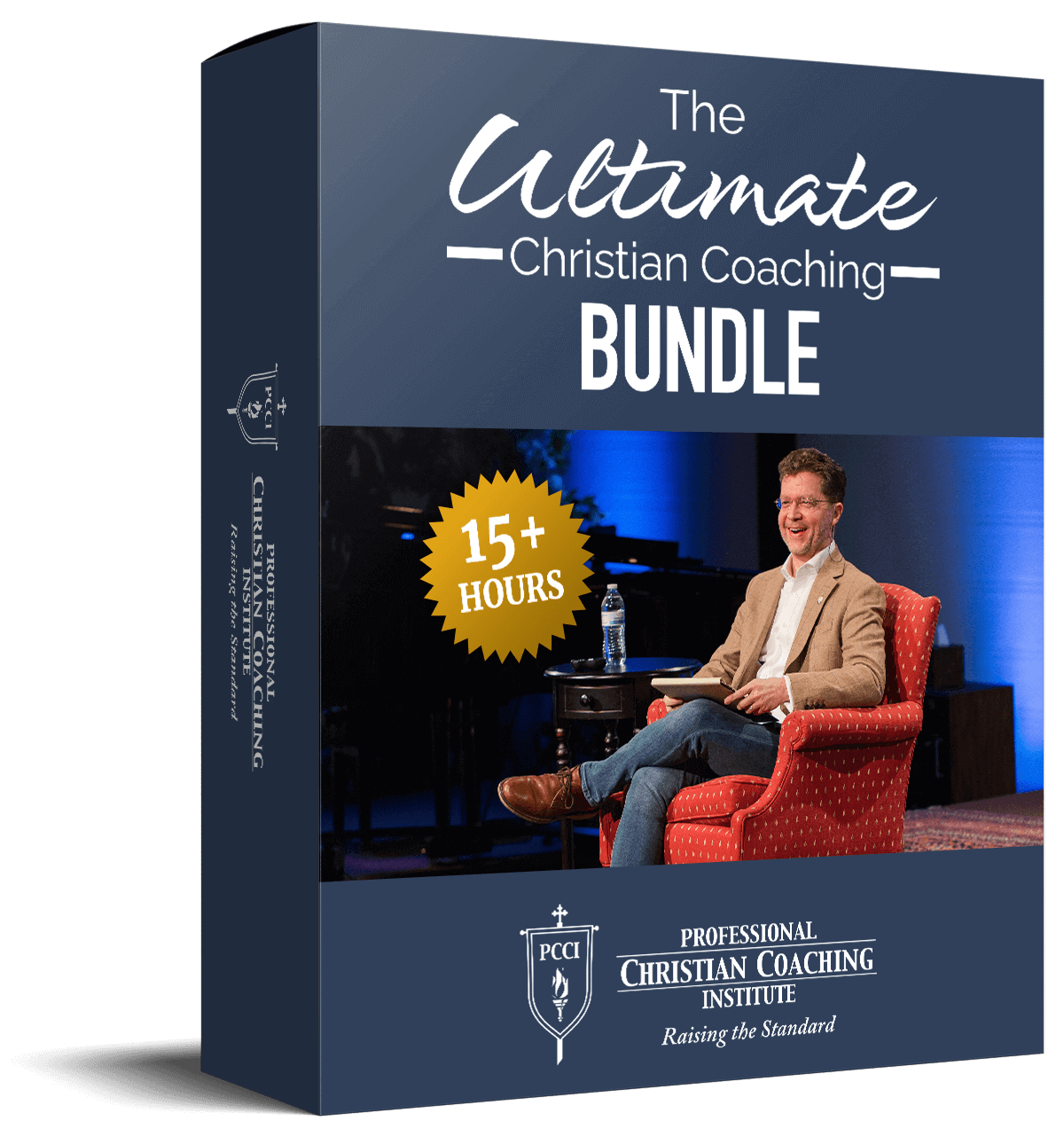 Learn from the BEST Christian Coaches!
Whether you're exploring Christian coaching, a brand-new or seasoned coach, this powerful resource will deepen your learning, skill, and effectiveness.