All classes are taught live, via Zoom, and no special equipment is required. At a minimum you can use a phone to call into the virtual classroom.
All classes are taught live, via high-definition Zoom videoconference, and many students call into the Zoom meeting using their cell phone or landline telephone. You do not need to have a video camera, nor be in front of your computer in order to attend classes.
Our classes use a combination of lecture, role play, case examples, Q&A, class discussion, and live coaching by the students with real-time feedback.
Readings for each class are assigned from selected texts, and homework assignments for each week are provided in our course curriculum. There are no tests and no grades — this is college/graduate-level learning with the only test or 'proving' being the marketplace.
In our core education courses (The Essentials of Coaching, Coaching Skills Development, and Coaching Skills Mastery), students are assigned to peer groups of 3 participants which meet weekly outside of class time by telebridge in a 'lab' experience to discuss integration of the material and to practice new skills by coaching each other.
Each week in these peer triads, you will rotate the roles of 'coach', 'client', and 'observer', enabling you to experience real coaching conversations. You will utilize a structured observation form based on the Core Coaching Competencies as established by the International Coach Federation (ICF).
We believe strongly that the real learning of anything begins when you start doing it, so our courses are highly interactive. Additionally, we encourage our students to let others know that they are training in coaching, and be willing to take on clientele fairly quickly when people express interest.
We have conducted exit surveys for more than 10 years on students in this and our previous training program, and we consistently find that more than 50% of our students secure one or more paying clients before they complete our very first course, The Essentials of Coaching.
Our goal is to enable you to quickly become established and grow your business while continuing your training and certification. You will be joining more than 2,500 students worldwide that our faculty has trained over the last 15 years.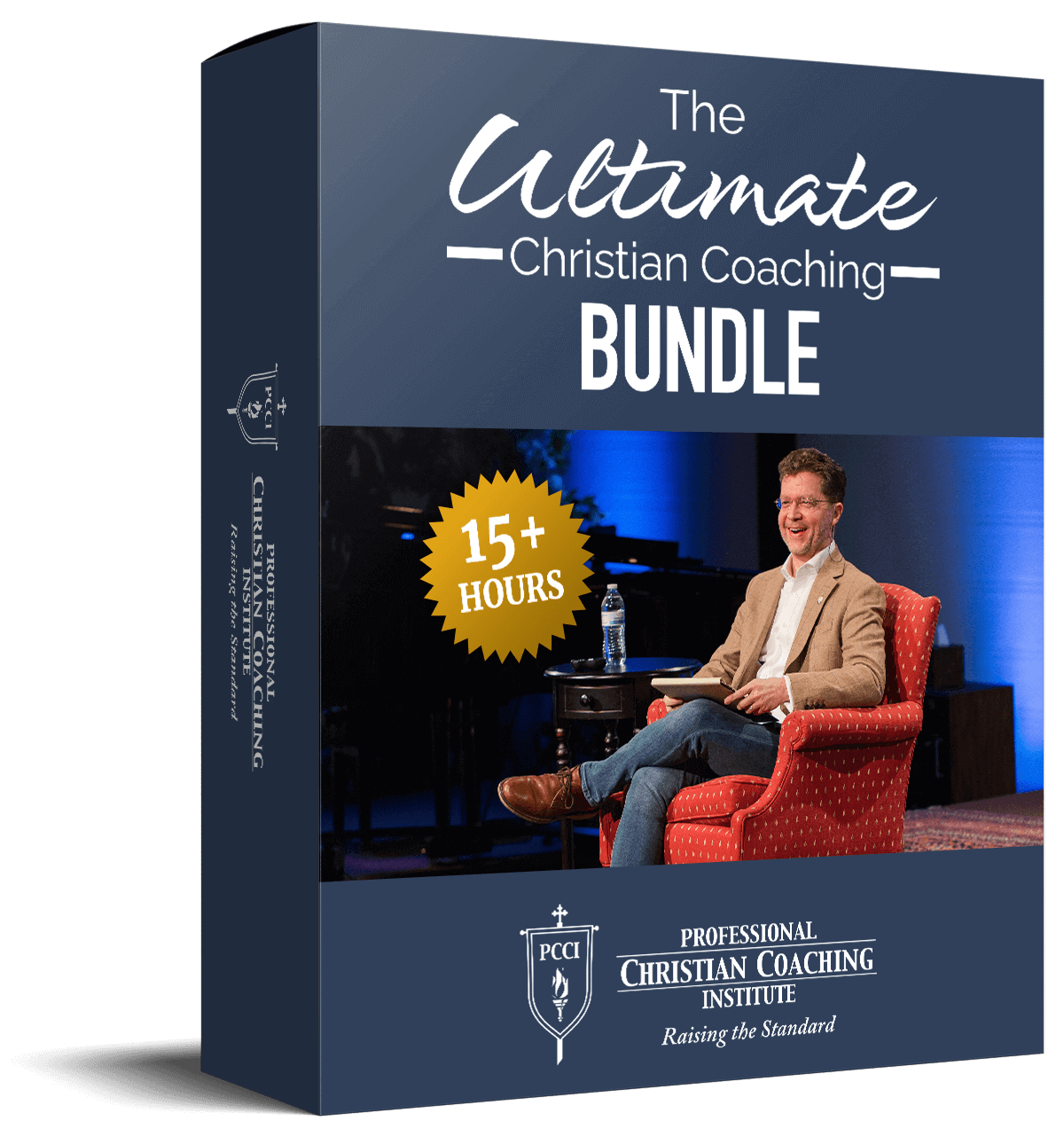 Learn from the BEST Christian Coaches!
Whether you're exploring Christian coaching, a brand-new or seasoned coach, this powerful resource will deepen your learning, skill, and effectiveness.