There is no certification or licensing required to practice professional coaching in the U.S., just as none is required to practice professional consulting. Several types of certification exist, however, and can be beneficial for establishing credibility in the marketplace.
Most coach training schools provide their own internal certifications affirming competency in coaching, and PCCI provides two such internal designations; the Certified Professional Life Coach and/or Certified Professional Leadership Coach (CPLC).
Additionally, all of our courses are pre-approved by the International Coach Federation (ICF) as ACSTH (Approved Coach Specific Training Hours), enabling you to do "double duty" — securing our own high standard of certification while simultaneously securing the highest standard of credentialing in this field through the ICF.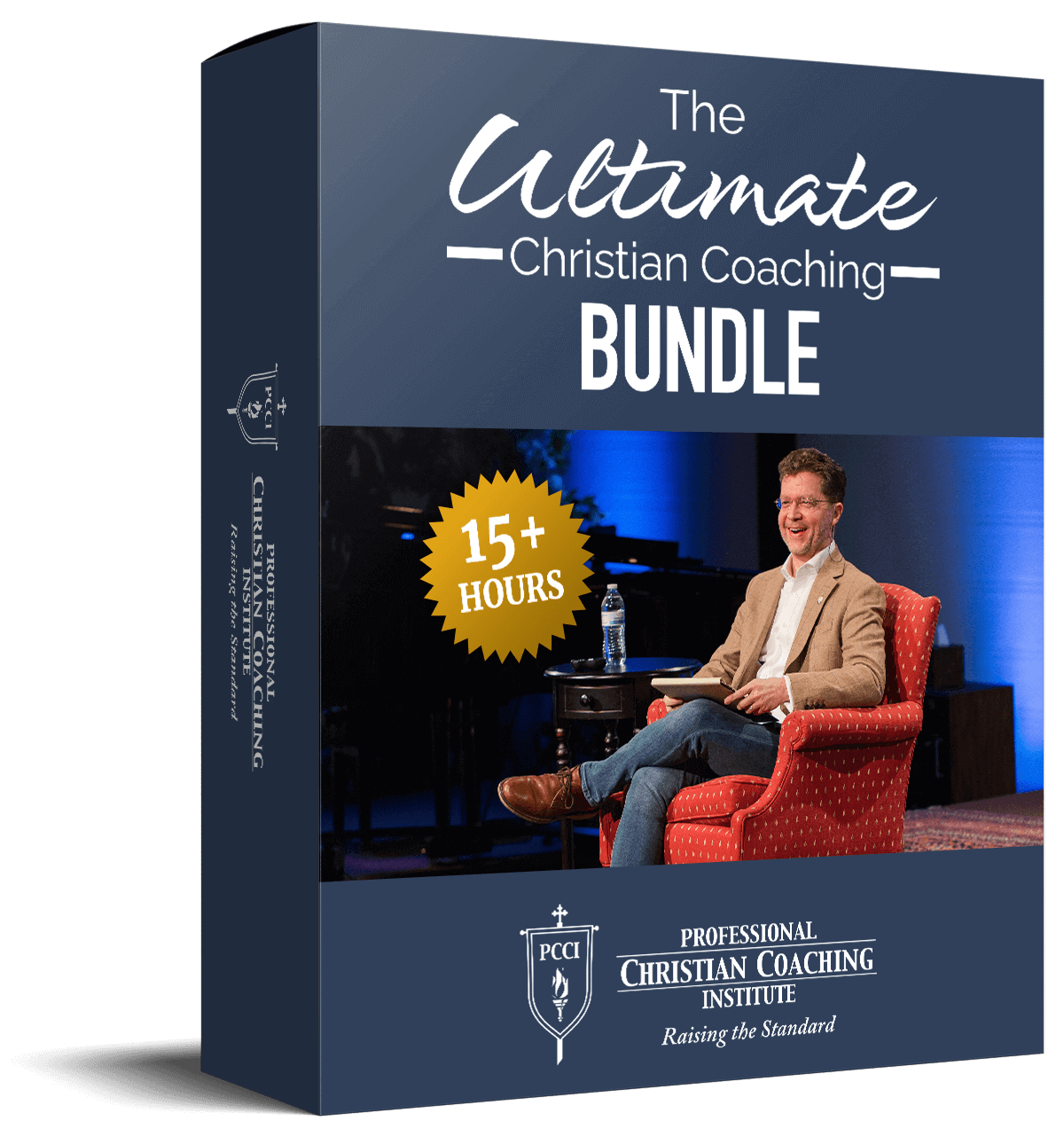 Learn from the BEST Christian Coaches!
Whether you're exploring Christian coaching, a brand-new or seasoned coach, this powerful resource will deepen your learning, skill, and effectiveness.