You wanted to become a coach, but you're not sure how to convey coaching value.
You invested in coaching education, but you're not sure how to successfully apply it.
You wrote a business plan, but you're not sure if it will succeed.
Now what. What will propel you forward and grow your business?
ICF Competency #7: Direct Communication
It's one of the core principles of coaching, and it's as beneficial to your marketing plan as it is to a coaching session.
The International Coach Federation defines direct communication as the "ability to communicate effectively during coaching sessions, and to use language that has the greatest positive impact on the client" (ICF, 2015).
Click here for a free, downloadable resource.
Spend some time in the mindset of a prospect to convey coaching value
If you were hearing of coaching for the first time, what would you want to know?
Most people immediately provide an answer that inevitably answers one question: What's in it for me?
Notice that question is not about how much it costs, how often or where you meet, what the definition of coaching is, who is involved or when coaching happens. It's a "what" question, which answers the heart-felt need to know the "why." The answer needs to convey coaching value.
Conveying coaching value is more of a matter of "why" than "what"
The prospect is really saying, "Why should I hire a coach?"
Consider two possible answers.
"A coach can help you reach your goals. You meet twice per month and engage in a facilitated monologue, which leads to action steps and accountability."
"A coach walks alongside you as you journey from where you are right now to where you want to be. When I hired my first coach, I was in a stressful, dead-end job and dreamed of owning my own business. Now it's a reality!"
The first response mostly answers "what." The second mostly answers "why."
The first is informative. The second is inspirational.
They're both true; however, the second is authentic and more clearly relays a positive, long-lasting impact.
Remember: the felt need of most people comes back to one concept—a changed life for the better. If you can communicate how someone's life may be changed for good, through coaching, you've mastered the most crucial skill required to communicate the value of coaching. It's as simple as this one powerful strategy.
To deepen your skill set, listen to Kaleen Marshall's authentic story at ProfessionalChristianCoachingToday.com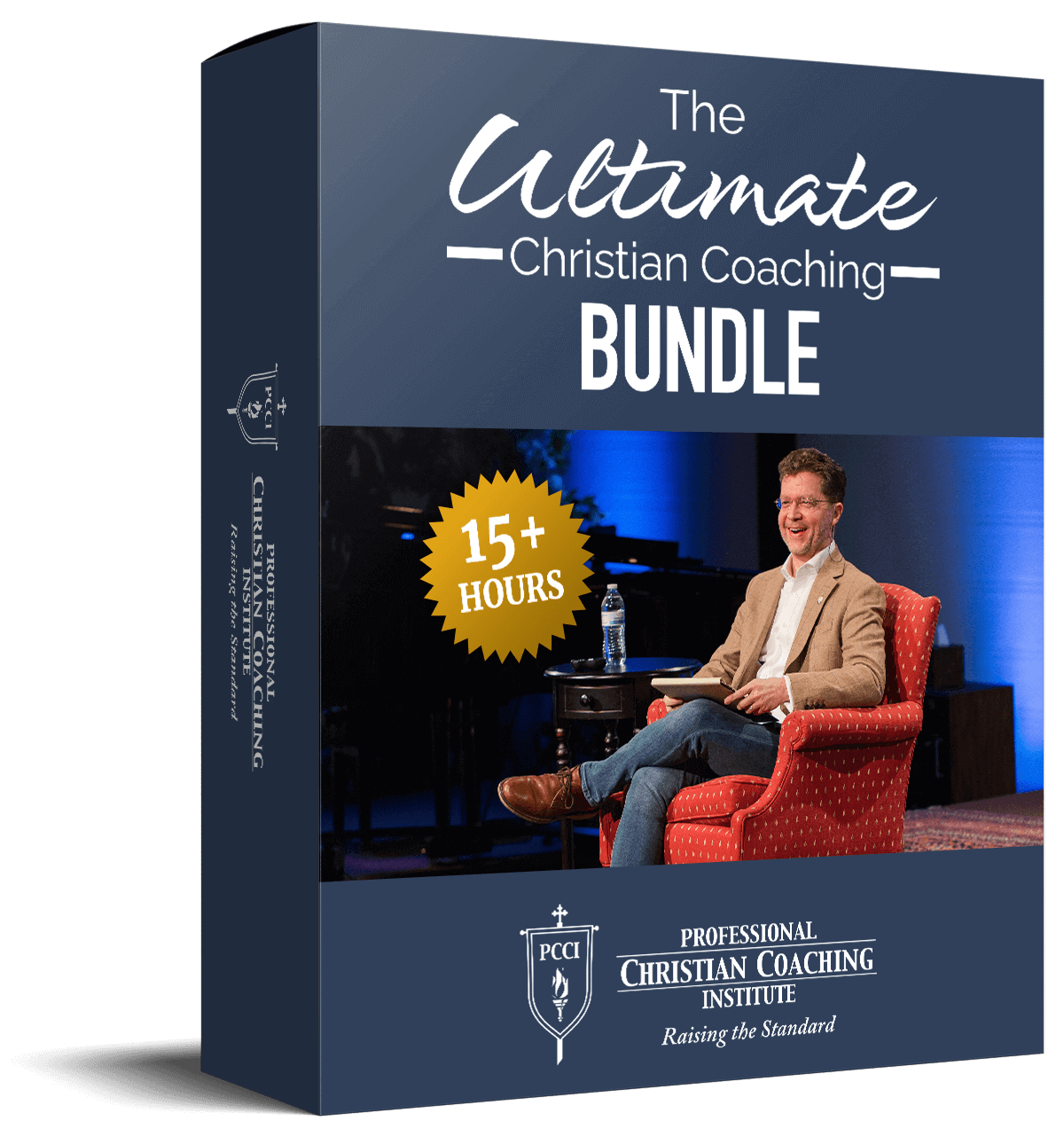 Learn from the BEST Christian Coaches!
Whether you're exploring Christian coaching, a brand-new or seasoned coach, this powerful resource will deepen your learning, skill, and effectiveness.