Several years ago, my wife Rachel and I with our five children moved from our suburban Florida home on the Gulf of Mexico to our family farm in the Missouri foothills of the Ozark Mountains. The rolling hills and rocky outcroppings, sheer cliffs, breathtaking vistas, and deep valleys feed our souls like no other place we have ever lived.
We have experienced unexpected delights since moving and have often said we've discovered parts of ourselves that we didn't know were missing.
One of the most amazing discoveries has been the degree to which animals help us slow down to savor and live in the moment and to connect with nature, God, and ourselves.
While we've always had dogs and cats — or at least an aquarium of fish — we now have a small menagerie of pygmy goats, chickens and chubby ducks in addition to barn cats and two golden retrievers.
Something about communing so closely with animals and tending to their needs has awakened a primordial part of our beings. Perhaps it's an unconscious connection with the peaceful simplicity of Eden.
We find that tuning-in to the animals — watching them eat, listening to their bleating or other unique calls, scratching behind their ears, and stroking their coats — creates an instant connection with life.
All of the domestic animals love to be near us. The chickens and ducks come when we call. The pygmy goats follow us around and the dogs stay glued to our sides. Their presence is a constant invitation to slow down and connect.
Being Present to the Sacredness of the Moment
They ask for nothing other than to be with them.
Yet, it is the "being" that seems so difficult at times. We are always thinking about something or rushing off to the next thing, too distracted to live in the present moment.
When we pause to tune-in to the animals, we become more aware of our other surroundings — the breeze on our face, the sun on our skin, or the song of the birds and the bullfrogs.
If we remain long enough, we tune-in to ourselves more fully, sensing our pulse and our breathing, listening to our thoughts, our feelings and our emotions.
And if we center our thoughts and feelings in the sacredness of that moment, we commune more deeply with God. We become aware that He is all around us. His love and presence envelop us.
I keep a note posted on the bulletin board above my computer that reads, "I want to be where I am when I'm there." The animals are a quiet but constant invitation to do exactly that – to be where we are when we are there.
If they could speak, their simple message might be nothing more than, "Slow down and connect with life."
Where is God inviting you to slow down and connect with life? Share in the comments section below.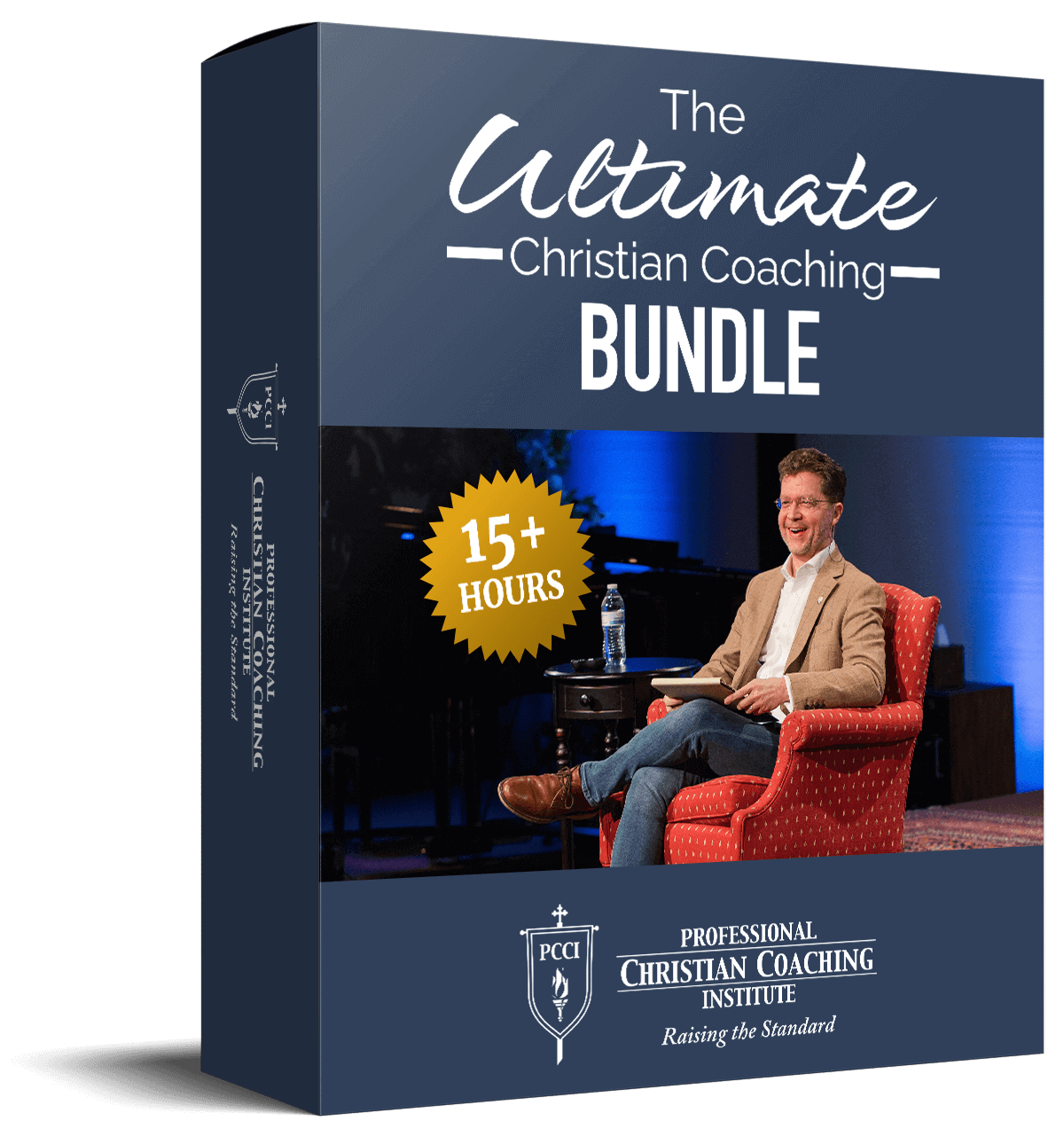 Learn from the BEST Christian Coaches!
Whether you're exploring Christian coaching, a brand-new or seasoned coach, this powerful resource will deepen your learning, skill, and effectiveness.