What's the difference between coaching and counseling? Most people don't know. We shared previously that according to the 2017 ICF Global Consumer Awareness Study, only 30% of the public correctly identified coaching among other modalities such as mentoring, consulting, and counseling.
We already discussed the difference between coaching and mentoring, so now let's tackle counseling. There's a time for counseling and a time for coaching—Lord knows I've benefitted from both at different times in my life. Knowing the difference can help you discern which solution is best for you.
Here are five ways coaching is different than counseling.
Past vs. future
In counseling, the emphasis is often on the past. You may revisit your childhood or a former relationship or an old wound in order to move forward in your present life. However, coaching puts the emphasis on the future. You may imagine a different future or consider upcoming possibilities or dream about achieving spectacular goals. While counseling remembers the past, coaching envisions the future.
Healing vs. progress
The goal of counseling is often healing and recovery. It is bringing the client to a healthier state of belief and function through the appropriate therapy. However, coaching is more about progress and development. While probably everyone could become healthier in some way, coaching assumes the client is healthy enough that no unhealthy area will hold the client back from forward progress. While counseling focuses on healing and recovery, coaching focuses on progress and development.
Wounds vs. strengths
In order to heal from past wounds, you may have to do difficult work around your wounds. You may have to revisit and acknowledge and get angry and forgive. Only then may you be free from the restraining power of the wound. However, coaching focuses on your strengths, which are your means of making contributions in the world. In coaching, you may do focused work around your strengths in order to release the power of the strength. While counseling works on wounds, coaching works on strengths.
Licensing vs. certification
In counseling, there is a licensing process to become a licensed professional counselor, which includes educational courses, examination, supervision, and experience hours. The requirements for licensing are upheld by the local government. On the other hand, there is no professional coaching license. Instead, professional coaches are certified by a coaching institution. Although there are no governing authorities for coaching, a widely honored authority for certification and standards is the International Coach Federation. While professional counselors are licensed, professional coaches are certified.
Steady stream vs. Rising tide
For years now, the profession of counseling has been widely accepted as an important means of healing. According to the US Bureau of Labor Statistics, there were 140,000 mental health counselors employed in the United States in May 2016. Counseling has been steady and constant. However, coaching is more like a rising tide. According to the 2016 ICF Global Coaching Study, there were 53,300 coaches worldwide in 2016, which is 12,000 more coaches from their 2012 study, and the next report will show even more. While counseling is a steady stream, coaching is a rising tide.
I'm so glad the world has both counseling and coaching to draw from. I don't know where I'd be without them.

Align Your Life:
Live your best life ever. Download the FREE Align Your Life Inventory: A Quick Check-Up With God here: Align Your Life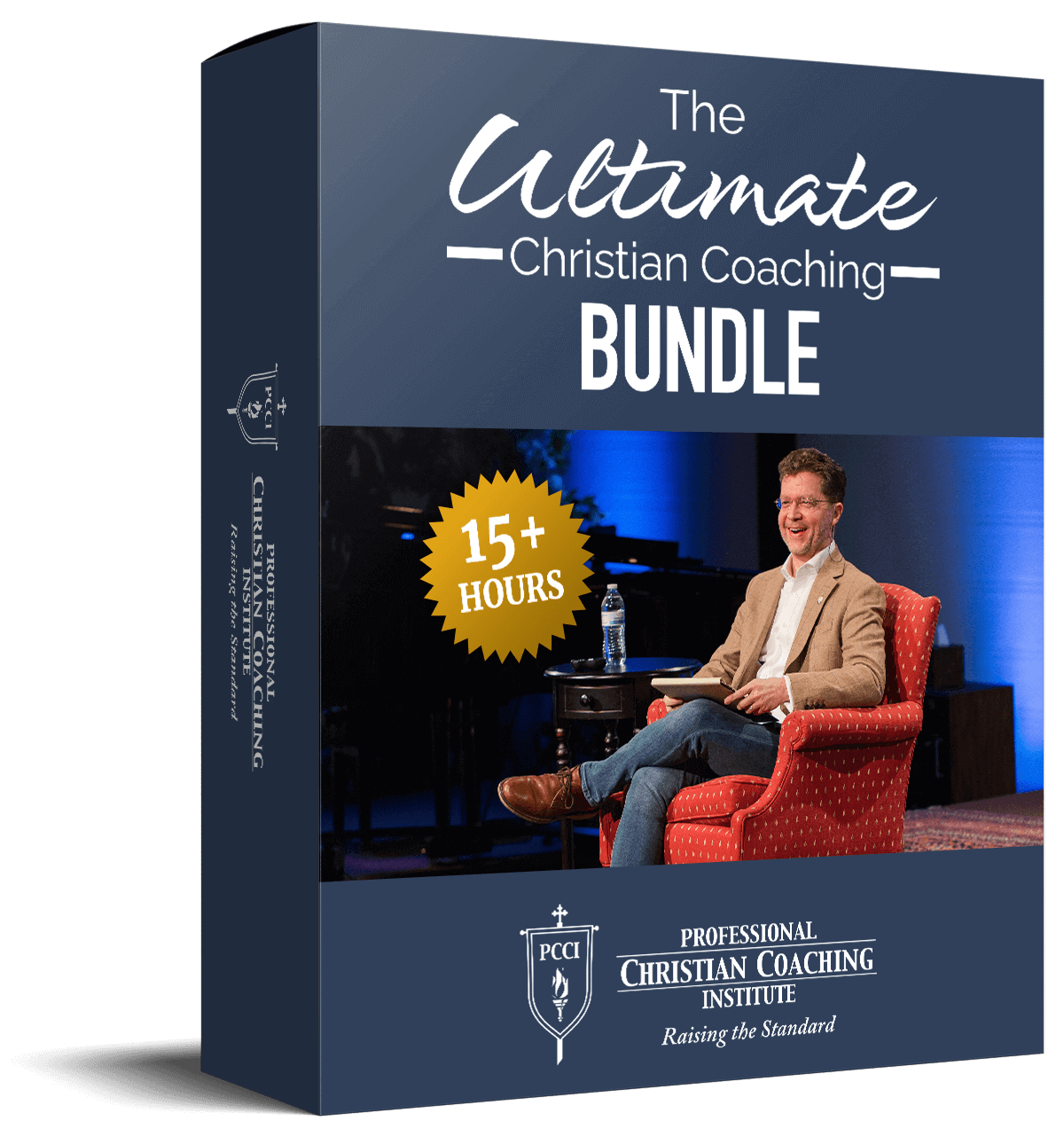 Learn from the BEST Christian Coaches!
Whether you're exploring Christian coaching, a brand-new or seasoned coach, this powerful resource will deepen your learning, skill, and effectiveness.