"Marketing is hard… and boring… and complicated… and it takes foreeeeeever to work. All I really want to do is coach. Why do I have to market?"
Admit it. You've had those thoughts.
We've all had those thoughts. Because they're true.
Nevertheless, if you want to attract new clients and build your coaching business, you have to learn to market. Thankfully, not all marketing tasks take forever. By implementing these four quick and easy marketing tips today, you can position yourself for success tomorrow.
4 Quick and Easy Marketing Strategies for Coaches
Although the tasks below take just minutes to set up, some will take regular attention to maximize your results:
1. Start an Email List (20-30 minutes)
I know you don't want to hear, this but statistics show that most people will visit your website only once and never return. But we also know that they will need to hear your marketing message (who you are and what you do) 7-12 times before they become a client.
If they only come to your website once, how will they hear your message 7-12 times?
The only way to stay in touch with prospects after they leave your website is to invite them to sign up for your mailing list. When you gather names for an email list, you are in the powerful position of staying in contact with your potential clients instead of always hoping they will come to you.
Like Pizza Hut, you now have permission to deliver the goods right to their house instead of hoping they will get in their car and drive to see you.
Thankfully, starting a newsletter list is incredibly cheap and easy to do.
[list style="orb" color="black"]
Get an email account with ConstantContact, iContact or MailChimp.

Create a sign-up form to place on your website.

Add the sign-up form to every page of your website.
[/list]
The sooner you begin your list, the more time you can devote to building key relationships. Go ahead; deliver the pizza while they're still hungry.
2. Join a Facebook or LinkedIn Group (15 minutes)
If given a choice of fishing in a lake with only one fish, or casting your line in a lake full of fish, the right choice is obvious. Marketing to people where they gather in groups makes more sense then trying to get to people one by one.
Internet groups are an easy and efficient way to get your message out to a lot of people at the same time.
But how do you find the right group?
[list style="orb" color="black"]
Go to the search bar at the top of your Facebook or LinkedIn page. Type in the keywords associated with your niche. A list will pop up and you can narrow it to best suit your needs.

Browse through the top groups and find one that is active (people posting regularly). If it is an open group, join immediately. If it is a closed group, click the join button, and the group administrator will add your name a few days.
[/list]
Once you join a group, write a short post introducing yourself, but always remember why you are there. It is counterproductive to jump in trying to "sell" yourself or to direct people to your website. You are there to build relationships.
Don't worry. Interact regularly; add value continually – and eventually, some of those relationships will result in eager clients.
3. Create or Update Your Email Signature (10 minutes)
Think about how many emails you send out daily. If you are like the average person, it's a lot. Why not make each of those emails a silent but steady reminder of who you are and the valuable work you do?
Under your name, include your contact information, website address, and your tagline or a link to your free offer.
It doesn't get any easier than that.
4. Add Testimonials (or if you have some already, update them and add more) (30 minutes)
Your mother taught you not to brag about yourself, and she was right.  It's not only annoying; it's not very credible.
People today can be skeptical. They want social proof. That's why the second or third most visited page on most websites is the testimonial page. Potential clients want proof that you are who you say you are and that you really are good at what you do.
Who has said something nice about your coaching lately? Start with clients who voice their appreciation for who you are and what you do. Ask them if they are willing to put their thoughts in writing, or write down what they've said previously and ask them if you can post it.
Another way to solicit testimonials is through LinkedIn. If you are already connected to someone, LinkedIn has a simple (one button) process you can follow to ask for a testimonial. Just look for the "Ask for Recommendations" button in the top right hand column of your profile page.
Keep in mind that the more information you can include about the person giving the testimonial the more believable it will be.  Ask permission to include any or all of the following things: full name, picture and/or a link back to their website.
Take it a step further. Consider adding some of those testimonials to other relevant places on your website as well as to the testimonials page.
It's Time to Act
You now have four quick and easy strategies to jumpstart your marketing, and you can do all of them in less than two hours.
Go ahead.  Give a try. Who knows what God may do?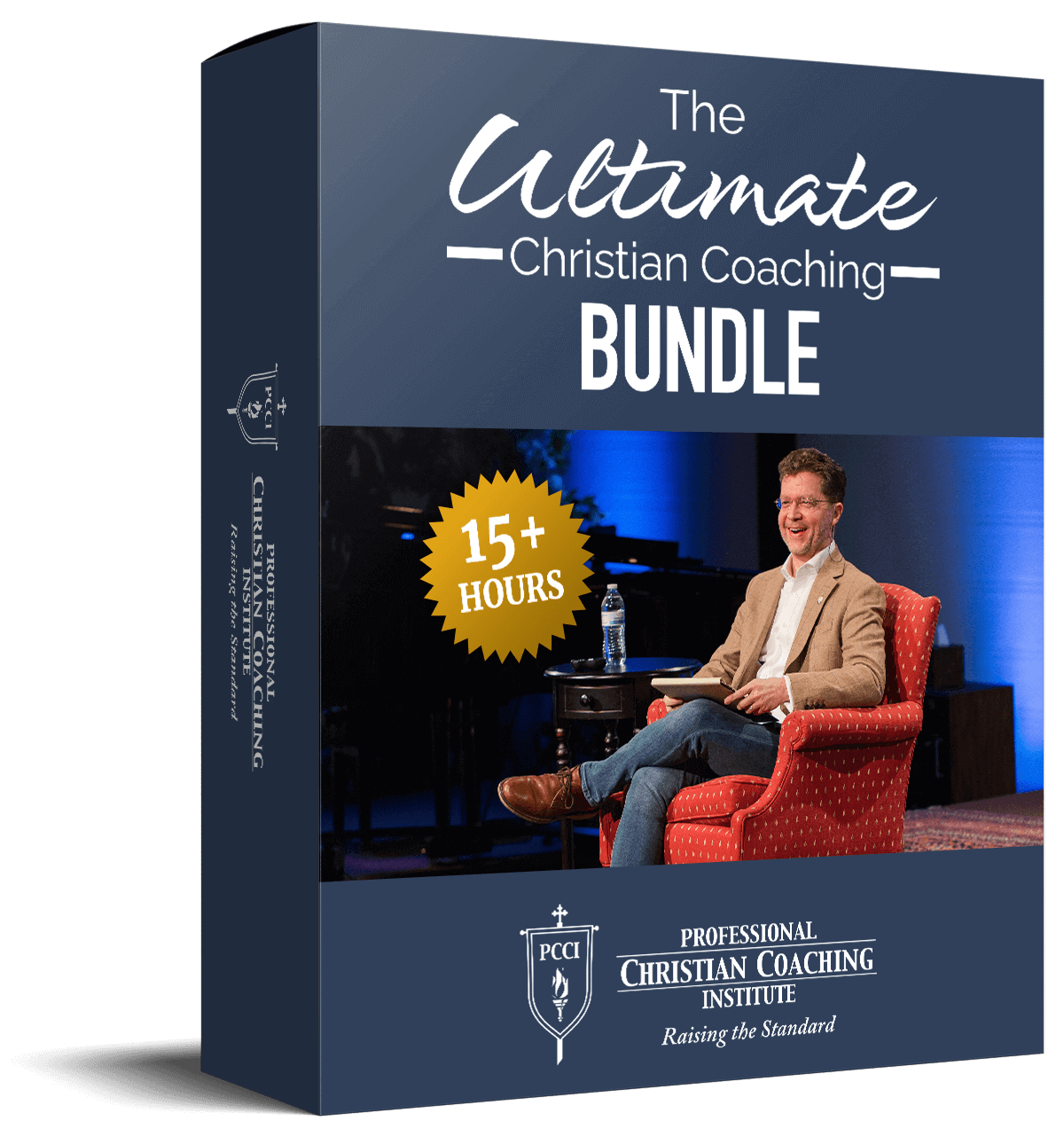 Learn from the BEST Christian Coaches!
Whether you're exploring Christian coaching, a brand-new or seasoned coach, this powerful resource will deepen your learning, skill, and effectiveness.