Could you benefit from a stronger sense of faith?
Have you ever considered coaching as a way to grow your faith?
When you take a look at the core competencies of coaching, they may appear to be a list of ethical guidelines. More rules to follow. It may not be clear that coaching can bolster your faith at all.
But the structure and the art of coaching can actually help you deepen your relationship with God.
And this is espeically true of spiritual formation coaching.
Psychologist James Fowler identifies six Stages of Faith:
Intuitive/Projective Faith: imagining faith without logic or reason
Mythic/Literal Faith: evaluating imaginings of the previous stage
Synthetic/Conventional Faith: internalizing operational thinking to form identity
Individuative/Projective Faith: building autonomy and establishing clear boundaries
Conjunctive Faith: cementing the awareness found in the previous stage
Universalizing Faith: shifting from the lens of mostly self-focused to mostly Kingdom-focused
3 Ways Spiritual Formation Coaching Strengthens Your Faith
Coaching for spiritual formation can help you move from one stage of faith to another.
If you're currently in stage three, for example, you are most likely sensitive to the feedback of the people who are significant in your life. Perhaps something they say causes you to doubt or even affirm who you are.
But either way, you find yourself consistently listening to what others say about you. And you routinely evaluate those thoughts and allow them to shape your identity.
Stage four is where you begin to step outside of what's being said about you. You begin to truly understand who and Whose you are, apart from others' evaluations. And you develop an authenticity about yourself that is not dependent on what others say.
It's often stated that one of the toughest transitions is from stage three to stage four. And here's how coaching can help you strengthen your faith and grow into the next stage:
You are in a safe place to process sensitive, spiritual things. The coach meets you where you are and allows you to give a voice to the silent places in your heart.
You receive non-judgmental questions and observations that allow you to gain clarity around where you truly are and where you desire to be.
You are able to create your own action steps and decide how you want to proceed. Your coach will partner with you to brainstorm opportunities that will encourage your growth, at your own pace.
In what ways could you benefit from spiritual formation coaching?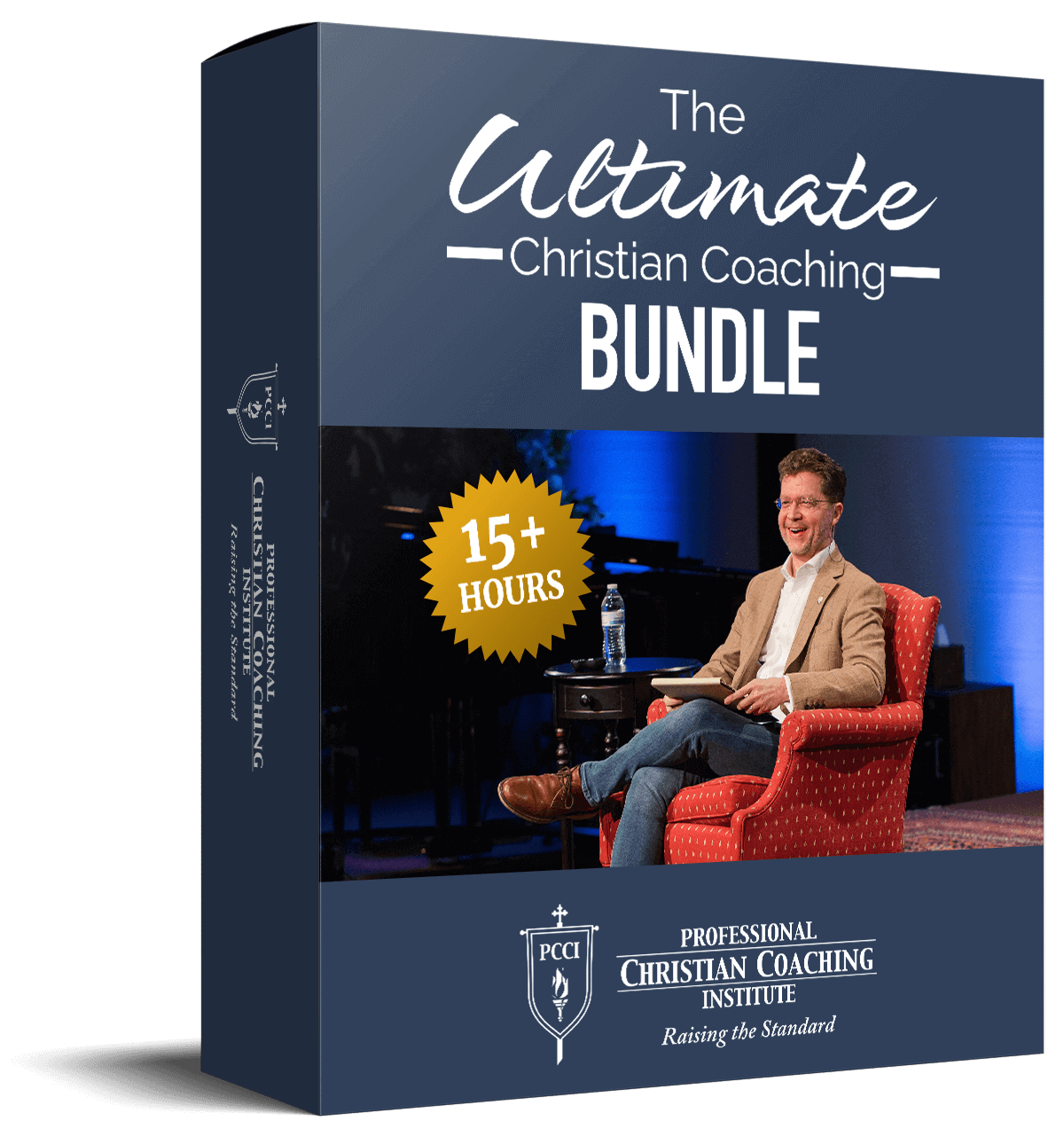 Learn from the BEST Christian Coaches!
Whether you're exploring Christian coaching, a brand-new or seasoned coach, this powerful resource will deepen your learning, skill, and effectiveness.