Whether your coaching niche is pastors or college students, the time will probably come when you must consider referring a client to a professional counselor. In my niche, that decision point comes often.
As coaches, we understand the distinctions between coaching and counseling. Counseling looks at the past; coaching looks ahead. Counseling seeks healing for dysfunction; coaching is about healthy growth. Counseling focuses on relief from pain; coaching focuses on the pursuit of passion.
But is the distinction clear to your clients?

It is your job as a coach to keep the boundary lines clear and to continually underscore the differences between the two when boundaries begin to blur. But sometimes that's easier said than done.
How do we as coaches walk with clients through difficult life circumstances yet ensure the line between coaching and counseling remains clear?

Tips for Walking with Clients through Difficult Times
While there are no simple answers, I have found these guidelines helpful when walking with clients through challenging life circumstances.
1.     Talk often about counseli

ng.
When coaching clients through difficult times, I bring the topic of counseling into almost every coaching session. And when clients' problems become obstacles to achieving their goals, I remind them of the purpose and benefits of coaching and that coaching is not a replacement for therapy.
Unless our clients know the difference between coaching and counseling and seek help from the right professional at the right time, their lives will never change and our work will fail. We are responsible for drawing the boundary lines and making the distinctions clear.
2. Develop referral relationships with counselors.
Inevitably, the time will come when it's necessary to refer a client to a counselor. That's why it's important to develop referral relationships with local churches and counselors. It will not only allow you to serve your clients well, it could also result in reciprocal client referrals.
If you have not yet established relationships with professionals in your community, I recommend directing clients to their local church for the name of a counselor. You might also direct clients to credible Christian organizations, such as Focus on the Family or the American Association of Christian Counselors.
3. Clearly hold your clients' goals in front of them.
The unpredictability of life's circumstances and the schemes of the enemy can push our clients into emotional chaos. As you walk the fine line between coaching and counseling, it is critical to keep your clients focused on their goals.
Powerful questions can guide your clients back to their agenda or encourage them to verbalize a new one. Your coaching orientation and tools can keep clients looking ahead, pointing to the future, and discovering fresh possibilities. These essentials are what Christian life coaching is all about.
As you navigate the sometimes fine line between coaching and counseling, hold fast to the purpose and passion we as coaches believe in — the power of intentional living and the joy of seeing people grow, change, and succeed no matter what their life circumstances.
What lessons have you learned about walking the fine line between coaching and counseling?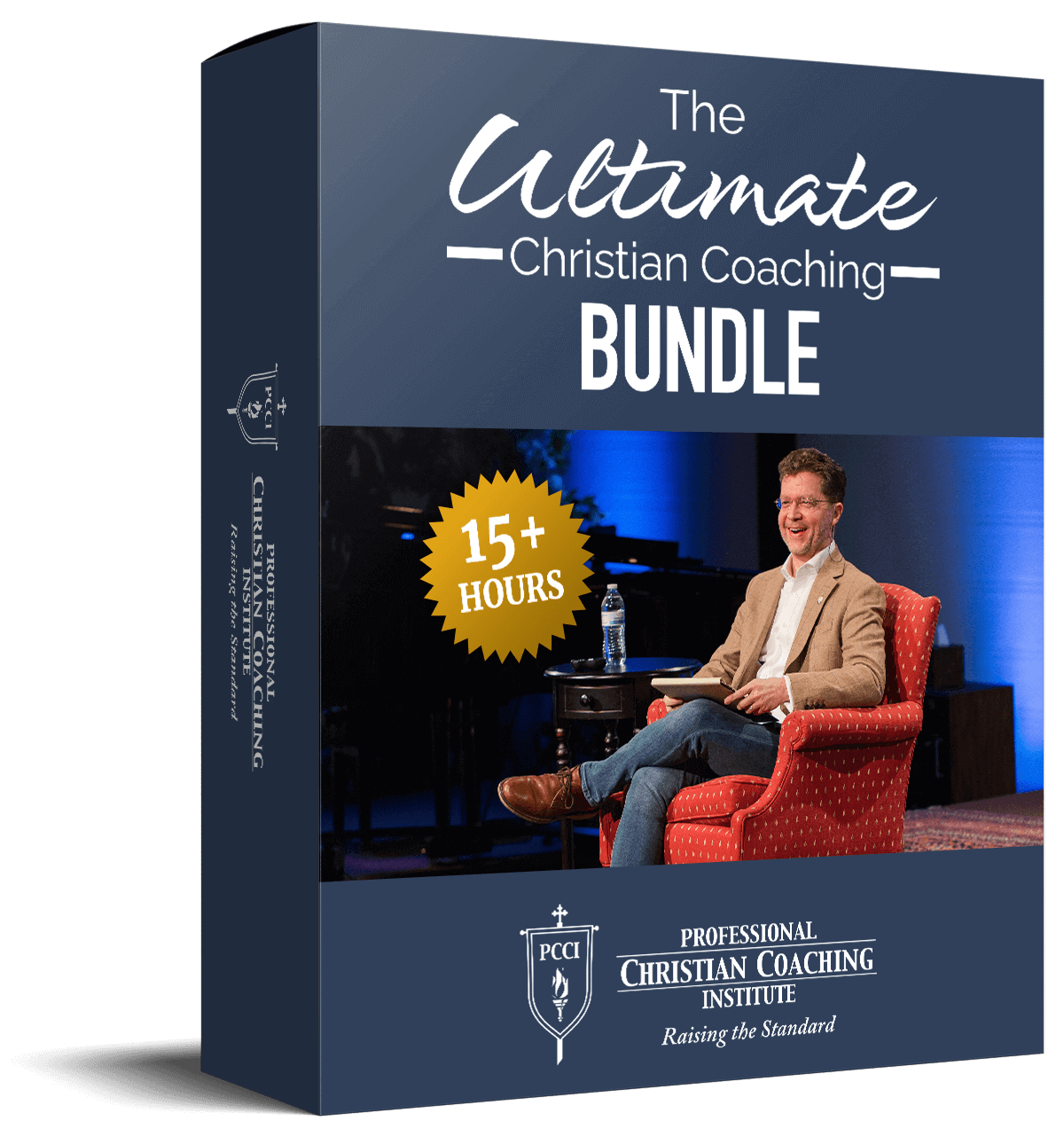 Learn from the BEST Christian Coaches!
Whether you're exploring Christian coaching, a brand-new or seasoned coach, this powerful resource will deepen your learning, skill, and effectiveness.