Congratulations! You've finished your coach training, received your certification, and you're ready for business. But there's just one problem — the phone isn't ringing and no clients are coming in.
What gives?
Don't Make These Mistakes Launching Your Coaching Business
Chances are you may be making one of these five common mistakes:
You wait for clients to come to you.
Because coaching is still a relatively new profession, many people are unfamiliar with professional-grade coaching and the benefits it offers. So, it's up to you to educate them. So instead of sitting at home waiting for the phone to ring, get out there and meet people. Everywhere you go talk to others about coaching, hand out your business card, and offer people a free session. Actively seek out clients instead of waiting for them to come to you.
You expect your website to do all the work.
Sorry, wrong again. While every coach needs an attractive, user-friendly website in today's 24-7 wired world, chances are it will only account for a fraction of your coaching business. Most of your clients will probably come to you by word of mouth.
So instead of relying solely on your website, consider offering a handful of sessions to two or three influencers in your niche market in exchange for word of mouth advertising or formally introducing you to a few key people in their network who might benefit from their services. And while you're at it, be sure to ask for a written endorsement to post on your website.
You neglect continuing education.
Many new Christian coaches fail to prioritize continuing education. Acquiring your certification through an accredited coaching school is just the first of many steps you will need to take to grow your coaching business. As a professional coach, it's important to continually improve and sharpen your coaching and business skills through continuing education. Without it, you and your coaching business will stagnate.
You fail to understand that launching your coaching business is, at times, more about growing your character than your clientele.
Yes, God promises to provide for you. But God is more interested in growing your character than growing your clientele. And as we so often see in the pages of Scripture, character growth often comes through hardship and wrestling with God. Don't be deceived into thinking that God material blessings are life's greatest gifts. Sometimes life's greatest treasures are wrapped in unexpected packages.
You have unrealistic expectations about how long it takes to grow a successful coaching business.
Experts say it could take up to three years before a start-up sees a profit. If you expect to make a profit in less time than that, you're just setting yourself up for disappointment. Know at the outset that building your coaching business will take time, and plan on subsidizing your income from other sources—at least initially.
Coaching can be a satisfying vocation. But to reap its rewards, you will have to invest time and energy into making it work.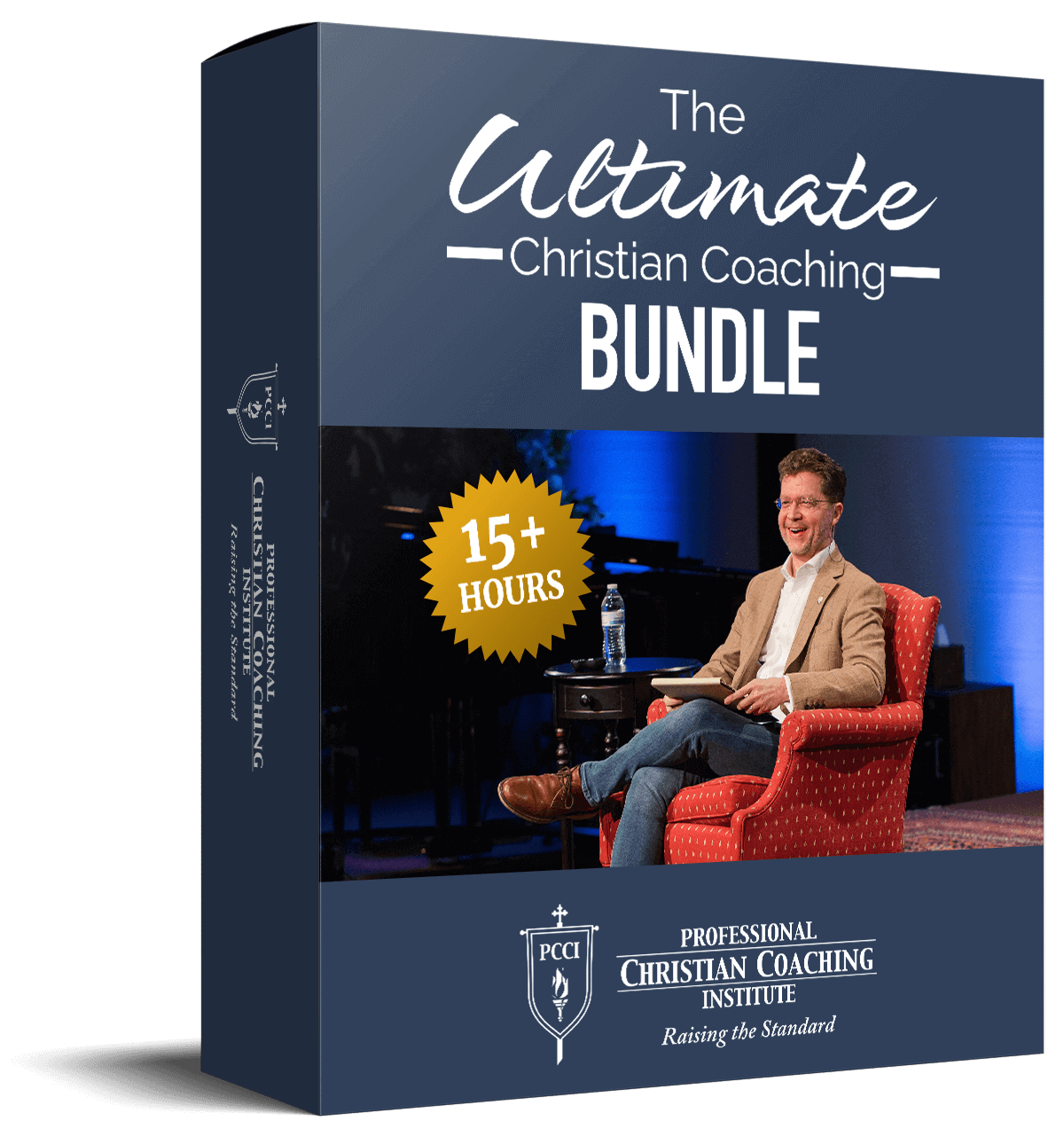 Learn from the BEST Christian Coaches!
Whether you're exploring Christian coaching, a brand-new or seasoned coach, this powerful resource will deepen your learning, skill, and effectiveness.